Chris Noth Loses Out on $12M Tequila Sale After Sexual Assault Allegations
Chris Noth has lost out on a deal to sell his tequila brand—worth an estimated $12 million—after multiple sexual assault allegations were leveled at him.
Last week, The Hollywood Reporter and The Daily Beast published interviews with a total of three women who had accused the actor of sexually assaulting them—allegations that the screen star has vehemently denied.
The fallout saw the immediate removal of his Peloton commercial from the social media accounts of the fitness brand and Ryan Reynolds, who produced the clip.
And now plans for the sale of Noth's tequila brand—called Ambhar—to Entertainment Arts Research for $12 million have been nixed in light of the allegations, the company told The New York Post.
"We thought it would be in our best interest to withdraw from the transaction," the company's chief executive Bernard Rubin. "It would have been disastrous for us."
According to The New York Post, Entertainment Arts Research had reached an agreement to buy the brand in August.
Newsweek has contacted a representative of Noth for comment.
On Thursday, The Hollywood Reporter published an article in which one woman alleged that she had been sexually assaulted by Noth in 2004, while another accused the actor of similar behavior toward her in 2015.
Noth said in a statement in response to the allegations: "The accusations against me made by individuals I met years, even decades, ago are categorically false.
"These stories could've been from 30 years ago or 30 days ago—no always means no—that is a line I did not cross. The encounters were consensual. It's difficult not to question the timing of these stories coming out. I don't know for certain why they are surfacing now, but I do know this: I did not assault these women."
Life In Pieces actress Zoe Lister-Jones reacted to the allegations by accusing the actor of "sexually inappropriate" behavior as she recounted her own interactions with him in years past.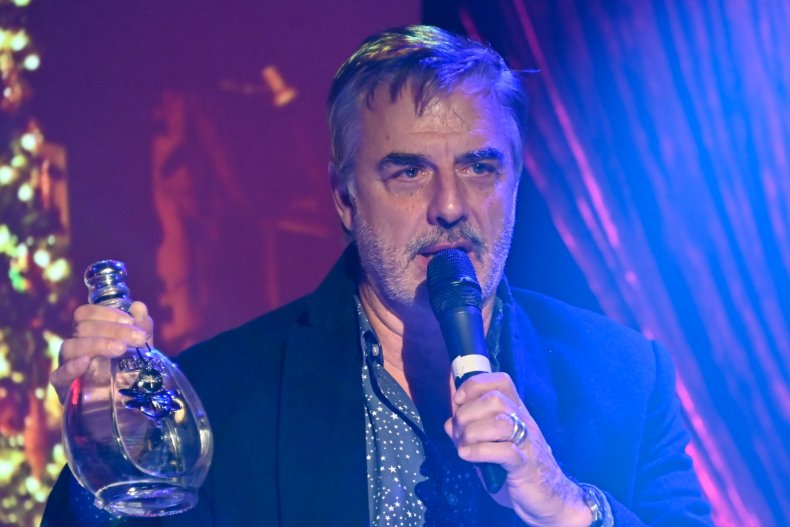 In an interview with The Daily Beast, published on Friday, another woman alleged that Noth sexually assaulted her in 2010 when she was aged 18.
"The story is a complete fabrication, and the alleged accounts detailed throughout read like a piece of bad fiction," a representative for Noth told People of the article, which was published one day after The Hollywood Reporter's damning report. "As Chris stated yesterday, he has and would never cross that line."
According to People, Law & Order star Noth was let go by his talent agency, A3 Artists Agency, on Friday after the allegations came to light.
The allegations against Noth came days after he was seen reprising his role as John James "Mr. Big" Preston in the anticipated debut episode of And Just Like That..., the highly anticipated reboot of Sex and the City.
His character, who was married to Carrie Bradshaw (Sarah Jessica Parker), suffered a heart attack and passed away in the premiere episode, following a vigorous workout on a stationary Peloton bike.
After Peloton's stock price plummeted—and the fitness giant pointed out that Mr. Big's lifestyle, not the bike, led to his death—the company teamed up with Noth for a tongue-in-cheek ad, which has since been deleted from social media.