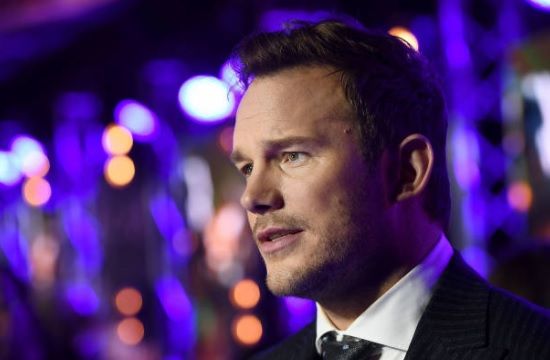 Jurassic World star Chris Pratt took to Instagram on Friday to rant about a "pervy dude" who was using his identity to trick female fans. The imposter created a phony Facebook page, and possibly other social media accounts, to lure women onto dates.
"It's confirmed: somebody is trying to pretend to be me," he wrote. "I'm not joking."
Pratt, 38, threatened the fraudster. "Please know, I find this behavior reprehensible. If I find out who it is I'll have their account shut down and seriously would like to punch them right in the GD mouth. You hear that imposter!? Stop," the actor said.
Pratt cautioned his fans to look for the blue verified checkmark to determine if a message from the actor was authentic. "If there is no checkmark by my name that person is an imposter. I'm sorry," he said.
While catfishing is nothing new, Pratt was mortified to hear someone was using his likeness to trick his fans. "Tell your siblings. Educate our young ones. It's probably mostly kids who would fall for this. Makes me sick," he said. "It terrifies me to think someone could be hurt, their feelings or much worse, by this imposter/potential predator. I've had many, many people tell me about this. It's not an isolated incident. If anyone is in contact with this person block them immediately."
The actor had a direct message for the guilty party. "If it's you doing it, I'm warning you. Stop right now or you will be very unhappy with the outcome," Pratt said. "Go find Jesus. Praying for you."
Pratt recently returned to Instagram after he announced his August split from estranged wife Anna Faris. "Anna and I are sad to announce we are legally separating. We tried hard for a long time, and we're really disappointed," he wrote on Facebook at the time. "Our son has two parents who love him very much and for his sake we want to keep this situation as private as possible moving forward. We still have love for each other, will always cherish our time together and continue to have the deepest respect for one another."
Two months later, Faris released her book, Anna Faris Is Unqualified, which contained insight into her relationship with Pratt.
"We'll always have each other and be incredible friends," Faris told People magazine about her ex.
"There is still so much laughter in our lives together, and he is so proud of me, still," she said. "We watched each other grow, and he still cracks me up all the time. And I think I crack him up — unless he's a really good actor and great at faking laughter."