Why Chris Pratt's Comments About His 'Healthy' Baby Have Received Backlash
Chris Pratt's loving tribute to his wife Katherine Schwarzenegger isn't going down well on the internet because of comments he made about their "gorgeous healthy daughter."
The Guardians of the Galaxy actor posted a lengthy six-week early birthday post for his wife, but the wording regarding their child has been interpreted as an insensitive reference to his son from his previous relationship with Anna Faris.
Social media users voiced their distaste in the Instagram comments section and on Twitter. For those not in the know, here's why people aren't happy with Pratt's comments.
Why people don't like Pratt's Instagram post
Pratt posted a long loving tribute to his wife Schwarzenegger alongside a picture of the pair on his Instagram account @prattprattpratt. Among the compliments he threw her way he said she's given him "an amazing life" and "a gorgeous healthy daughter."
The reference to his daughter has been picked out by many social media users because he has another child, with ex-wife Faris, who suffered severe health issues when he was born.
Their son Jack was born nine weeks premature in August 2012 and spent a month in an intensive care unit. In her 2017 memoir Unqualified, Faris revealed that Jack had some "severe brain bleeding and there was a chance that he could be developmentally disabled."
Pratt later told People how the experience "restored his faith in God," and said his son "is such a fighter, he's amazing."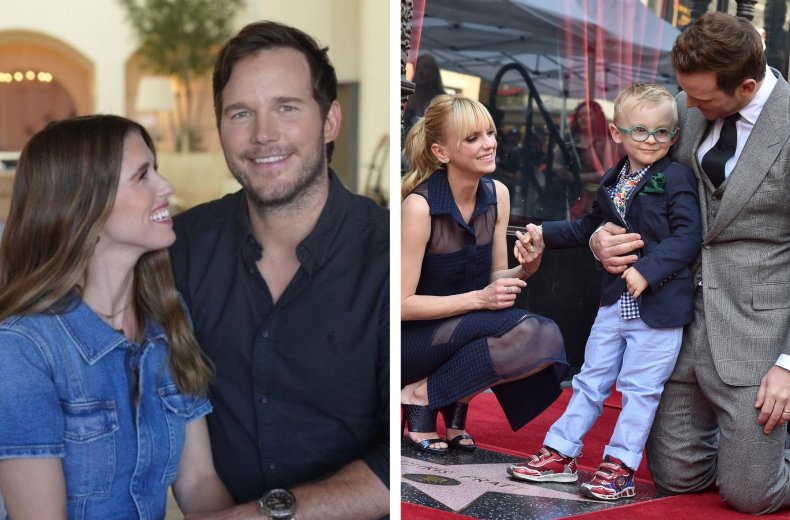 The internet's response to Chris Pratt's comment
Some of Pratt's celebrity pals filled the comment section with supportive messages but many others highlighted his peculiar wording. Terry Crews, Billy Bush and brother in law Patrick Schwarzenegger were some of those to respond positively.
Instagram users received many likes on their comments directly replying to Pratt's post. @aurora.333 got over 5,800 likes for simply writing "How's Jack?" while @ashlatts wrote a longer response summarising the situation for 2,100 likes. They wrote: "A specific call out about a healthy child when you've got a disabled son who wasn't mentioned here at all. No call out about her being a great stepmother which I hope she also is in addition to being a great mother. Big yikes."
@gypsea_reverie got an even bigger response for replying with "You do know you have a son, right? Should he also be a greatest treasure?"
While not all of the comments are negative, there were many more people replying to the post under the same lines. The conversation continued on Twitter where people also voiced their displeasure at the comment.
@72Tominator said: "This is literally so gross. It reads like 'my new wife gave me a *healthy* child unlike you, Anna Faris.' Anna and Jack deserve so much better."
@tomspetty however, admitted the comment might have been an accident.
Thousands of people discussed the topic on Twitter, with many coming out in support of Faris and their son Jack. @MrsYosemiteSam shared an image of the pair and described how they're going to ignore Pratt and "focus on Anna Faris and her adoration for her beautiful boy."
What did Chris Pratt say on Instagram?
The full Instagram post by Pratt only briefly mentions his daughter, while the rest sees him attempt to describe how much he loves his wife.
The post in full reads:
"Guys. For real. Look how she's looking at me! I mean. Find you somebody that looks at you like that!! You know!? We met in church. She's given me an amazing life, a gorgeous healthy daughter, she chews so loudly that sometimes i put in my ear buds to drown it out, but that's love! She helps me with everything. In return, periodically, I open a jar of pickles. That's the trade. Her heart is pure and it belongs to me. My greatest treasure right next to my Ken Griffey Jr Upper Deck Rookie card. Which if you know, you know is saying a lot. It's her birthday in about 6 weeks. So if I don't get her anything, I'll tell her to look back on this post. Love you honey." Pratt finishes the post with two love heart emoji.