Why Was Chris Pratt Wearing a Gadsden Flag? 'Avengers' Star Gets Conservative Support After T-Shirt Sparks Controversy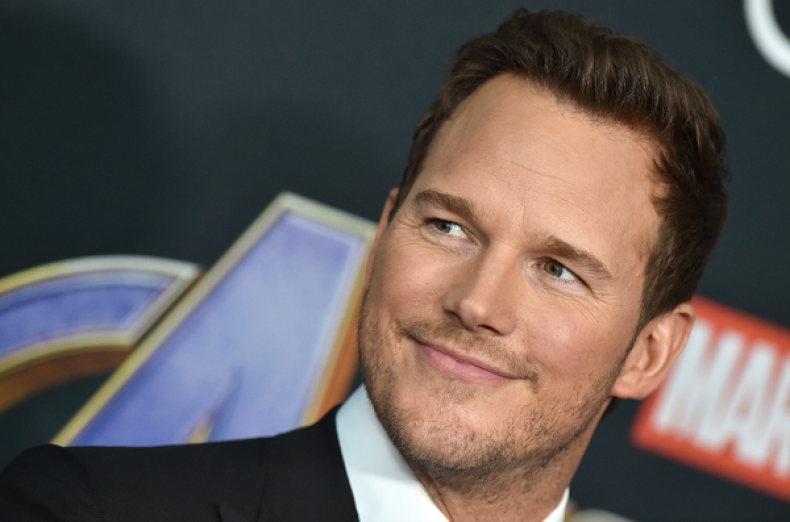 Chris Pratt drew the ire of folks on social media after a photo of the actor wearing a T-shirt featuring a Gadsden flag surfaced online on Monday. The T-shirt, stamped with an American flag with a snake in the center of it, included the phrase, "Don't tread on me."
People on social media claimed the symbol has an affiliation with white supremacist and racists groups.
The origins of the flag date back to the Revolutionary War. However, in more recent times, it has been adopted by the Tea Party, pro-gun groups and other conservative organizations, according to a Yahoo News report.
Although Pine is open about being religious, the Avengers: Endgame star hasn't been as vocal when it comes to his politics. Some fans believe he leans on the conservative side based on his remarks regarding gun laws, as well as his affiliation with a Los Angeles church called Zoe. The church is modeled after the popular Hillsong Church, which has strict policies against LGBTQ members, leading it to be deemed as a homophobic organization by many former members, as well as Ellen Page, who claimed Pratt and the church were anti-LGBTQ during an appearance on The Late Show with Stephen Colbert in February.
The sight of Pratt wearing the Gadsden flag shirt only seemed to heighten fans' speculations of his conservatism. A number of them took to Twitter to call out the 40-year-old for wearing something used by "alt-right racists."
Meanwhile, several people, including some conservatives, defended Pratt's attire and noted the flag's significance in American history and its connection to the U.S. Navy. During Thursday's segment of Fox and Friends, hosts also supported Pratt and noted the aggressive undertones of politically correct culture.
South Carolina native Christopher Gadsden, who served as a brigadier general in the Continental Army, is credited with creating the Gadsden flag in the 1770s. It was originally yellow, and the meaning was anti-British and pro-revolution. Gadsen initially gifted the flag to Navy Commander-in-Chief Eske Hopkins, who sailed the flag on his ship in his first mission.
While the flag was originally associated with colonists fighting for independence from Great Britain, over two centuries it became a renegade symbol, particularly popular with heavy metal groups like Metallica, who famously printed the snake and motto on the back cover of their namesake fifth studio album in 1991. The album also featured a track titled, "Don't Tread on Me."
The emblem is also used by the U.S. Men's Soccer Team.
Newsweek's request for comment was unanswered at time of post.
See a few reactions to Pratt's shirt below.