Chris Pratt, John Krasinski Encourage People to Do The Murph Challenge During Memorial Day Weekend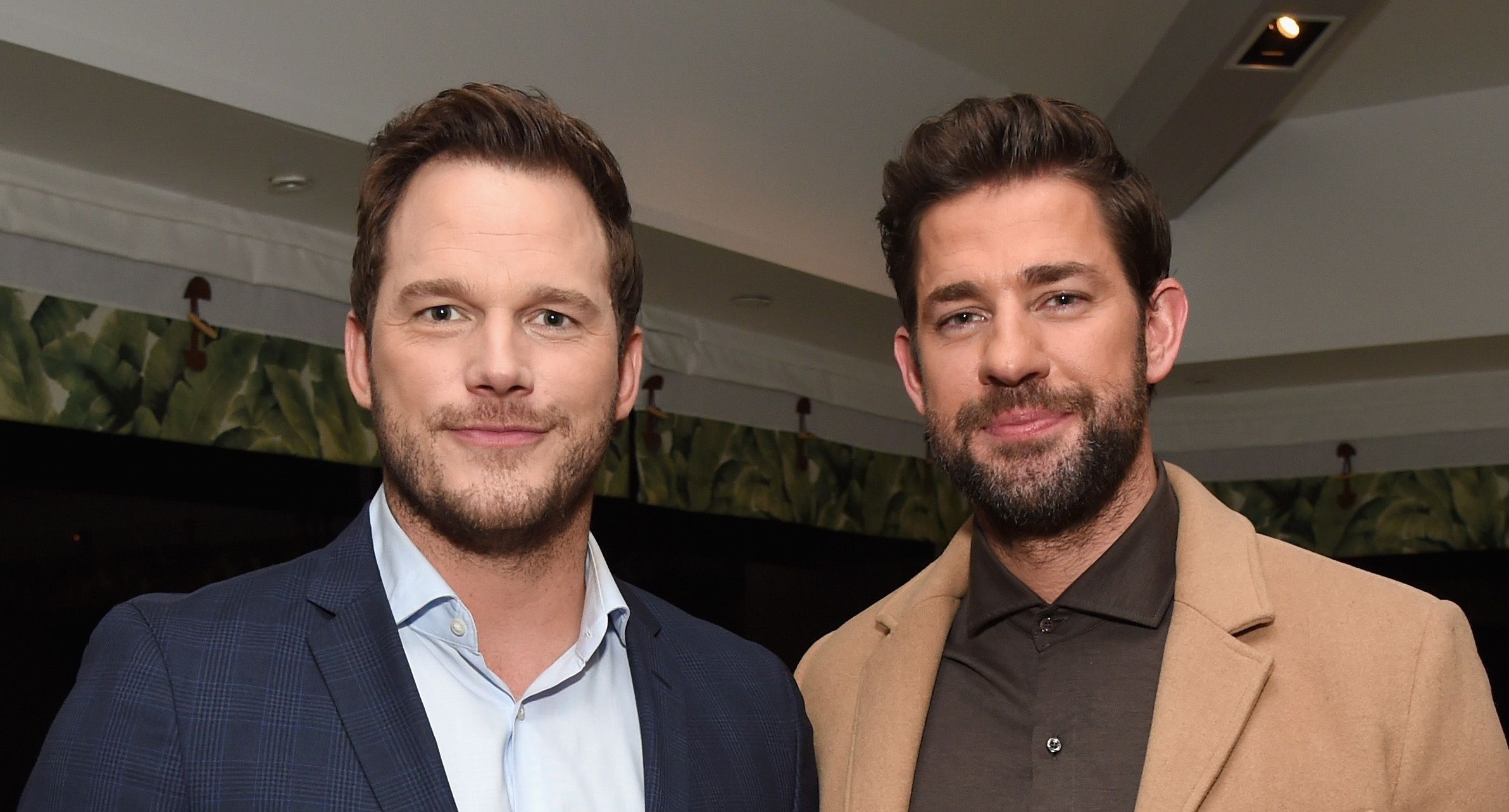 Actors John Krasinski and Chris Pratt encouraged people to do The Murph Challenge over Memorial Day weekend.
Memorial Day occurs annually and is meant to honor the men and women of America's military that gave their lives in service to their country. Common ways to pay respect to fallen service members include visiting graves, recognizing the National Moment of Remembrance and participating in The Murph Challenge.
Both Krasinski and Pratt announced in videos on their respective social media pages that they would be completing the challenge and encouraged others to join them.
Pratt, dressed in a Murph Challenge t-shirt, filmed his video at The Unbreakable Gym in Los Angeles and posted it on his Instagram page on Wednesday.
"We got a big group of people doing The Murph Challenge this year to celebrate Memorial Day and to memorialize our fallen heroes especially Lieutenant Michael Murphy," Pratt said.
The actor also posted about The Murph Challenge on his Twitter page and told his followers to purchase the shirt, do the challenge and post a picture of themselves. If they tagged him, he said they'd get a retweet.
Krasinski also encouraged his Twitter followers to get involved in The Murph Challenge in a video that he posted on Thursday. Wearing a Murph Challenge shirt, he offered a reminder of Memorial Day's focus.
"On Monday, remember to stop at some point in your day, think and say, 'thank you,' to all the brave men and women who laid down their lives for you," Krasinski said. "If you want to do something a little extra special on Monday, or before then, take the Murph Challenge."
The Murph Challenge is a fundraiser for the Lieutenant Michael P. Murphy Scholarship Foundation and in 2018, raised almost $250,000. The foundation currently awards 27 or more scholarships each year.
Murphy, a Navy SEAL, was killed in 2005 in Afghanistan after he exposed himself to gunfire to contact SOF Quick Reaction Force at Bagram Air Base and request assistance. His heroism enabled Navy SEAL Marcus Luttrell to escape, which was chronicled in the book Lone Survivor and a film by the same name.
"The 'MURPH' is more than just a workout, it is a tradition that helps push us, humble us, and dedicate a bit of pain and sweat to honor a man who gave everything he had," the website said.
The workout begins with a one-mile run, followed by 100 pull-ups, then 200 pushups and 300 squats. It then concludes with a second one-mile run. After completing the challenge, registered participants are encouraged to submit their time on The Murph Challenge website.