'Bachelorette' Contenders Chris Randone, Connor Obrochta to Find Love on 'Bachelor in Paradise'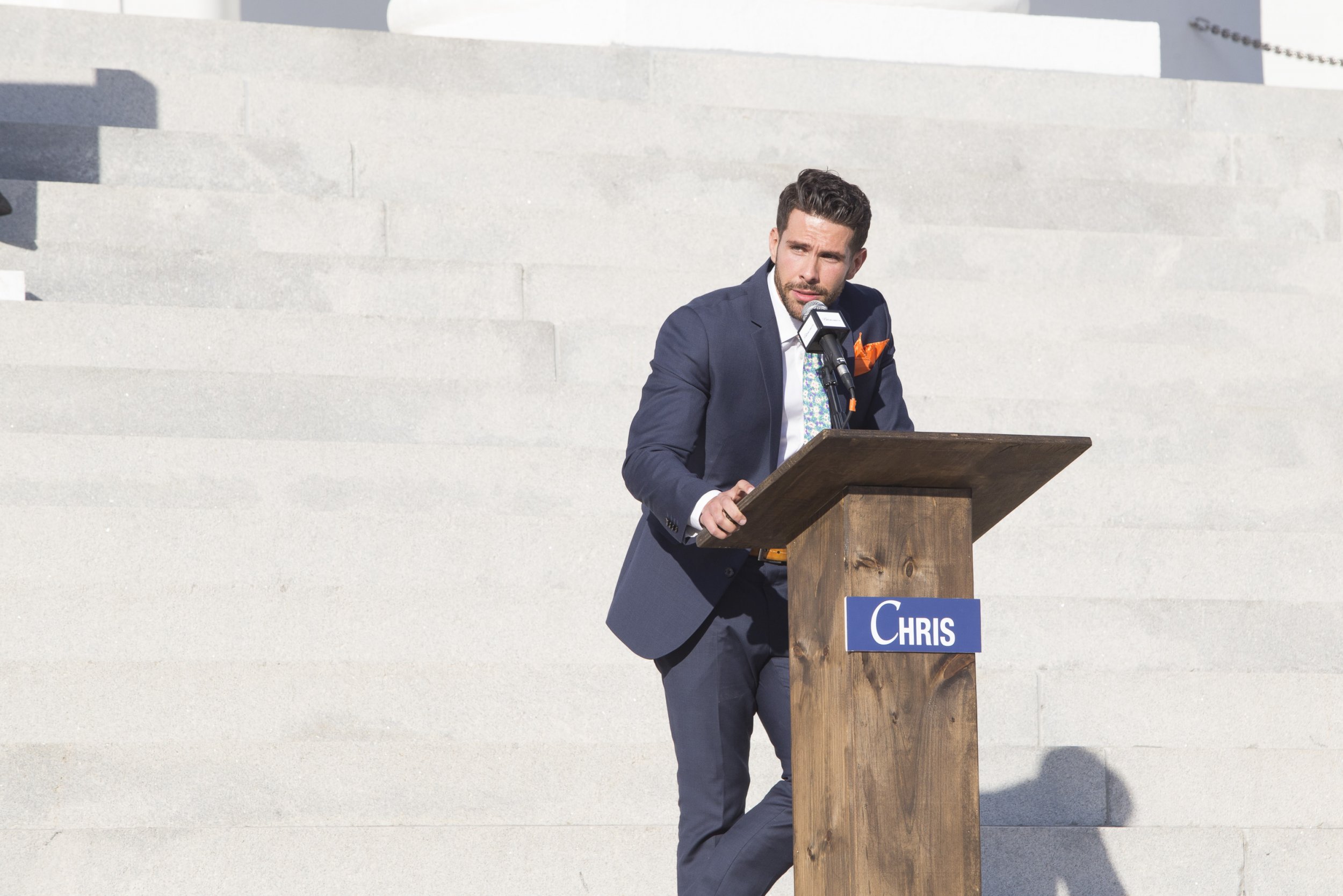 Bachelor in Paradise's (BIP) Season 5 grew by two after it was announced Tuesday that Chris "Chris R." Randone and Connor Obrochta, Becca Kufrin's former suitors, were cast on the show.
Randone and Obrochta did not receive a rose from Kufrin on Monday's episode, but their journeys to finding love aren't over just yet. The pair were eliminated alongside Lincoln Adim, a contestant whose come under fire for being convicted of indecent assault and battery May 21.
Obrochta, a Florida-based fitness coach, had a relatively peaceful end to his relationship with Kufrin. After he failed to secure a rose from her in Monday's ceremony, he hugged her goodbye before telling her: "Hope you find love." While Obrochta tweeted Monday how "she's an amazing girl and only deserves the best," he was seemingly disappointed by his elimination during filming.
"It's not a good feeling," Obrochta, 25, said on Monday's episode. "It's unfortunate for Becca and I. I do have feelings for her and I do care about her. I opened myself up, but she didn't take the chance and she didn't take that leap of faith with me. She'll never know if there's true love that we could've had. It hurts, it does. I know I deserve love."
Unlike Obrochta, Randone left abruptly. Randone, a Florida-based a sales trainer, began to show his frequent practice of exhibiting what Kufrin called "verbally abusive" behavior. On episode 5, Randone debated whether to make an early departure from the competition during the show's Las Vegas week. Fast forward to Monday's episode in Virginia, Randone exuded aggression toward Adim during the Beccalection, a group date several of the contenders were asked to participate in before an audience. Kufrin was not amused by Randone or Adim's behavior following this activity.
After Kufrin returned from her one-on-one date with Leandro "Leo" Dottavio, Randone paid her a visit. His intentions in visiting were to "fight" for Kufrin and inform her of how he sees marriage in their future, but this led to his journey's abrupt close.
"I came into this week done with Vegas. I wanted to leave that behind and not focus on Vegas—like, I don't want to talk about that anymore because I want to keep taking steps forward," Kufrin told Randone. "Now, I feel like—not only last night with the drama and during the day with the drama—it's kind of, seeped into my dates every day in Virginia and that's been super frustrating...I was hoping that things would turn around. But again, I have so many questions and red flags now that I don't know if we can get there. I don't think we can at this point."
Randone and Obrochta aren't Kufrin's only former contenders seeking redemption in paradise. Jordan Kimball, David Ravitz, John Graham, Joe Amabile and Nick Spetsas were all cast for the show. While NFL alum Colton Underwood hasn't isn't a confirmed cast member, he's been rumored to be on BIP after a photo surfaced of him on a date with ex-girlfriend Tia Booth, who's an official contestant.
Season 5 of Bachelor in Paradise is scheduled to air August 7 at 8 p.m. ET on ABC.