5 Most Outrageous Moments From Chris Rock's Netflix Special 'Tamborine'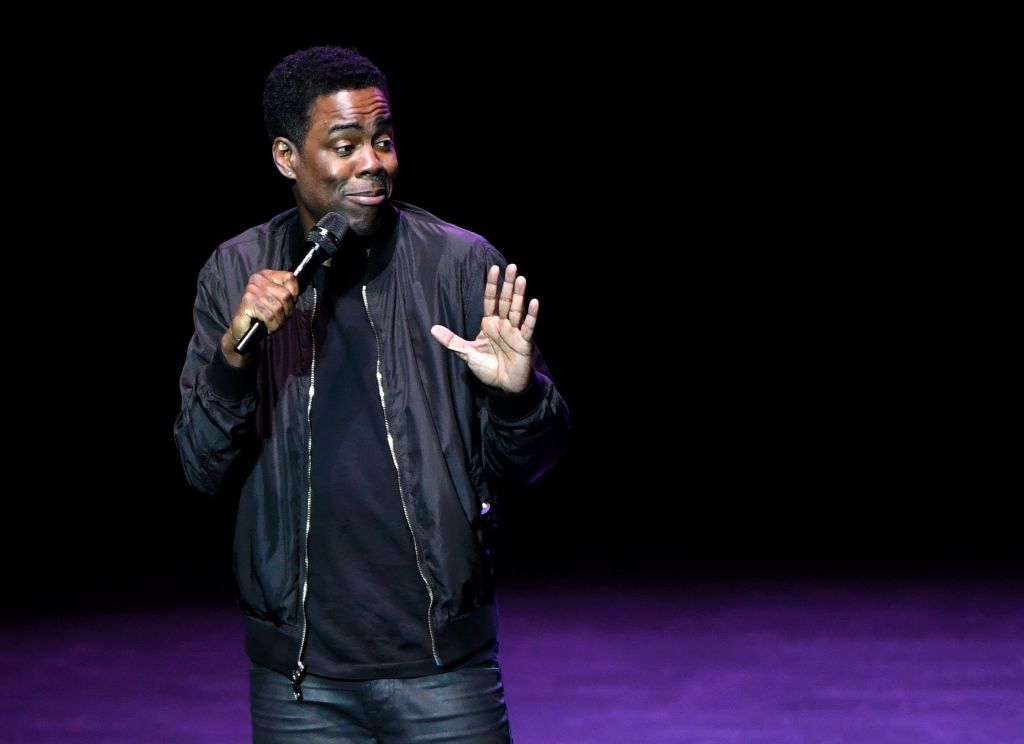 Netflix gave comedy fans quite the Valentine's Day gift this year: Tamborine, Chris Rock's first stand-up special in 10 years.
The hour of introspective and political comedy is Rock's statement as a father and aging performer. Many viewers will focus on his Trump commentary—"the cast of The Apprentice is running the world!"—or the fact that unsuccessfully hitting on Rihanna made him realize how old he is. But Rock's return to stand-up is more about his inner life than pop culture commentary. And it's bracingly honest. He candidly discusses his 20-year marriage to philanthropist Malaak Compton and admits that an addiction to pornography and infidelity led to their divorce in 2016.
Rock clearly emerged from his divorce with new concerns about his own character, and in Tamborine he comes off appropriately self-deprecating and mature. The proof is right there in the special's title. It refers to Rock's belief that anyone in a romantic relationship has to commit with all the intensity of a tamborine player in a band. He explains his tragic loss of focus in his marriage to the audience, describes the tamborine metaphor, then lets his eyes go dead, miming the act and chanting "tamborine motherfucker." It's both absurd and heart-wrenching.
Needless to say, Tamborine is worth a watch. Here are the five most memorable highlights.
On race equality and police brutality
"I want to see white mothers on TV crying, standing next to Al Sharpton, talking about 'We need justice for Chad, justice for Chad! He was just coming home from raquetball practice!'"
Like Dave Chappelle before him, Rock admits that the average police officer is going to treat him differently from how they might another, non-famous black man. Setting his fame-based privilege aside for a moment, Rock tries as hard as he can to point out how obscenely biased our justice system is against black men. By painting a picture of a white family mourning their teenage son, shot multiple times by the cops while walking home with Skittles and an iced tea, Rock makes his point. We don't hear news stories about #JusticeforChad because, statistically, Chad makes it home in America.
On raising black daughters vs. sons
"It's rough out there for a black boy, man. Some people say young black men are an endangered species, but that's not true. Endangered species are protected by the government. You've got to punch your black son in the fucking face, you understand me? Hard. Yeah, I said it. On Netflix, I said that shit."
Some context: Rock advises parents raising black boys to simply start punching them in the face before they leave for school, to get them used to the way the world will treat them. He admits with some relief that both his children are daughters, but he comically describes preparing them for lives as black people by booby-trapping every white object in their house. In this extended bit, white toilet seats in Rock's home are hot as magma, and the girls' white onesies weighed hundreds of pounds.
On searching for a connection with God
"Religious extremists believe in God, and occasionally believe in blowing shit up, which is really odd if you think about it.... If you believe God is the most powerful being in the universe, why would he need your help? What is that shit?…It's never nobody smart helping God out. It's never Malcolm Gladwell or Neil deGrasse Tyson. It's always some motherfucker that was working at Circuit City two weeks ago."
One of the most heartfelt parts of Tamborine arrives when he admits he's a believer, though he doesn't attend church regularly. "I'm just hoping to find God before he finds me," Rock says, his smile disappearing for a couple telling moments.
On how bullying needs to come back in style
"Bullies do half the work! Teachers do half the work, and bullies do the whole other half.… Who gives a fuck if you can code if you start crying because your boss didn't say hi? You fucking weak bitch, get the fuck away from me."
Rock makes his older-generation case against "snowflakes," though he thankfully doesn't use that term. He specifically lists Silicon Valley figures, asking his audience if they think Bill Gates and Mark Zuckerberg were treated nicely as children.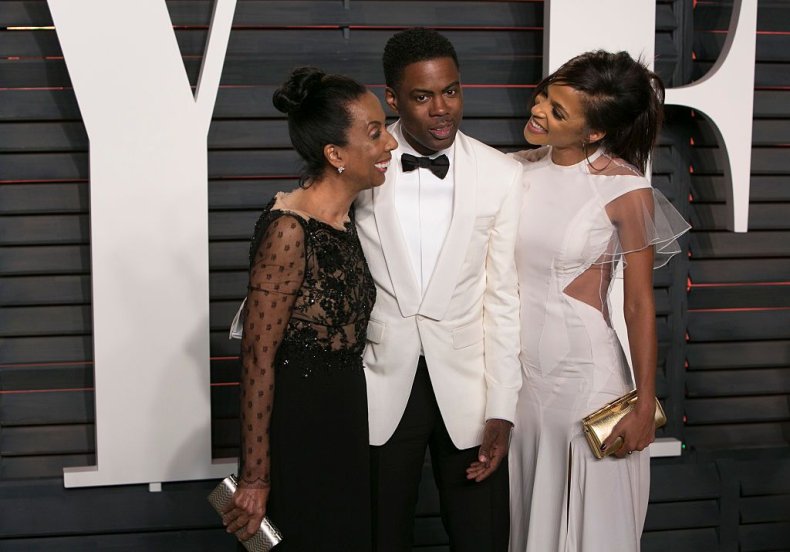 On how to prevent your marriage falling apart
"When you watch too much porn…you become sexually autistic. You develop sexual autism. You have a hard time with eye contact, verbal cues and you want everyting to be routine. You can't choke your woman every night. You gotta mix it up. Choke-out Thursdays. You watch too much porn, you get desensitized.… Later on, you're all fucked up. You need a perfect porn cocktail."
Tamborine ends with Rock's most confessional material, painting his divorce as largely his own fault. He pleads with his audience to commit fully to their partners, saying that if we're lucky enough to find someone who loves us, we have to do everything in our power to make them stay.
In the special's final moments, he admits that he's been using Tinder for dates, and that, against his friends' advice he's online with his actual name and face. The titular instrument returns for his last joke, as Rock describes himself as an aging artist, stripped of pretense and hoping to get another shot at playing the commitment tamborine for another woman. "I love pussy," he says, "but I love peace more."
Chris Rock's Tamborine is available to stream on Netflix.