Chris Rock Takes On Hollywood Diversity in His Oscars Monologue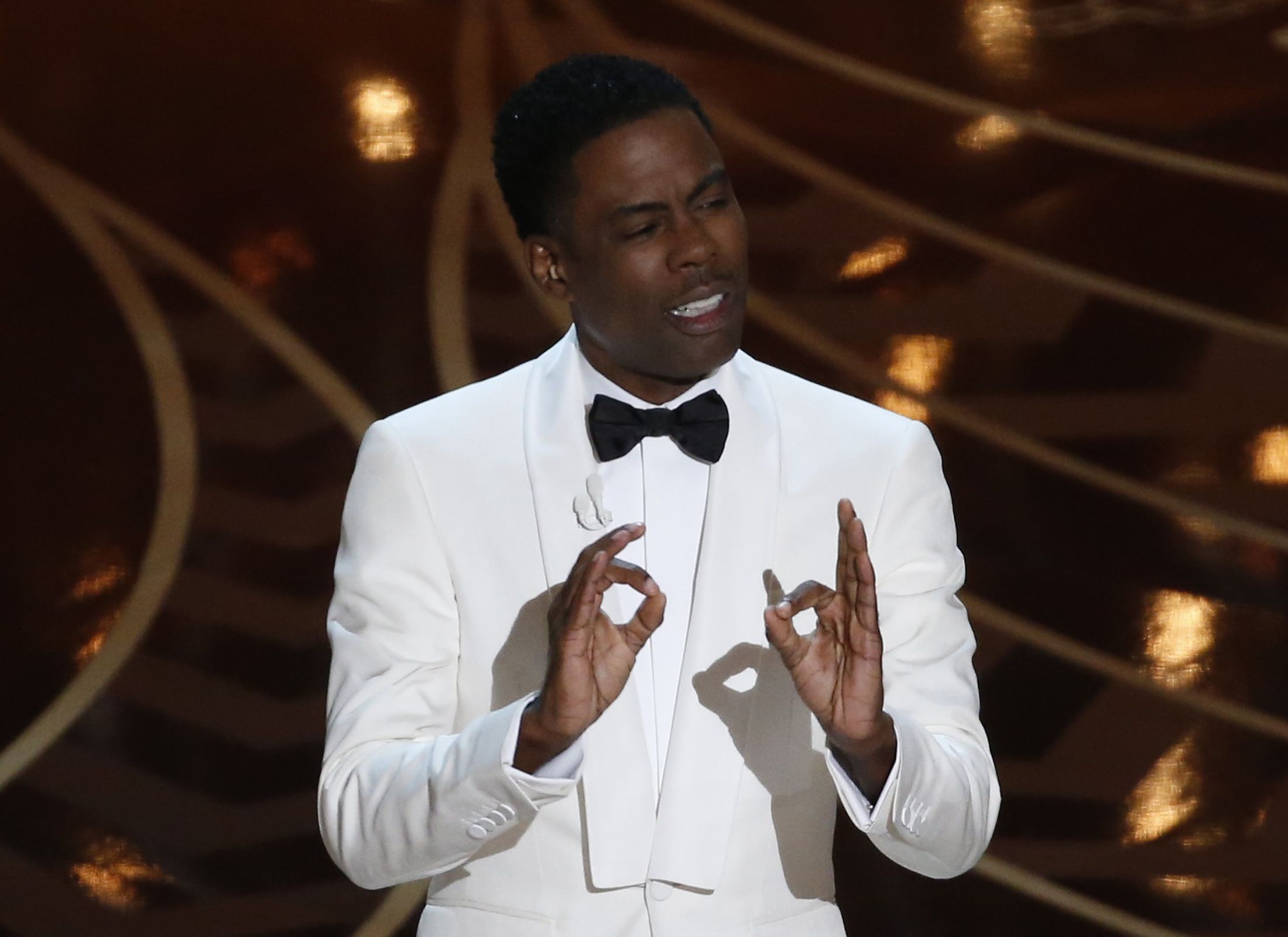 The issue that has dominated the Internet since this year's Oscar nominations were announced is the ceremony's lack of diversity. For the second year in a row, every actor the Academy chose to recognize was white. Several people of color in the film industry have spoken out in protest; some are boycotting the event outright. Chris Rock was hosting, though, and ever since #OscarsSoWhite started trending, we've been waiting to hear how he would address the issue in his monologue.
Not only did Rock discuss diversity, he dedicated his entire monologue to it. "I counted at least 15 black people on that montage!" he said after emerging from backstage in a white tux, referencing the collection of clips recapping the year in film that led off the show.
What made Rock's monologue special, though, was that he didn't simply reel off superficial one-liner after superficial one-liner about how white the Oscars are...although he did reel off plenty of diversity-related one-liners. He took on the outside pressure he felt to boycott the ceremony ("How come it is only unemployed people who tell you to quit something?"), Will Smith and Jada Pinkett Smith's decision to not attend ("Jada boycotting the Oscars is like me boycotting Rihanna's panties—I wasn't invited.") and his own inclusion in the ceremony ("If they nominated hosts, I wouldn't even get this job. You'd be watching Neil Patrick Harris right now.").
These lines were all well-received, but the parts where Rock didn't go for big laughs resonated the most. He drew attention to the fact that this is the 88th Oscars, and that "the whole no-black-nominees thing has happened at least 71 other times." Why didn't actors of color protest back in the '60s? "Because we had real things to protest at the time," Rock said. "We were too busy being raped and lynched to worry about who's winning best cinematographer."
Rock also addressed the racism ingrained in Hollywood, and how easy it is to ignore. He told a story about a high-profile party he went to that was attended by President Obama. There were only about four or five other black people there, "the usual suspects," Rock said, like Russell Simmons, Quincy Jones and Questlove. Rock says that before he took a picture with Obama, he told the president that all of all the nice, white, liberal people there, none of them gave black people jobs. That's just how it is. Racism in Hollywood, Rock went on, is like sorority racism: "We like you Rhonda, but you're not a Kappa."
Rock's final word on the race issue was simple: "We need opportunity." Hopefully Hollywood was listening.