Chris Rock Wrote New 'Saw' Story, Can The Series Work Without Jigsaw?
Chris Rock will reinvent the Saw franchise in a spin-off entry to the horror franchise announced Thursday. Rock wrote the story for the new Saw, which will be adapted by Pete Goldfinger and Josh Stolberg, the writing duo behind Piranha 3D and the most recent Saw series entry, Jigsaw.
"I've been a fan of Saw since the first film in 2004," Rock said in a press release. "I am excited by the opportunity to take this to a really intense and twisted new place."
Saw series producers Mark Burg and Oren Koules described Rock as putting "his own spin on the Saw franchise in the way Eddie Murphy put a completely fresh perspective on buddy-cop films with 48 Hours."
The new Saw, which Rock will also executive produce, is also in the spirit of 2018's Halloween, which was written by Jeff Fradley, director David Gordon Green and Danny McBride, all figures previously associated more with comedy than horror. But unlike Halloween, which partially rebooted the series, with a director new to the series and first-time franchise writers, Rock's Saw will be produced, written and directed by Saw series veterans, with Darren Lynn Bousman (Saw II, Saw III, Saw IV) in the director's chair.
Joe Drake, chairman of Lionsgate's Motion Picture Group, said Rock's Saw "will still be as mind bending and intense as all the previous Saw films."
"When Chris Rock came to use and described in chilling detail his fantastic vision that reimagines and spins-off the world of the notorious Jigsaw Killer, we were all-in," Drake said. "Chris conceived this idea and it will be completely reverential to the legacy of the material while reinvigorating the brand with his wit, creative vision and passion for this classic horror franchise."
Drake's description of a spin-off from "the world of the notorious Jigsaw Killer," would seem to suggest this will be the first a Saw movie won't center around the torture chamber designing serial killer John Kramer (a.k.a. Jigsaw), played by Tobin Bell. Kramer has appeared in all eight movies in the series, though several entries have centered copycat killers, apprentices and other workarounds, since the Jigsaw killer dies in Saw III.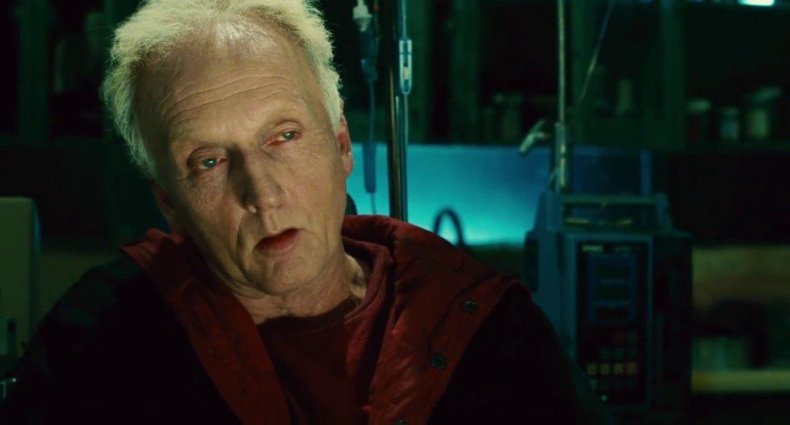 This could be another point of divergence between the Chris Rock Saw and the Halloween reboot. While Halloween kept series killer Michael Myers, the new Saw may experiment with a non-Jigsaw entry.
Chris Rock's Saw movie will be out in theaters on October 23, 2020.