Chris Rock's 'Good Hair' Doc Doesn't Jibe With His Oscars Alopecia Joke
The biggest irony of the Chris Rock and Will Smith spat at the 2022 Oscars, is that Rock produced an entire documentary about the importance of hair in the Black community and then joked about a Black woman's hair loss.
Rock produced, narrated and co-wrote the Good Hair documentary, which was released in 2009. The film is back in the limelight after Rock appeared to make a joke onstage about Jada Pinkett Smith's hair loss related to alopecia—a topic explored in the documentary—resulting in a televised confrontation with Smith.
This film explores "the way hairstyles impact the activities, pocketbooks, sexual relationships, and self-esteem of the black community," according to an official synopsis.
The documentary came into vision when Rock's daughter asked him, "Daddy, why don't I have good hair?" The film follows Rock engaging in "frank, funny conversations with haircare professionals, beauty shop and barbershop patrons" while struggling to respond to his daughter's question, the synopsis said.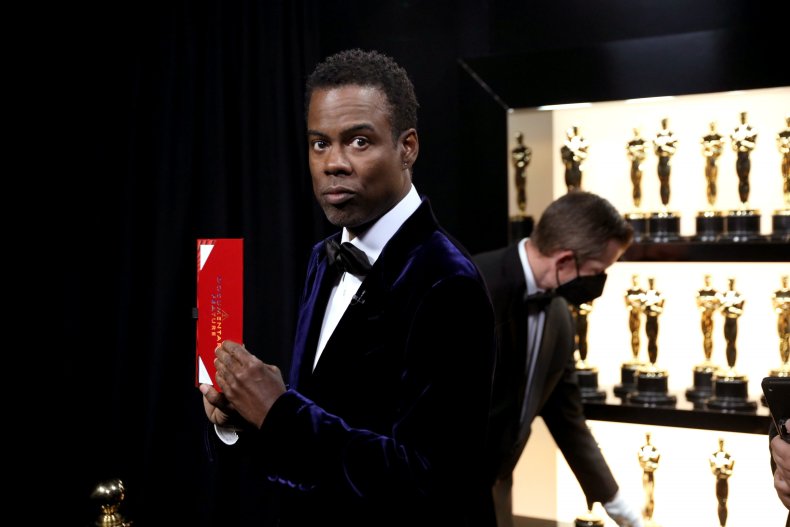 While presenting the Oscar for Best Documentary Feature, Rock made an insensitive joke about Pinkett Smith's hair, or lack thereof, which her husband Smith didn't appreciate.
Rock joked, "Jada, I love ya. G.I. Jane 2, can't wait to see ya," referencing the 1997 film G.I. Jane, in which actress Demi Moore shaves her head to join the U.S. Navy.
Smith got up from his seat, smacked Rock across the face and shouted, "Keep my wife's name out your f**king mouth."
The notion of "good hair vs. bad hair" in the Black community stems from kinkier textures not being accepted in mainstream views of beauty. Brenda Randle, assistant professor in the College of Media and Communication at Arkansas State University, has long studied the meaning of hair in relation to Black women.
"Good hair is often considered hair that is straight, silky and without tangles. Therefore, if the texture of African American's hair is thick, kinky and curly, does society view it as 'bad hair'?," Randle stated in her essay "I Am Not My Hair; African American Women and Their Struggles With Embracing Natural Hair!"
"Along the beauty continuum, the presence or absence of kinky hair texture can make the difference between being attractive and unattractive, accepted or unaccepted," Randle continued.
Taking the history of Black hair into account along with Rock's insensitive joke, people took to social media calling him out for his inconsistencies.
"Chris Rock made a whole documentary about Black women's hair because [of] his daughters' feelings," Black writer Touré said on Twitter. "Good Hair was amazing. After that making fun of a woman for not having hair is kinda wild and reckless."
People on social considered Rock's joke to be in bad taste, considering his daughter's personal struggle with her kinky hair.
"The irony in all of this I find, is that Chris Rock made a documentary titled 'Good Hair' in 2009, after realizing his daughter thought she didn't have good hair," journalist Tiffany Mongu tweeted. "Then many years later, joking about a Black woman and her hair... Is just weird to me."
Newsweek reached out to Chris Rock for comment.