Chris the Sheep Sets Guinness World Record for 90 Pound Shearing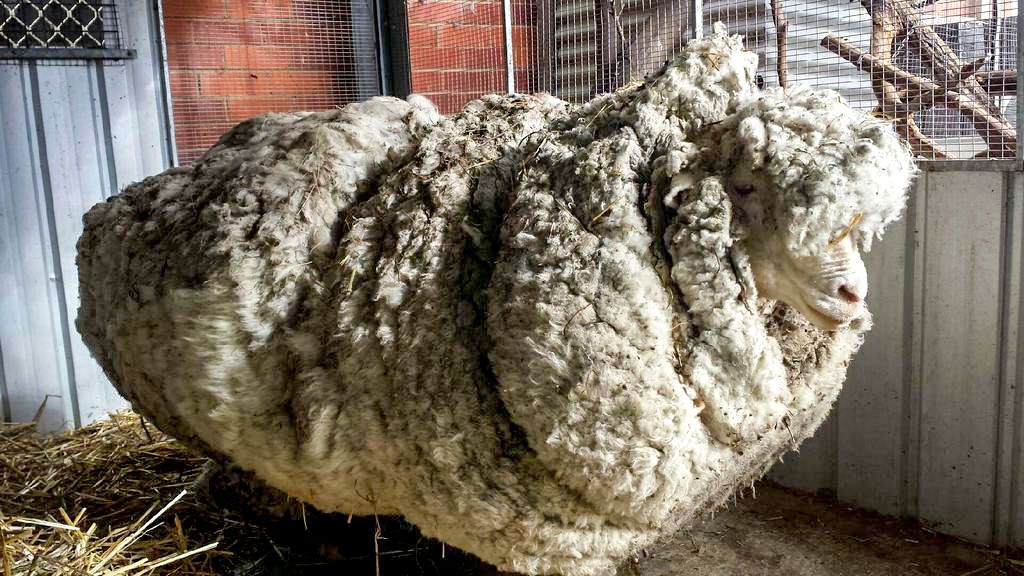 Chris the Sheep set a Guinness World Record on Wednesday after officials determined the 90 pounds of wool removed from him was the most sheared from a sheep in a single shearing. Chris beat out Big Ben, a New Zealand sheep who had 63 pounds of wool removed from him in January 2014.
Found wandering in Canberra, Australia, earlier this year, Chris was suffering from skin burns and was almost unable to walk due to the weight of his wool. Merino sheep are shaved regularly to relieve them of their wool but Chris had never been sheared.
Canberra RSPCA, the animal rights group which rescued Chris, put out a call for expert shearers to save the sheep. Ian Elkins, a champion sheep shearer, agreed to the job and spent 42 minutes on the jittery sheep. By the end, Chris had lost half his body weight and the wool was laying in a single piece beside him.
"We certainly didn't have the world record as priority when we sheared Chris, but we appreciate the recognition. We can only hope that record is never broken again because it would be unlikely that the animal would live to tell the story," Tammy Ven Dange, chief executive of the RSPCA, said in a statement.
Though Chris' fleece could be used to produce 30 sweaters, its quite dirty and is instead being stored at the National Museum "for preservation."