Who Is Chris Spotz? The Suspect at the Heart of "To Live and Die in L.A."
Was Chris Spotz involved in the disappearance of actress Adea Shabani?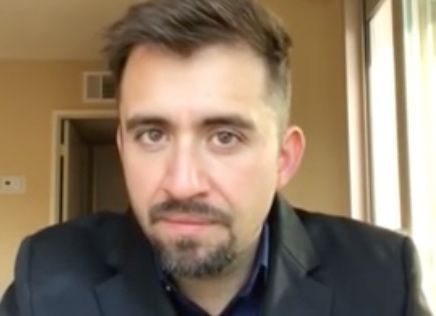 Adea Shabani's disappearance and death made headlines: The 25-year-old aspiring actress was last seen leaving her Los Angeles apartment with Chris Spotz, her 34-year-old boyfriend, on February 23, 2018. A month later, her remains were found in a shallow grave in the woods.
Police believed Spotz was involved but what exactly happened remains a mystery today.
As To Live and Die in L.A, the new 12-part podcast from Tenderfoot TV, takes a deep dive into the case, here is what we know so far about Chris Spotz, the chief suspect in Adea Shabani's death.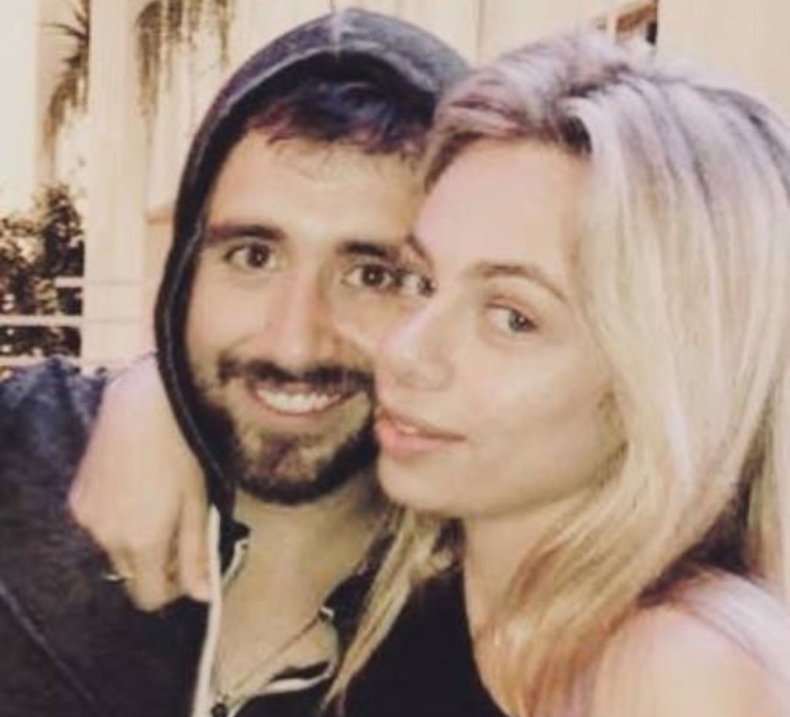 Chris Spotz's early life
Chris Spotz was born in Colorado in 1984, though his parents separated while he was still young. His mother, Jade, stepfather Jack, and three siblings still live in Fort Morgan, a rural town a little over an hour's drive from Denver. In 2017, Jade Spotz ran for a seat on the local city council. Jade and Jack "both believe in giving back to the community we live in," she told The Fort Morgan Times . "We both feel very strongly about being community servants."
Chris' biological father, Chris Marez, lives in the countryside outside Sacramento, the state capital. Marez told To Live and Die in L.A that his breakup with Jade was acrimonious, with arguments about custody rights and the decision to change their son's last name to that of his stepfather.
Chris Spotz studied psychology at the University of Northern Colorado in Greeley, graduating in 2009 and moving to L.A to puruse a dream of being an actor. He attended Stella Adler Academy of Acting alongside Adea, and it's believed that's where they met. According to his IMDb profile, Spotz was 5' 9" and enjoyed martial arts, yoga and volleyball.
Chris had a YouTube account, theCspotz, where he uploaded clips from his brief acting career. Most of his films appear to be short, low budget thrillers—IMDb lists four shorts between 2014 and 2018, including "Pickman's Model," "Statues," and "In Solitude With Me," in which he played the husband of a woman in a coma who enlists a neurosurgeon to preserve her consciousness.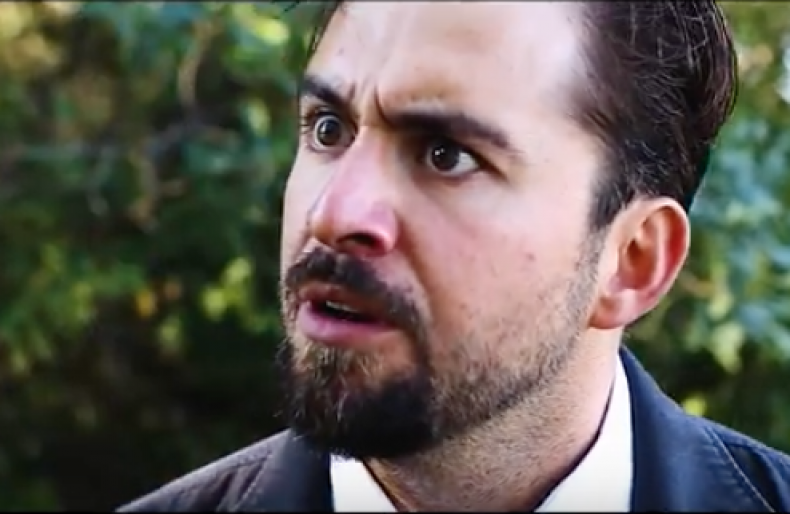 A love affair begins
A female friend of Adea told To Live and Die in L.A podcaster Neil Strauss that Adea and Chris began dating in September 2017, after rehearsing a Shakespeare scene together: "She started feeling like 'Oh this guy is so interesting, he's so knowledgeable, he's a good actor'," the friend said.
But when the couple met, Spotz was already engaged to Mary Elmalak, a nurse who was also living in the L.A. area. Adea knew about this relationship, but it's not clear how much Mary knew about Adea. Spotz reportedly kept their relationship secret from classmates and teachers at Stella Adler.
"I did not agree at all about the circumstances," Adea's friend told To Live and Die in L.A. "I was like 'You're crazy, how can you trust someone that's engaged?' She said: 'You know how I like drama.' I'm like, 'Yeah but it's too dramatic! It's too much!'"
The relationship was reportedly on-again, off-again, with Adea telling friends Chris planned to leave Mary for good. By late December 2017, though, Adea and Chris had broken up. It seemed Adea had accepted the situation but by January 2018 the pair had reunited and Chris had reportedly even proposed. According to friends, Adea was excitedly planning the wedding.
About six weeks before Adea disappeared, Chris uploaded a dramatic monologue to YouTube. Disturbingly, it reads like a prediction of Adea's murder: "If I picked up the gun, and made the sacrifice, my life would be given back to me," Spotz says. "Absolution. My love would be given back. And she would never know what I did to get it back."
Chris and Adea's relationship continued to move at a rapid pace. In early February 2018, the month Adea went missing, the pair decided to move in together permanently. They even filled out a lease application for a two-bedroom apartment—it was due to start March 1, by which point Adea would have been missing a week. Then, according to To Live and Die in L.A., Adea told friends she might be pregnant with Chris' baby.
Just a few days later, on Valentine's Day 2018, Chris spent the evening with both of his fiances, meeting Mary earlier in the day and Adea late in the evening at a restaurant. Adea later told an ex-boyfriend she had two glasses of wine and blacked out at dinner, only to wake up at home and find her phone had gone missing. She suspected Chris stole it when she discovered it was at his house via the app Find my iPhone. Chris reportedly joked she passed out because he had choked her, and that he left the apartment when he thought she was dead.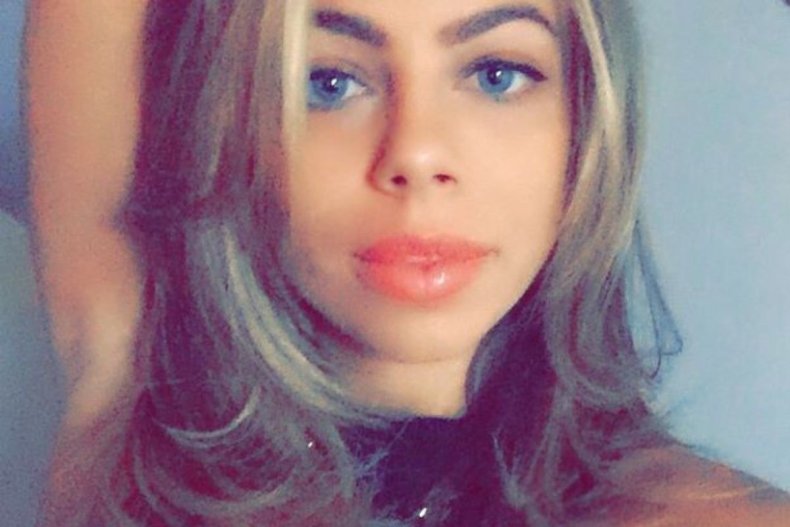 Adea Shabani disappears
Over the following few days, Adea and Chris got into heated arguments about his continued relationship with Mary. At one point, Adea even jumped in the bed of Chris' truck and was still in the back when he drove off. Another time, their fighting reportedly turned physical, with Chris accusing Adea of chasing him with a knife and her claiming he beat her and stole her Rolex. Adea messaged Mary that night, asking to speak to her.
On February 21 Chris took Adea to a movie, but left halfway through, claiming his uncle had a fatal heart attack in Sacramento. Adea noticed her phone was missing again, and told her mother she thought Chris took it.
The night before Adea's disappearance seemed unremarkable: Chris and Adea spent the evening with Adea's friends, and Chris reportedly told her he wanted to move in. A friend invited Adea on a trip to Mexico but she declined, saying she was planning to go to Chris' uncle's funeral instead. According to Chris' biological father, though, Chris' uncle never had a heart attack. In fact he was still very much alive.
At noon on the day of Adea's disappearance, she and Chris were caught on CCTV in her apartment building's elevator. She was carrying luggage as if going on a trip. It was the last anyone saw of Adea Shabani. Chris Marez says his son arrived at his home in Sacramento at 7pm that night—alone.
"He just came up, came in the house. He was normal. There was nothing," Marez told To Live and Die in L.A. But the two fought about Chris' childhood and his parents' divorce, with Chris Spotz deciding to spend the night in a hotel.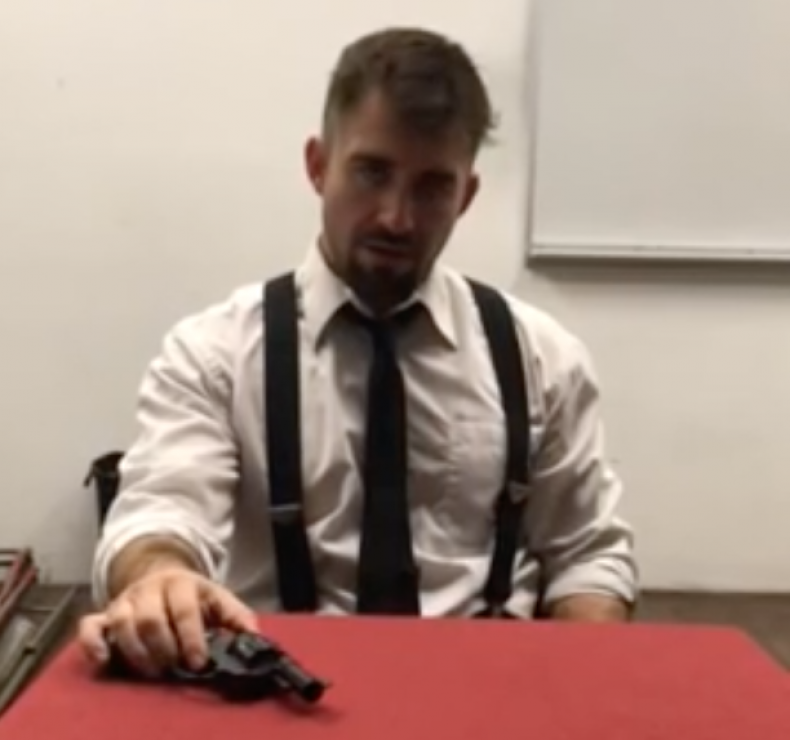 By late February worried friends were reaching out to Chris about Adea: "I can't believe no one has saw her," a friend told To Live and Die in L.A.
"On Friday the last thing she told me was that I would never see her again," Chris texted a friend on February 25. He insisted he and Adea had fought on their way up to Sacramento, and he dropped her off in Santa Clarita before driving off.
That, Chris Spotz insisted, was the last time he saw his girlfriend.
Before police could question him, though, he and Mary traveled to his mother's house in Fort Morgan. An alert was put out for his vehicle, which it turned out was stolen, and the car was spotted on March 22 in San Bernardino, California. Spotz fled a police stop, leading officers on a 60-mile chase before fatally shooting himself.
A body is discovered
Less than a week later, on March 27, 2018, a body was discovered in a forest near Nevada County, California, nearly 60 north of Sacramento. Authorities identified the corpse as Shabani, in part thanks to her unique tattoos. The medical examiner determined she suffered blunt force trauma to her head and ruled the death a homicide.
It's still unclear how much Mary Elmalak knew about Chris Spotz's involvement with Adea Shabani or the young actress' disappearance and murder. An LAPD spokesman said he believed Spotz was "somehow involved in [Shabani's] death."
Jack Spotz told reporters his stepson's death "shocked and devastated" the family. "Chris was a wonderful man who inspired and uplifted those around him. We do not have any reliable information at this time from which to draw upon to believe that Chris was involved in foul play or Adea Shabani's disappearance."
Correction: An earlier version of this article referred to Christopher Spotz's father as Chris Morez.