Chris Ward, Logan Fox, North Carolina Deputies Killed, Were 'Ambushed' by Suspect
A shooting in Boone, North Carolina, that left five people dead—including two deputies—is being described by officials as an ambush.
The two deputies who were killed in the hours-long standoff have been identified as K-9 Deputy Logan Fox and Sgt. Chris Ward. Fox died at the scene and Ward died after being flown to a Tennessee medical center for treatment.
Law enforcement personnel were conducting a welfare check when the shooting broke out. The officers were dispatched to a home in Boone at 9:44 a.m. Wednesday after the homeowner didn't report to work or answer telephone calls.
"You know, he was waiting for the officers," Watauga County Sheriff Len Hagaman told WSOC-TV. "We had had an issue with him over the weekend."
When asked by the local news outlet if the officers were ambushed, Hagman responded: "No doubt. No doubt at all."
When they arrived at the home on Wednesday morning, deputies discovered the vehicles of those they were trying to contact parked at the residence. Once they entered the home, the suspect began firing shots.
Law enforcement members ordered residents in the neighborhood to shelter in their homes with their doors locked and windows closed. Some neighbors were also evacuated. SWAT teams from across the state also came to assist local law enforcement in the shooting.
The standoff ended shortly before 11 p.m. The unidentified shooting suspect and the suspect's mother and stepfather are also dead, the sheriff confirmed. While the suspect's name hasn't been released, Hagman said he was 32 years old.
A Boone police officer was also shot during the incident, but was not not injured because the bullet hit his helmet.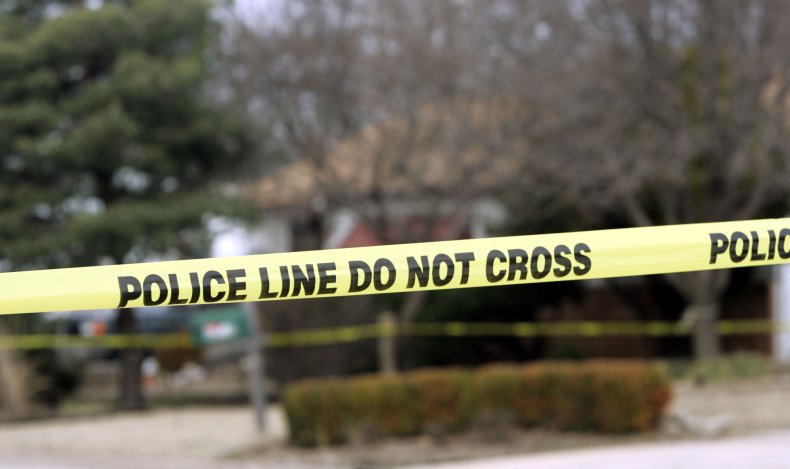 North Carolina Governor Roy Cooper said in a statement he had spoken with the sheriff and offered assistance.
"We grieve for Sgt. Chris Ward, K-9 Deputy Logan Fox and the entire Watauga County law enforcement community today after these tragic deaths in the line of duty," Cooper said. "These horrific shootings that claimed lives and loved ones show the ever-present danger law enforcement can encounter in the line of duty."
By Thursday morning, a memorial was set up outside the Watauga County Sheriff's Office. A GoFundMe account was also set up for the family of Ward, who left behind a wife and two children. As of Thursday afternoon, the page had received more than $24,000 in donations.
Newsweek reached out to the Watauga County Sheriff's Office for additional information but did not receive a response before publication.