Chris Wallace's departure from Fox News has drawn mixed reactions after the news anchor announced on Sunday that he will leave the network to join CNN.
"Chris will be missed," South Carolina Senator Lindsey Graham wrote on Twitter. "He should be proud of what he and his team have accomplished at Fox News Sunday."
Wallace, who has been with Fox News for 18 years, has frequently confronted Republican and Democratic lawmakers on an array of issues discussed on his program Fox News Sunday.
"Eighteen years ago, the bosses here at Fox promised me they would never interfere with a guest I booked or a question I asked. And they kept that promise. I have been free to report to the best of my ability, to cover the stories I think are important, to hold our country's leaders to account," Wallace said during his Fox News Sunday program this weekend.
In another tweet, Graham said that he was "shocked" to know about Wallace's departure from the network.
"I have thoroughly enjoyed my time on the show," he said on Sunday. "Chris challenged everyone fairly and tried to give his viewers the best information to evaluate issues."
Meanwhile, Senator Mitt Romney, a Utah Republican, expressed his gratitude for Wallace's "years of truth & honesty."
"I trust that what's in store for you will be rewarding & impactful but even if not, you've already served with uncommon grace & generosity of spirit," he wrote on Twitter. "You kindled the passion of your dad & took it to even greater heights."
Wallace explained that his decision to leave the cable network is based on his desire to "try something new" and "to go beyond politics." Still, he described his years at Fox News as "a great ride."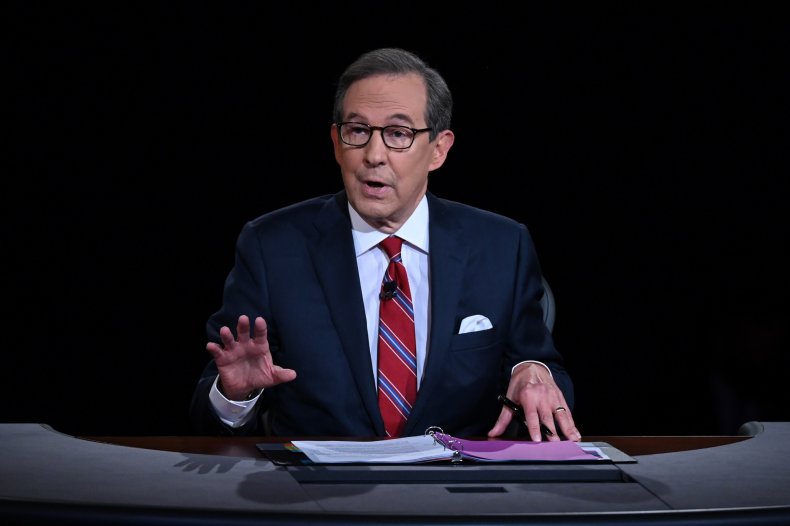 Both Wallace and CNN confirmed that the news journalist will be joining CNN+, a new streaming service that will be launched in early 2022.
"I am thrilled to join CNN+. After decades in broadcast and cable news, I am excited to explore the world of streaming. I look forward to the new freedom and flexibility streaming affords in interviewing major figures across the news landscape—and finding new ways to tell stories," Wallace said.
Other Republicans reacted differently to the news of Wallace leaving Fox. On Sunday, former GOP congressional candidate Lavern Spicer called Wallace a "Communist Sympathizing Fraud Journalist."
Similarly, former President Donald Trump supporter and congressional candidate Graham Allen wrote on Twitter: "With Chris Wallace announcing he is leaving Fox News....Their Sunday ratings just quadrupled with viewers no longer having to tolerate him!"
"Donald Trump exposed Chris Wallace," tweeted another Trump supporter, author Nick Adams.
Arizona Republican Senator Wendy Rogers said "good riddance" to Wallace quitting Fox News and claimed that he mistreated Trump and former congressman Ron Paul.
"Good riddance to #CommieChrisWallace. He mistreated [Ron Paul] and President Trump. He loves the left and he is just a nasty guy overall. Bye!" she wrote on Twitter.
Several political analysts also commented on Wallace's departure from Fox News. Global politics associate professor at University College London, Brian Klaas, commented on Twitter: "Just like the increasingly authoritarian Republican Party, when organizations radicalize, the moderates either get purged or purge themselves."
Similarly, political scientist Seth Masket compared Wallace's resignation from the network to retiring from Congress.
"Chris Wallace leaving Fox News should be seen as similar to [Adam] Kinzinger and [Anthony] Gonzalez retiring from Congress -- people who could be offering a more democratic and empirically-grounded version of Republicanism from within but have chosen to do something else instead," Masket said on Twitter.
Although Wallace spoke well of Fox News in his departure message, commentators Stephen Hayes and Jonah Goldberg recently quit the network due to Tucker Carlson's documentary Patriot Purge, which began streaming on Fox Nation on November 1. Patriot Purge has been criticized for spreading misinformation about the January 6 Capitol riot.