Will 'Chrisley Knows Best' Season 9 Feature Their Fraud Convictions?
Chrisley Knows Best returns to USA Network this June for the second part of Season 9, six months after the last set of episodes aired.
Todd and Julie Chrisley have had a pretty hard few months of it while their show has been off the air. Earlier in June, they were convicted on charges of conspiracy to defraud banks out of more than $30 million in fraudulent loans, which they obtained by submitting false financial documents.
The Chrisleys were also convicted of several tax crimes, including conspiracy to defraud the Internal Revenue Service (IRS) to evade paying taxes.
The USA Network show's future is now up in the air while the Chrisleys wait for sentencing (and possibly appeal their conviction, as their lawyer said they will).
Will the Chrisleys' Legal Troubles Be Featured on Their Show?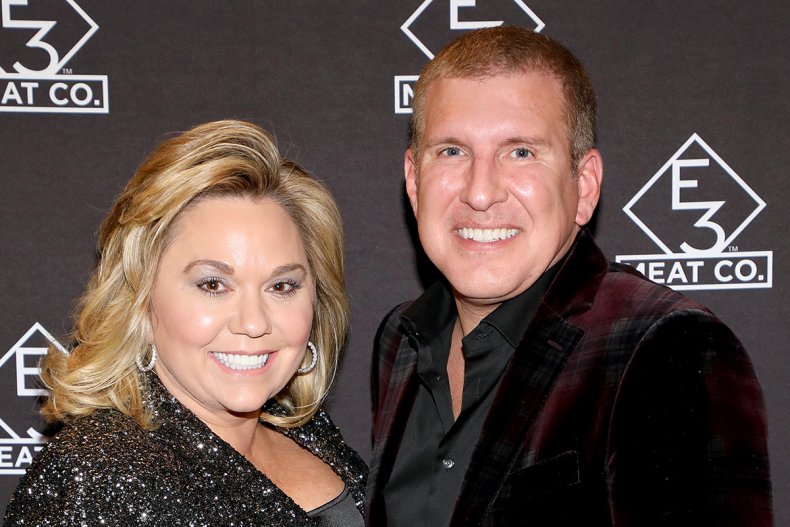 Despite these convictions, the USA Network is still set to air the remaining episodes of Chrisley Knows Best that have been filmed.
These episodes were filmed before the trial began on May 16. The first 2022 episode of the show, for example, sees their child Chase "play grill master for the 4th of July BBQ," suggesting that it was filmed in summer 2021, per The Hollywood Reporter.
Despite the legal troubles, the USA Network has remained in the Chrisley business. Todd and Julie Chrisley were indicted in August 2019—and USA has aired 60 episodes of Chrisley Knows Best since that time.
Just a week before their trial began, NBCUniversal announced it had renewed Chrisley Knows Best for Season 10, plus spinoff Growing Up Chrisley for Season 4. Production on the former reportedly had not started during the trial, so it remains to be seen how much their legal troubles figure into Season 10 if USA decides to move ahead with it.
Currently, it is unclear whether USA will film Season 10 following the pair's convictions. The pair have been released on bond, but per court documents have to participate in home detention and a location monitoring program. The pair face up to 30 years in prison. Sentencing is to take place on October 6, 2022.
On June 20, the pair discussed their legal troubles on their Chrisley Confessions podcast. Todd Chrisley said: "I know all of you guys are wanting to know every detail that is going on in our lives, and I have to ask that you respect that we're not allowed to talk about it at the present time. There will come a time where all of it is discussed."
Chrisley Knows Best Season 9 continues Thursdays at 9 p.m. on USA. Previous episodes air on Peacock.