'Chrisley Knows Best' Star Announces Federal Indictment for Tax Evasion: 'We Have Nothing to Hide'
Todd Chrisley, star of the USA reality show Chrisley Knows Best, announced in an Instagram post he and his wife, Julie, are the subject of a forthcoming federal indictment for tax evasion and "probably a bunch of other financial crimes."
"I've never talked about this publicly," Chrisley's post begins. He goes on to admit "there's been a cloud hanging over Julie and me and our entire family for the past seven years."
Chrisley details in his post that an employee for the family was stealing from them "big time." Chrisley then alleges that this employee created phony documents, forged signatures, bugged their phones and threatened other employees with violence if they spoke of the actions of this employee. They terminated the yet-to-be-identified employee in 2012.
"To get revenge, he took a bunch of his phony documents to the U.S. Attorney's office and told them we had committed all kinds of financial crimes, like tax evasion and bank fraud," Chrisley alleges in his post. Chrisley then goes on to say he was able to prove to the U.S. Attorney the accusations were false and the case was apparently dismissed.
"Except that our former employee didn't give up," Chrisley wrote. He alleges the former employee was able to convince other investigators with the U.S. Attorney's office to reopen the case and that the U.S. Attorney's office gave the former employee immunity from prosecution.
"As a result, it looks like later this week Julie and I are going to be named in a federal indictment charging us with tax evasion and probably a bunch of other financial crimes as well," Chrisley wrote.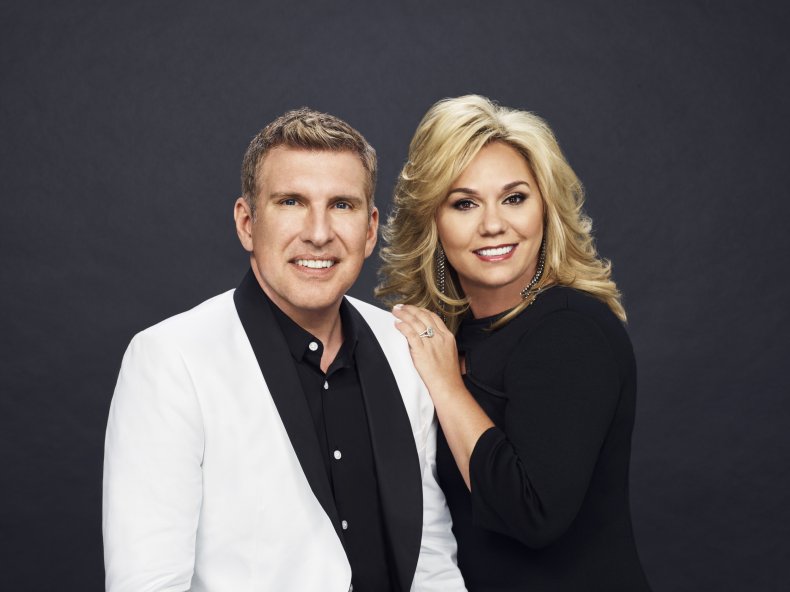 Chrisley explains in his post that the only reason he's sharing this information publicly is that the family has "nothing to hide and have done nothing to be ashamed of."
"We want to express our gratitude to everyone who helped place us where we are today in our lives. We thank you for your support and we will continue to work every day to earn your respect, loyalty, and admiration," the post concluded.
Chrisley, a Georgia real estate mogul and aspiring fashion icon, has been the star of Chrisley Knows Best since 2014. The seventh season of the reality series premiered on the USA Network in April.
If a federal indictment is announced later this week, it wouldn't be the first time the Chrisleys have been in trouble with the authorities. In 2017 the Chrisleys were hit with a $700,000 tax lien for failing to pay state income taxes. The particular lien was for the year 2009. Former bankruptcy trustee Jason Pettie told Nashville's WSB-TV the couple had not paid state income taxes between 2004 and 2011.