A Timeline of the Chrissy Teigen, Alison Roman Controversy and How It Finally Ended
New York Times food columnist and cookbook author Alison Roman issued a lengthy apology to fellow cooking queen Chrissy Teigen on Monday, essentially ending the firestorm that surrounded the women over the weekend following Roman's controversial comments regarding Teigen's work, as well Marie Kondo's booming business.
Roman caught flak on social media after she was quoted in an interview accusing both Tiegen and Kondo of selling out by partnering with major home goods brands after having success with their best-selling books. Roman's remarks were considered offensive by some fans and followers, including Teigen—a model, TV personality and author of the 2018 cookbook Cravings who also helms a line of cooking utensils. Kondo, author of 2011's The Life-Changing Magic of Tidying Up and star of the Netflix series Tidying Up With Marie Kondo, has released collections of household items and goods.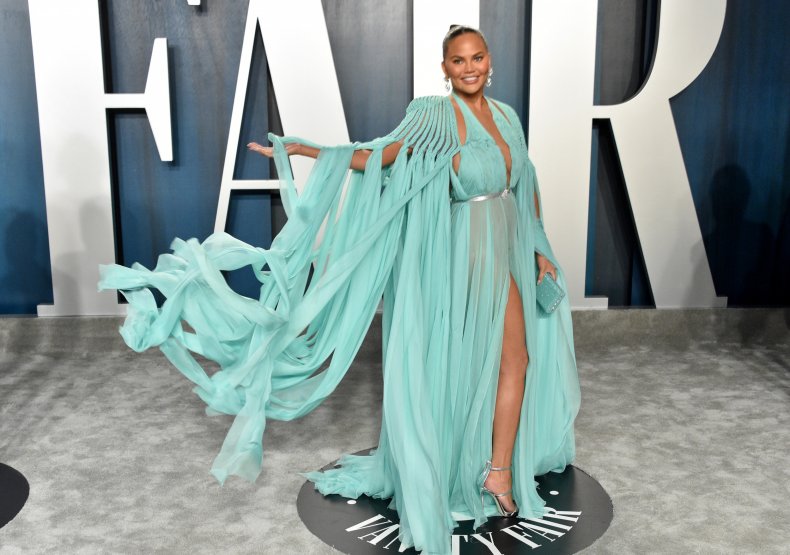 "I need to formally apologize to Chrissy Teigen and Marie Kondo. I used their names disparagingly to try to distinguish myself, which I absolutely do not have an excuse for. It was stupid, careless and insensitive. I need to learn, and respect, the difference between being unfiltered and honest vs. being uneducated and flippant," Roman wrote in a statement shared on Instagram on Monday. "The burden is not on them (or anyone else) to teach me, and I'm deeply sorry that my learning came at Chrissy and Marie's expense. They've worked extremely hard to get to where they are and both deserve better than my tone-deaf remarks."
Although Kondo has not responded to any of the drama, Teigen thanked Roman for her apology hours later.
"Thank u for this, @alisonroman. To be clear, it never once crossed my mind for u to apologize for what you genuinely thought! The comments stung, but they moreso stung because they came from u! It wasn't my usual news break of some random person hating everything about me!" Teigen wrote.
So how exactly did this mini-feud come about? Read the timeline below to get a complete rundown of the flare-up.
May 7
It all started with the release of Roman's interview in New Consumer. In the article, Roman, who has become widely popular for her viral recipes shared in books like Dining In and Nothing Fancy, as well as in publications like the New York Times and Bon Appétit, references Teigen and Kondo while emphasizing on the routes she doesn't want to take while expanding her own career.
"Like the idea that when Marie Kondo decided to capitalize on her fame and make stuff that you can buy, that is completely antithetical to everything she's ever taught you," Roman said when asked about the line between consumption and pollution. "I'm like, damn, b***h, you f***ing just sold out immediately! Someone's like 'you should make stuff,' and she's like, 'okay, slap my name on it, I don't give a s**t!'"
As for Teigen's empire, Roman thought what the mother of two has achieved was "so crazy."
"She had a successful cookbook. And then it was like: Boom, line at Target. Boom, now she has an Instagram page that has over a million followers where it's just, like, people running a content farm for her. That horrifies me and it's not something that I ever want to do. I don't aspire to that. But like, who's laughing now? Because she's making a ton of f**king money," Roman said.
May 8
Social media exploded with criticism of Roman's remarks, with some folks claiming that they were insensitive and racist, considering that Roman singled out two Asian women for streamlining their cooking empires to products in the same manner than many white chefs and authors had done in the past.
Teigen—admittedly a fan of Roman who has "made her recipes for years now, bought the cookbooks, supported her on social and praised her in interviews"—also joined the online conversation and explained how hurt she was by Roman's words.
"I started cravings because I wanted something for myself. I wanted something John didn't buy, I wanted something to do that calmed me, made me happy and made others happy, too. Cravings isn't a 'machine' or 'farmed content'—it's me and 2 other women, Teigen wrote. "I didn't 'sell out' by making my dreams come true. To have a cookware line, to get to be a part of that process start to finish, to see something go from sketch to in my hands, I love that."
Teigen said that she "genuinely loved everything about Alison," but was "so bummed out by the words of a fellow food-lover."
"I just had no idea I was perceived that way, by her especially. And Marie, too. Marie is awesome," she wrote. "It has been crappy to deal with this all day but I couldn't not say something. I know the actual tears I put into the work I do and it's really hard to see someone try to completely invalidate it. Someone I really liked."
May 11
Taking the weekend to reflect on her comments, Roman issued an official apology to both Teigen and Kondo on social media, writing that her comments were "rooted" in her own insecurities.
"My inability to appreciate my own success without comparing myself to and knocking down others—in this case two accomplished women—is something I recognize I most definitely struggle with, and am working to fix. I don't want to be a person like that," she wrote. In her statement, Roman also took accountability for how some of her comments may have been perceived as racially charged.
"I'm not the victim here, and my insecurities don't excuse this behavior. I'm a white woman who has and will continue to benefit from white privilege and I recognize that makes what I said even more inexcusable and hurtful," Roman wrote. "The fact it didn't occur to me that I had singled out two Asian women is one hundred percent a function of my privilege (being blind to racial insensitivities is a discriminatory luxury)."
She added: "I know that our culture frequently goes after women, especially women of color, and I'm ashamed to have contributed to that. I want to lift up and support women of color, my actions indicated the opposite."
Correction: This article has been updated to correct the spelling of Marie Kondo's name.