Why Chrissy Teigen Blocked 1 Million Twitter Accounts, Deleted 60K Tweets
Chrissy Teigen has blocked 1 million people on Twitter amid continued false accusations of a conspiracy about her involvement with Jeffrey Epstein and Ghislaine Maxwell.
The model and television personality said she also deleted 60,000 tweets as she continues to be trolled on social media as she and her husband John Legend have been targeted in the campaign.
Online conspiracy theorists are claiming that Teigen was on Epstein's flight logs traveling on Epstein's private plane going to his island, Little St. James and was a part of Epstein's recruitment circle. The rumors have seen the Lip Synch Battle host subjected to several abusive messages.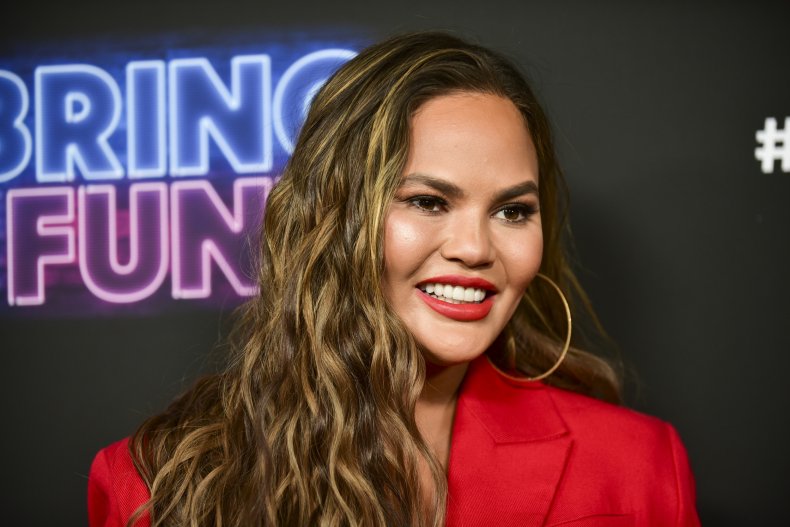 The trolling has surged in light of the arrest of Epstein's former girlfriend Maxwell who has been accused of sex trafficking, for which she has pleaded not guilty. Epstein died of an apparent suicide in 2019 while awaiting federal charges for sex trafficking of minors.
"I have block chained over one million people, ONE MILLION people today and I am still flooded with sick psychopaths. So please, spare me the 'just ignore them, they're just trolls,'" Teigen tweeted today (July 15).
The 34-year-old added: "Anyhow I'll do my best to stop entertaining them. They have definitely been living for this and have zeroed in on ONLY me," and thanked those who had helped her in dealing with the situation.
On Tuesday night Teigen posted: "Every time I post food, some q anon loser asks if it contains baby. I'm honestly just gonna start posting things to drive them even more bats**t insane.
"Also like, was I on the island, do I eat babies, or just put them on my skin, or am a pedo?? like I'm everything? pick a lane."
Twitter users questioned why she had deleted "28,000 tweets" to which Teigen clarified she had in fact deleted 60,000.
"I actually deleted 60,000 tweets because I cannot f**king STAND you idiots anymore and I'm worried for my family," she stated. "Finding me talking about toddlers and tiaras in 2013 and thinking you're some sort of f**king operative."
Teigen referenced Maxwell's arrest on Tuesday also, tweeting: "when pedo ghislaine sings like a canary (if she doesn't die) and we have nothing to do eith this, I know for a fact it won't go away. They'll just think of another excuse. It is extremely disheartening. I don't know how to stop this. i don't think anyone quite gets it."