'Complete Lack of Empathy': Chrissy Teigen Slams Ivanka Trump for Posting Pictures of Her Kids While Children Are Separated at the Border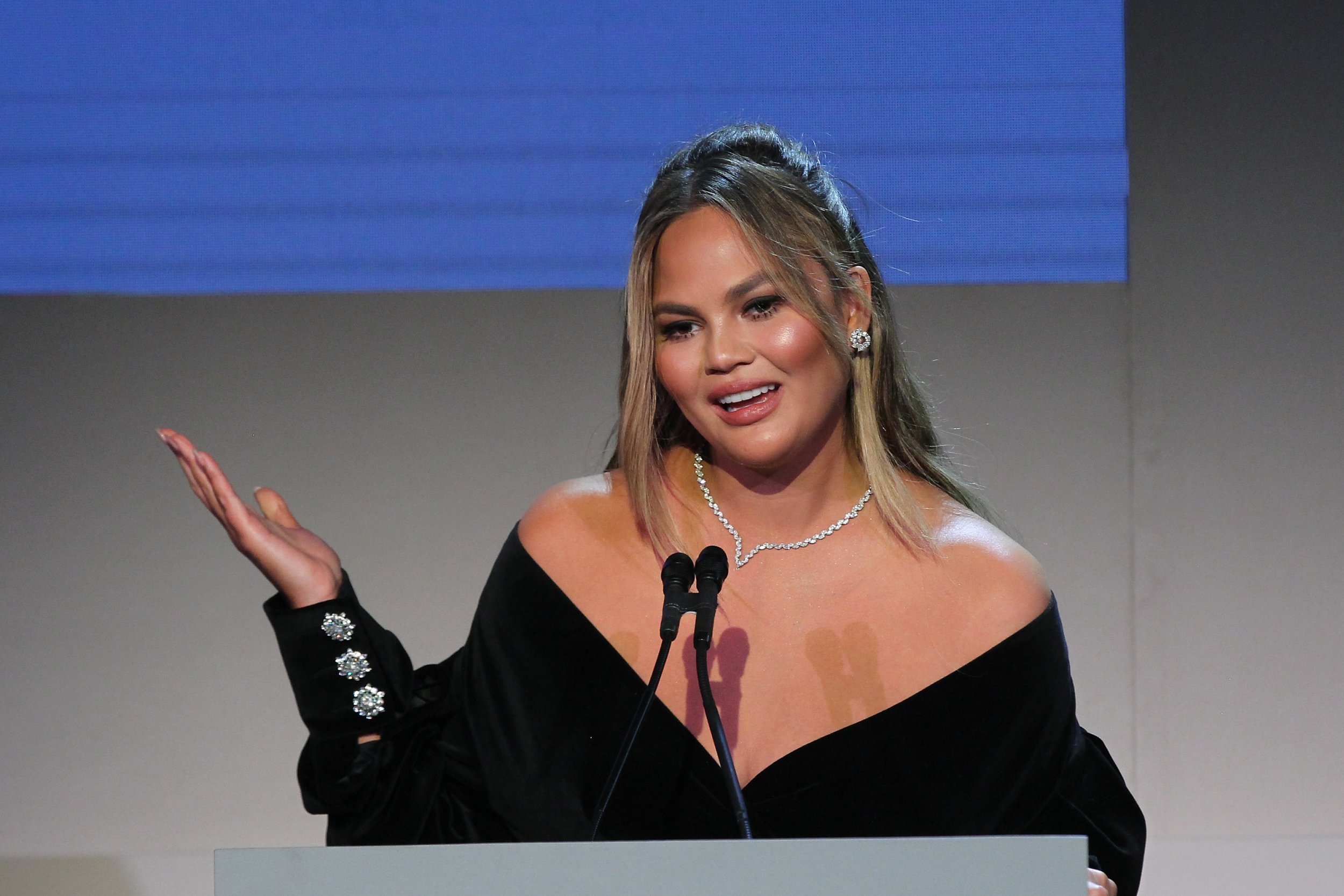 Chrissy Teigen criticized Ivanka Trump for a "lack of empathy" for the fate of children who were separated at the U.S.-Mexico border. The model and immigrants' rights activist was asked at the House Democrats' annual Issues Conference in Leesburg, Virginia, on Thursday about how she felt as a mother when seeing the images of children taken from their parents that caused controversy last year.
The discontinued White House "zero tolerance" policy saw adults caught illegally crossing the border into the U.S. facing criminal prosecution. This resulted in children being taken from their parents and put into government custody.
Teigen, who was taking questions with her husband, singer John Legend, said: "It's a painful thing to see that, and it's a painful thing to see such a complete lack of empathy when it comes from people, like Ivanka, I will say, that can post all day, pictures of her children that are just in her home and 'oh my daughter is having trouble in her crib' or 'my daughter is doing this' and 'my daughter is doing this.'
"There are children out there that don't have that opportunity. Honestly, I cannot fathom for a second how scared our children would be if they were without us," Teigen said, per a CNN broadcast of the conference.
After the White House ended the controversial policy last year, Ivanka Trump thanked her father, President Donald Trump, in a tweet on June 20: "Thank you @POTUS for taking critical action ending family separation at our border. Congress must now act + find a lasting solution that is consistent with our shared values;the same values that so many come here seeking as they endeavor to create a better life for their families."
She later tweeted that "it is time to focus on swiftly and safely reuniting the families that have been separated."
Ivanka Trump said in August 2018 that the separation policy was a low point for her in the administration. "That was a low point for me as well. I feel very strongly about that, and I am very vehemently against family separation and the separation of parents and children, so I would agree with that sentiment," she said, according to NBC News.
At the Democrats' Issues Conference, Teigen also spoke more broadly about her concern for "what the parents have to go through" to come to the U.S. She the turned her criticism toward Donald Trump's attitude on immigrants.
"These aren't demons, these aren't people that are monsters. Donald Trump treats everything like it's an episode [of the movie] The Village, where there is this wall and these monsters to keep outside."
Donald Trump has said that his administration is not considering resuming the separation of parents and children at the border, telling reporters this week, "We're not looking to do that, no… [but] when you don't do it, it brings a lot more people to the border."
Trump has shaken up the Department for Homeland Security this week, appointing Customs and Border Protection Commissioner Kevin McAleenan as acting DHS secretary to replace Kirstjen Nielsen.
Condemned globally, the now-shelved "zero tolerance" policy of separating families at the U.S.-Mexico border, was also unpopular in the U.S., with a Quinnipiac University poll last June at the height of the controversy suggesting that two-thirds of Americans did not like it.
On Wednesday, Trump said he might mobilize more military at the border with Mexico, telling reporters during a visit to Texas: "I'm going to have to call up more military."