Chrissy Teigen, John Legend Receive Outpouring Of Love Following Loss of Baby
Chrissy Teigen and John Legend have received an outpouring of support from fans and friends alike following the loss of their newborn baby amid pregnancy complications.
The couple named their son Jack and shared a poignant statement announcing the sad news this morning.
"We are shocked and in the kind of deep pain you only hear about, the kind of pain we've never felt before," they said in a shared statement posted to both of their Twitter and Instagram accounts.
Teigen, 34, was admitted to Cedars-Sinai Medical Center in Los Angeles Sunday due to excessive bleeding from what she called a weak placenta.
After undergoing blood transfusions, the model and television personality confirmed the worst, that Jack did not survive the complications.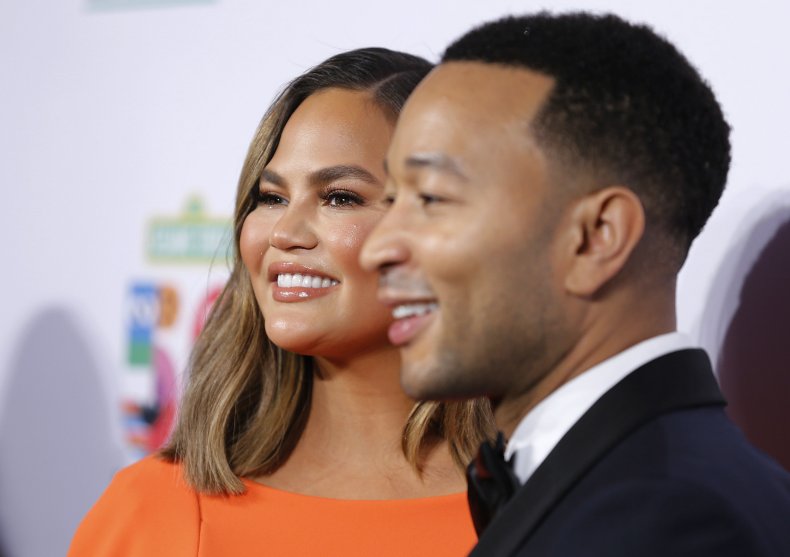 "We were never able to stop the bleeding and give our baby the fluids he needed, despite bags and bags of blood transfusions," today's statement reads. "It just wasn't enough."
Teigen and Legend are parents to two children, Luna, 4 and Miles, 2.
They thanked supporters for "positive energy, thoughts and prayers" as legions of well-wishers send supportive messages on social media.
"We're always here for you and love you guys so much," Kim Kardashian responded on Instagram.
While Paris Hilton commented: "My heart breaks for you and John. I am so sorry for your loss. Sending you and your family so much love. Love you beautiful."
Snooki of Jersey Shore fame wrote: "I am so sorry! praying for you and your beautiful family."
Singer Charlie Puth commented: "We love you and are here for you and your family."
Actress Selma Blair of Cruel Intentions fame added: "I am so sorry angel momma. I am so sorry. This grief. This grief. It will hold you and the love will break through. I am so sorry . Your family. You. Love you. My deepest sympathies."
Viola Davis offered her condolences too, writing: "So very sorry Chrissy and John. A big virtual hug of love, love, love...and more.."
Modern Family star Jesse Tyler Ferguson added: "Sending so much love to you and john and the kids. I wish I could take away your heartbreak."
"Sending so much love to you right now," actor Channing Tatum added, while Gabrielle Union wrote: "We love you guys so much and we will be here for whatever yall need. Always."
Model Hailey Bieber wrote: "I'm so so sorry. Thinking of you and John, praying for you guys and sending you so much love during this time."
On Twitter, the couple received messages of condolences from Monica Lewinsky, Emmy Rossum, Ashley C. Ford, Kathy Bates and more.
Of course, as is expected with social media, a number of nasty comments about Teigen and Legend's loss are circulating as some criticize the model for sharing her grief so publically.