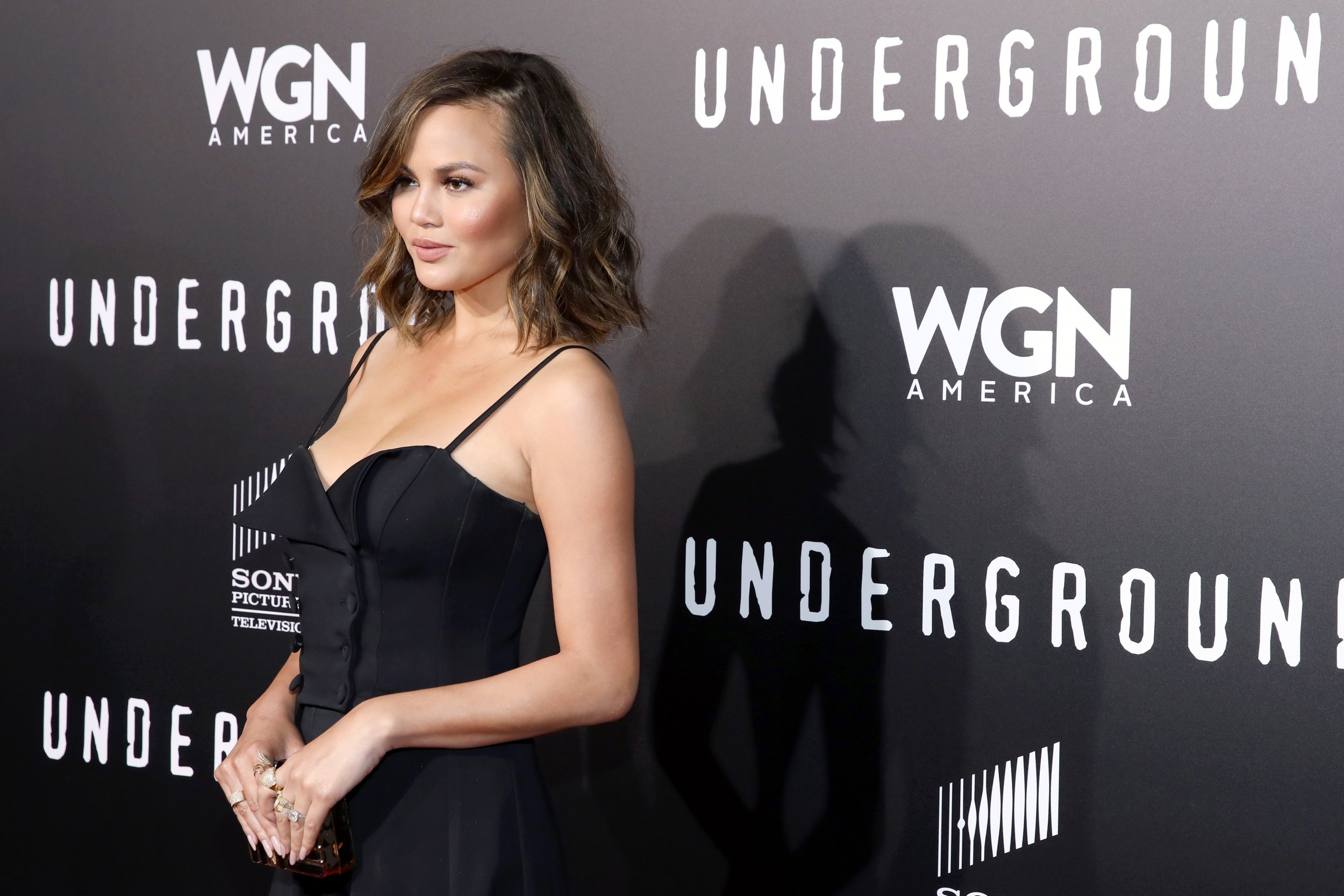 Model Chrissy Teigen, known unofficially as the Queen of Twitter, has made her triumphant return to the platform with another blunt remark. On Thursday, she took to Twitter to respond to a fellow user's comments on women who choose not to take their husband's last name.
Teigen, 32, responded to tweets made by Twitter user @_MercyFul in August 2017. "I'd really like to hear the reasoning behind women who won't take their husband's last name," the user tweeted. The user then asked, "What's wrong with his that you don't want to take it when you get married?"
In typical Teigen fashion, she interjected herself into the seven-month-old debate and reignited it. The model quote-tweeted @_MercyFul's original comment and wrote, "My husband didn't even take his last name?"
Teigen was then asked by another Twitter user, named Chad, why her example was relevant. But this only elicited a negative response from her. "Because it doesn't have to be, chad," she wrote. "I can say whatever the f—k I want without chad's permission, chad."
The Lip Sync Battle co-host does have a point. Teigen's husband, singer John Legend, goes by his stage name; his birth name is John Roger Stephens.
Many Twitter users, nonetheless, appeared to side with Teigen. In doing so, several provided their own reasoning on whether a woman should take her husband's last name.
It's very common for women to not take their husband's surname, especially in the entertainment industry. Beyoncé Knowles, Jessica Alba and Sarah Jessica Parker kept their last names upon tying the knot. Conversely, celebrities like Jessica Biel (Jessica Timberlake), Amal Clooney, Victoria Beckham and Kim Kardashian West took their husband's last names.
There are anomalies like Zoe Saldana, however. The Guardians of the Galaxy star's husband, artist Marco Perego, shares her last name. "I felt proud that my husband decided to take my last name as his own...and I his," she wrote on Facebook. "I shared my hesitation with him when he told me about his decision, not only did he say, 'I don't give a shhheeeetttt!!' (with a very strong Italian accent!!) he also asked me, 'Why not? What are you so afraid of?'"