Chrissy Teigen Responds to Alison Roman's Digs at Her and Marie Kondo: 'This is a Huge Bummer'
Chrissy Teigen has responded to food-writer Alison Roman's accusation that her cooking Instagram is a "content farm," saying: "this is a huge bummer."
In an interview with New Consumer, published on Thursday, Roman first criticized lifestyle guru Marie Kondo's homeware range, saying it "feels greedy" and called Kondo a sell-out, saying: "I'm like, damn, b****, you f****** just sold out immediately!"
Roman then went on to say that she is "horrified" by Teigen's cookware range and Instagram page: "Like, what Chrissy Teigen has done is so crazy to me. She had a successful cookbook. And then it was like: Boom, line at Target. Boom, now she has an Instagram page that has over a million followers where it's just, like, people running a content farm for her.
"That horrifies me and it's not something that I ever want to do. I don't aspire to that. But like, who's laughing now? Because she's making a ton of f****** money."
But yesterday, Teigen responded on Twitter, saying the criticism hit her hard and she has never "been so bummed out by the words of a fellow food-lover."
Teigen tweeted: "This is a huge bummer and hit me hard. I have made [Roman's] recipes for years now, bought the cookbooks, supported her on social and praised her in interviews. I even signed on to executive produce the very show she talks about doing in this article."
The model and Cravings: Hunger for More author went on to defend her Instagram page, Cravings, explaining that she started it because she wanted something for herself, that calmed her and made her and others happy. In response to Roman saying it's "people running a content farm for her," Teigen said it's not a machine, but run by herself and two other women.
Teigen went on to say: "I didn't 'sell-out' by making my dreams come true. To have a cookware line, to get to be a part of that process start to finish, to see something go from sketch to in my hands, I love that."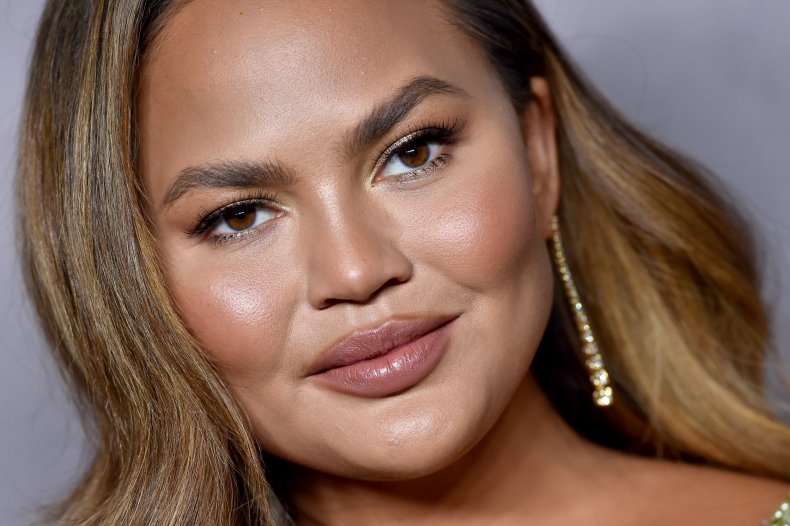 Teigen was especially hurt as she "genuinely loved everything about Alison" and had made Roman's New York Times recipes. "It has been crappy to deal with this all day but I couldn't not say something. I know the actual tears I put into the work I do and it's really hard to see someone try to completely invalidate it. Someone I really liked," she added.
Roman responded to Teigen on Twitter, saying: "I'm genuinely sorry I caused you pain with what I said. I shouldn't have used you /your business (or Marie's!) as an example to show what I wanted for my own career—it was flippant, careless and I'm so sorry"
"Being a woman who takes down other women is absolutely not my thing and don't think it's yours, either (I obviously failed to effectively communicate that). I hope we can meet one day, I think we'd probably get along."
Roman added: "I want to clarify, I am not coming for anyone who's successful, especially not women. I was trying to clarify that my business model does not include a product line, which [works] very well for some, but I don't see working for me."
However, Roman has also been criticized for attacking two Asian women, while comparing her potential business to Gwyneth Paltrow's lifestyle brand: "And does the world need another Goop?"
Actress and activist Jameela Jamil replied to Teigan on Twitter and said: "Man... this is a huge bummer. It's also always so distasteful and cliche to be a white woman slamming women of color building big brands and being successful in business. Did she forget to mention Martha Stewart's cookware or was it just the two Asian women she's angry with?"
Jamil then pointed out that Roman chose to criticize two Asian women, without mentioning any men or white women who have also brought out cookware ranges: "It is hard to ignore a white woman trashing only women of color in her takedown.
"She didn't mention Martha Stewart, Jamie Oliver, Gordon Ramsay, Gwyneth Paltrow, Marco Pierre White having cookbooks/brands/cookware/Instagrams... etc. just two Asian women, Chrissy and Marie."
Additionally, when the interview was first published, Roman is quoted as saying "please to buy my cutting board," which readers interpreted as making fun of Kondo's accent, but the article has since been edited and correction added that said a line had been "misinterpreted" and has since been modified.
Roman tweeted that she was not mocking anyone's accent and she said "please to" in reference to a cookbook and an inside joke, saying that she now feels "embarrassed" for saying it. Kondo has not yet responded to Roman's comments.