Chrissy Teigen: The Online Reaction to Her Latest 'Depressed' Instagram Post
Chrissy Teigen's bumpy road back to social media continued yesterday as the model and TV personality released a candid post discussing her emotions since the recent Twitter scandal.
As with anything Teigen posts on social media, it provoked a strong reaction online from both sides of the fence. Many celebrities came out in support of her while other people, including Candace Owens, chose to criticize.
Teigen's presence online changed in May this year when Courtney Stodden brought up old tweets and messages showing Teigen telling them to kill themselves. After a strong public backlash, Teigen apologized for cyberbullying in several posts and has since taken a step back from social media.
In her latest post, Teigen posted a picture from her point of view while lying on the couch and talked about her "depressed head" and becoming part of the "cancel club."
Celebrities supporting Chrissy Teigen
The comments section for Teigen's open Instagram post is filled with supportive messages from familiar names.
Blue-tick celebrities who've voiced their support for Teigen include Paris Hilton, Brooklyn Decker and Tess Holliday.
Hilton wrote, "Sending lots of love beauty" accompanied by six heart emojis while Decker told Teigen "I love you."
Plus-sized model Holliday, who has 2.2 million followers on Instagram, was even more glowing in her praise. She said: "You've always shown me nothing but kindness & love & I hope you show yourself the same in return right now."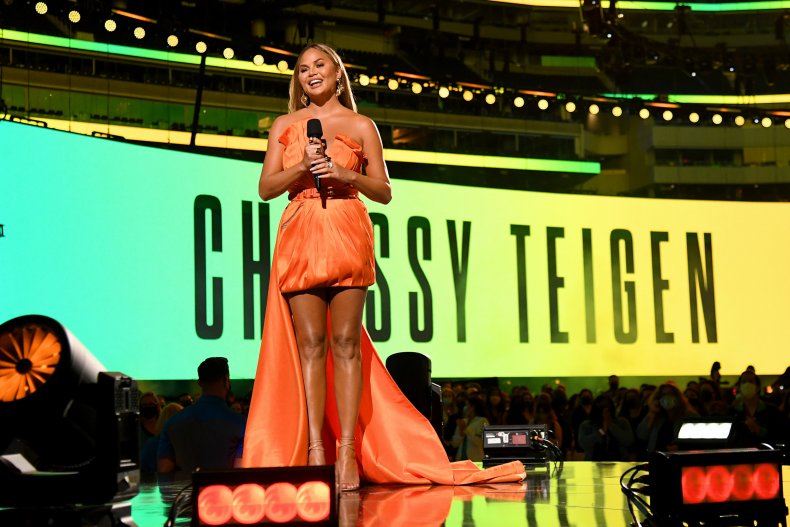 Criticism for Chrissy Teigen
Conservative commentator Candance Owens has been very outspoken against Teigen since the cyberbullying accusations were thrown at her. Owens has called her a "malignant sociopathic narcissist" and accused her of "mafia like bully tactics."
Reacting to Teigen's latest open expression on Instagram, Owens took to Twitter to share her disdain.
Owens said: "Cubans are being slaughtered by their government in the streets but did you know that Chrissy Teigen is sad because nobody is paying attention to her on Instagram anymore?"
Another political commentator Mike Cernovich also felt compelled to have his say on Teigen's post. He wrote on his own Twitter account: "On the day the Larry Nassar report drops, Chrissy Teigen reminds the world that she is the real victim."
Many non-celeb Twitter users are criticizing Teigen and getting thousands of likes and retweets in the process.
In a tweet that got over 3,500 likes, @erinheartscoco wrote, "Very depressed Chrissy Teigen wants to let us all know how depressed she is b/c she's a hateful twat & now she can't have fun being a twat on social media anymore," followed by a clown emoji.
@SaeedDiCaprio got over 7,000 likes for writing, "I wouldn't have enjoyed "all of me" by John legend that one year if I knew we would have to deal with Chrissy Teigen for this long."
Meanwhile @msolurin wrote, "Chrissy Teigen has over 13 million followers on twitter and she's penning letters about how sad she is to be canceled. The madness has to stop." This tweet got over 5,300 likes.
What did Chrissy Teigen say on Instagram?
In a lengthy caption on her latest Instagram post, Teigen said it "feels so weird to pretend nothing happened in this online world but feel like utter shit in real life."
She said it doesn't feel right to go outside but staying at home alone with her mind makes her "depressed head race." Teigen also discussed what it was like to be in a cancel club before asking her followers if there was a "cancel club reunion" she could go to because she could use some time off the couch.
She signed off by telling her followers, "Thank u and goodbye I love u."
Not long after posting the message on Instagram, she added a series of videos to her stories saying she's going to cook tonight because she has to do something and has to wake up. She once again signed off by telling her followers "I love you guys."