Chrissy Teigen Says Twitter Did Nothing Wrong to Make Her Leave the Platform
Chrissy Teigen didn't leave Twitter because she doesn't approve of the platform. In an explainer uploaded to Instagram on Thursday, Teigen revealed that the social media website worked with her to combat bullying on the platform.
"I want to say that this is absolutely NOT twitter's fault - I believe they do all they can to combat relentless bullying, any honestly, it's not the bullying!!" she wrote in the photo caption. "You guys have no idea how much they've reached out and worked with my team and me personally. It's not the platform. It's not the 'bullying.'"
The model's decision to leave Twitter resulted in ample conversations about the platform, and her absence.
Her Instagram explanation continued. "And it's not the trolls. The trolls I can deal with, although it weighs on you. It's just me," she revealed. "I have to come to terms with the fact some people aren't gonna like me. I hate letting people down or upsetting people and I feel like I just did it over and over and over. Someone can't read that they disappointed you in some way every single day, all day without physically absorbing that energy."
The model and cookbook author is still active on Instagram despite saying goodbye to Twitter. Teigen has long been praised for her vocal attitude on the platform, both politically and personally, (and in turn, been slammed by others who don't agree with her decision to share her opinions and celebrity lifestyle).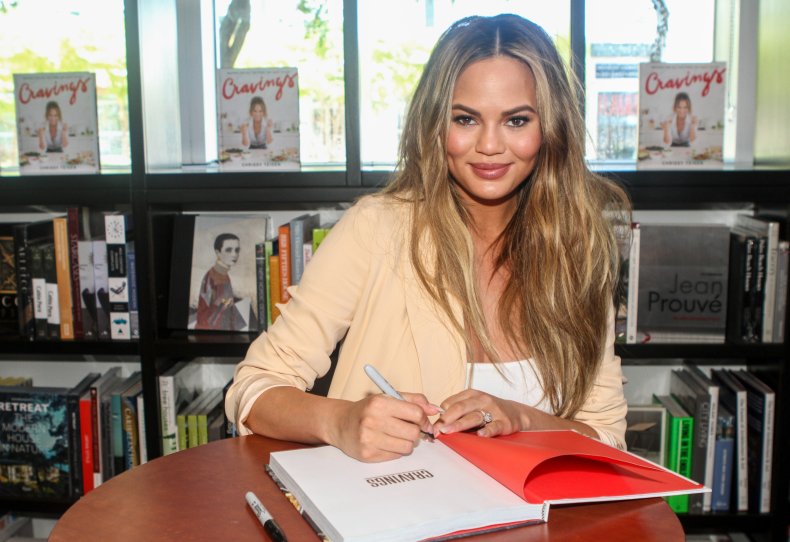 On Wednesday, some of Teigen's Twitter followers noticed her page appeared defunct after the celebrity issued one final goodbye. "it's time for me to say goodbye," she wrote in the now-deleted tweet. "This no longer serves me as positively as it serves me negatively, and I think that's the right time to call something."
Teigen has been praised (and questioned) for sharing some of the more intimate details about her life, including the loss of her third child, Jack. In September, Teigen revealed she and husband John Legend had lost the baby in an emotional post, including a photo of Teigen grieving in a hospital bed.
After some questioned why Teigen would share such deep, emotional moments, and others praised her for transparency and advocacy, she took a social media break until the end of October, when she returned with an essay about loss on Instagram.