How Chrissy Teigen Responded to Meghan Markle's Miscarriage Essay
Chrissy Teigen has defended Meghan Markle's miscarriage essay to a journalist—before deleting the post and admitting: "Sorry forgot I'm trying to be nicer lol."
The model, 34, intervened almost two months after posting the heartbreaking story of her own miscarriage at 20 weeks on her Instagram account.
Teigen was trolled by people who felt her hospital photos were inappropriate, but she told her own critics exactly what she thought of their views.
When Meghan chose to share the devastating moment she lost her second child, some on Twitter claimed the Duchess of Sussex should have kept her experience private.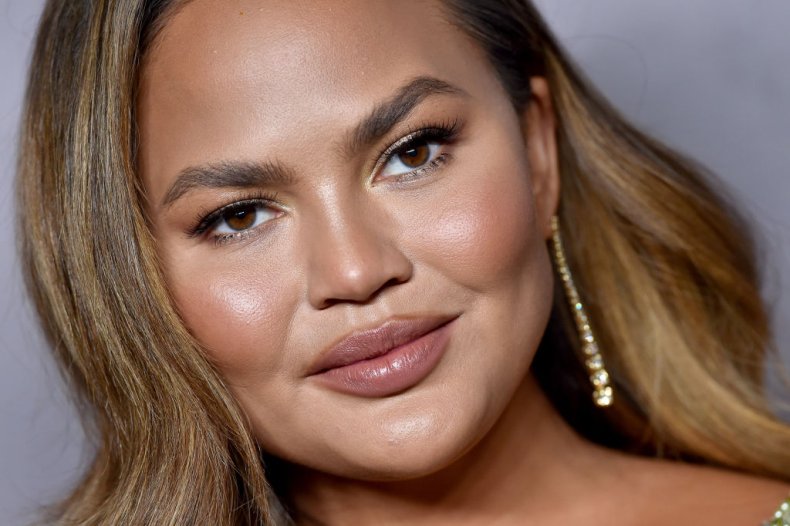 However, one journalist in particular caught Teigen's attention after saying Meghan had written "a 1,000 word op-Ed about herself."
The model replied: "Award for today's absolute piece of s**t goes to Marco Giannangeli. Congratulations, piece of s**t."
After deleting the post, Teigen followed up with: "Sorry forgot I'm trying to be nicer lol."
She added: "I'm not tweeting much because I'm honestly in a bit of a grief depression hole but do not worry as I have so much help around me to get better and I'll be fixed soon.
"They'll call when im better and ready for pickup and u can swing by and grab me ok? thank u and love you!"
In her New York Times article, Meghan described how her miscarriage came on a seemingly normal day in July when she was changing baby Archie's diaper and experienced stomach cramps.
The duchess wrote: "I knew, as I clutched my firstborn child, that I was losing my second."
Jameela Jamil, a friend of Meghan's, was also among those who spoke out to defend the duchess over her essay.
She wrote on Twitter: "When you criticize Meghan for discussing miscarriage, because it's 'too personal' for her to share, you're enabling the culture of silence around the issue that keeps so many people in a state of shame/guilt/loneliness/misinformation.
"People NEED to know they aren't alone in this."
Teigen shared black and white photos of herself in a hospital bed alongside John Legend in the tearful moments after miscarrying on October 1.
She wrote: "We are shocked and in the kind of deep pain you only hear about, the kind of pain we've never felt before.
"We were never able to stop the bleeding and give our baby the fluids he needed, despite bags and bags of blood transfusions. It just wasn't enough."
After she was criticized by people who said they did not like the photos, she hit back at the trolls in a follow-up Medium post.
Teigen wrote: "I cannot express how little I care that you hate the photos. How little I care that it's something you wouldn't have done.
"I lived it, I chose to do it, and more than anything, these photos aren't for anyone but the people who have lived this or are curious enough to wonder what something like this is like.
"These photos are only for the people who need them. The thoughts of others do not matter to me."