Chrissy Teigen Reveals She 'Loathes' One of The 20 Democratic Presidential Candidates: 'That's All I Know For Sure'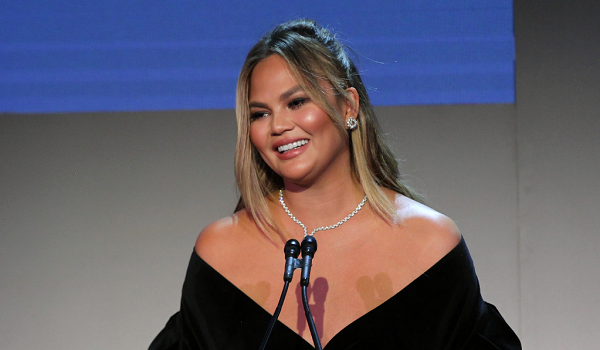 Media personality Chrissy Teigen posted a tweet Thursday that left some Twitter users guessing. Out of the 20 Democratic candidates that announced their running in the 2020 presidential Campaign, there is one that the 33-year-old "loathes."
"I absolutely love 4 of these people. Loathe 1," Teigen wrote in response to CNN's tweet listing the Democratic candidates. "Still open to hearing more from the rest! That's all I know for sure."
Followers weren't curious who the four were, but were dying to know who was the one unlucky candidate to not have Teigen's seal of approval. Alas, the mother of two said she "doesn't have the energy" to reveal the candidate's identity at the moment.
Despite Teigen not wanting to comment further, that didn't stop followers from submitting their own guesses. Most popular? Independent Senator Bernie Sanders and Hawaii Representative Tulsi Gabbard.
As previously reported, Sanders is the most popular 2020 Democratic candidate on Facebook and Instagram, but he's far from commanding the attention that President Donald Trump gets on social media.
From March 24 to April 24, Sanders had more than 2.8 million interactions on Facebook, which is more than four times the amount that Democratic candidates Beto O'Rourke and Elizabeth Warren got on the social media platform, according to an analysis of CrowdTangle data by The Hill.
Sanders saw about 5 million interactions on his Instagram account during that month, which was nearly five times the amount Senator Warren got and more than two times the amount fellow Democratic candidate Senator Kamala Harris got.
"While not all of those interactions are positive, they amount to a rough measurement of the kind of reach Trump has online," the analysis stated.
Following former Vice President Joe Biden's announcement that he's officially running for the presidency in 2020, Trump used Twitter on Thursday to "welcome" Biden to the race.
"Welcome to the race, Sleepy Joe. I only hope you have the intelligence, long in doubt, to wage a successful primary campaign. It will be nasty - you will be dealing with people who truly have some very sick & demented ideas," Trump tweeted. "But if you make it, I will see you at the Starting Gate!"