Chrissy Teigen Says She Is 'No Longer That Person' in Lengthy Apology Addressing Resurfaced Tweets
Chrissy Teigen issued a lengthy apology Monday after her previous tweets targeting fellow model Courtney Stodden resurfaced last month.
Teigen wrote in a Medium blog post that she's "truly ashamed" of her "awful" posts.
"There is simply no excuse for my past horrible tweets. My targets didn't deserve them. No one does. Many of them needed empathy, kindness, understanding and support, not my meanness masquerading as a kind of casual, edgy humor. I was a troll, full stop. And I am so sorry," she wrote.
The TV personality said she was "insecure" and "immature" when she wrote the offending messages.
"The truth is, I'm no longer the person who wrote those horrible things," Teigen said in the Medium post. "I grew up, got therapy, got married, had kids, got more therapy, experienced loss and pain, got more therapy and experienced more life. AND GOT MORE THERAPY."
Teigen's tweets targeting Stodden were sent after the latter's 2011 marriage to 50-year-old actor Doug Hutchison. Stodden, who identifies as nonbinary and uses they/them pronouns, was 16 at the time of the marriage. Stodden's mother permitted the wedding.
"She wouldn't just publicly tweet about wanting me to take 'a dirt nap' but would privately DM me and tell me to kill myself," Stodden told The Daily Beast in May, referring to Teigen's posts. "Things like, 'I can't wait for you to die.'"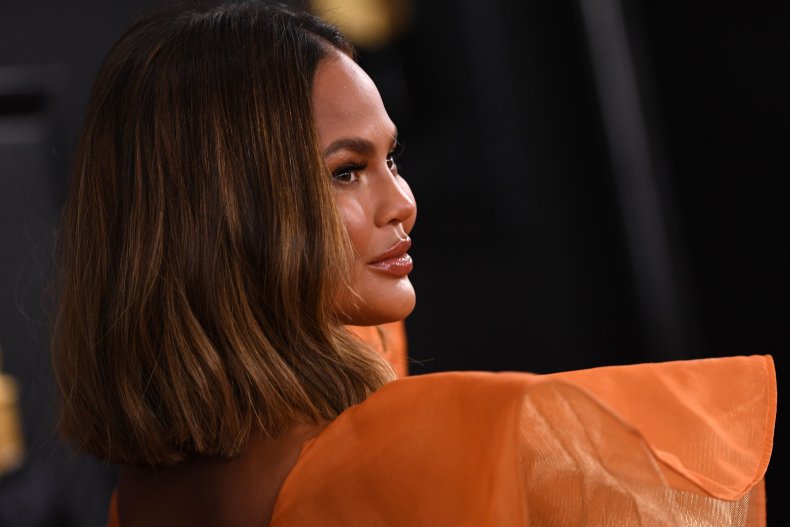 Teigen noted in her Medium post that she's apologized to one person publicly, likely referencing the Twitter post on May 12 in which she first apologized to Stodden after being called out. Stodden accepted that apology, but said that they had never personally heard from Teigen.
Teigen added Monday that there are "more than just a few" others she needs to apologize to that she is in the process of reaching out to privately.
Social media users have noted that other targets of Teigen's online bullying include Lindsay Lohan and Farrah Abraham. Abraham, a former Teen Mom star, told OK! magazine last week that she "never" received an apology from Teigen.
Teigen briefly left Twitter in mid-March because of harassment from other users, including QAnon followers who accused her and husband John Legend of being pedophiles.
"I'm more understanding of what motivates trolling—the instant gratification that you get from lashing out and clapping back, throwing rocks at someone you think is invincible because they're famous. Also, I know now how it feels to be on the receiving end of incredible vitriol. Believe me, the irony of this is not lost on me," she wrote on Medium.
She added, "I won't ask for your forgiveness, only your patience and tolerance. I ask that you allow me, as I promise to allow you, to own past mistakes and be given the opportunity to seek self improvement and change."