Chrissy Teigen Says She's Deleting 'Stupid Videos' Since Hillary Clinton Shared Her Miscarriage Essay
Even Chrissy Teigen gets starstruck. The cookbook author was pleasantly shocked to see that former Secretary of State Hillary Clinton shared the essay she published on Tuesday about her miscarriage. "Thank you, @chrissyteigen, for your bravery and grace in starting a hard conversation to help other families heal alongside yours," Clinton wrote.
Clinton's admiration left Teigen scrambling for the delete button on some recent videos. "oh my god Hillary Clinton just tweeted my essay now I have to delete the stupid videos I just posted oh my god please dont look at them Hillary Clinton," Teigen wrote on Wednesday afternoon. Which videos Teigen is referring to remain unclear, though the clips on Instagram of her and daughter Luna wearing glasses a la Groucho Marx could be them.
Minutes later, she followed up, thanking Clinton for her kind words. "I'm so honored @hillaryclinton. You have dedicated your life to fighting for women's and children's health, so to have you share my piece about my experience means the absolute world to me. Wow. Wow."
She also shared a video of Clinton waving to a crowd.
On Tuesday, Teigen published a heartbreaking essay about the miscarriage she and husband John Legend announced on October 1. At the time, many people offered kind words and support. However, others were insensitive and critical of the former model for sharing pictures taken during the difficult times.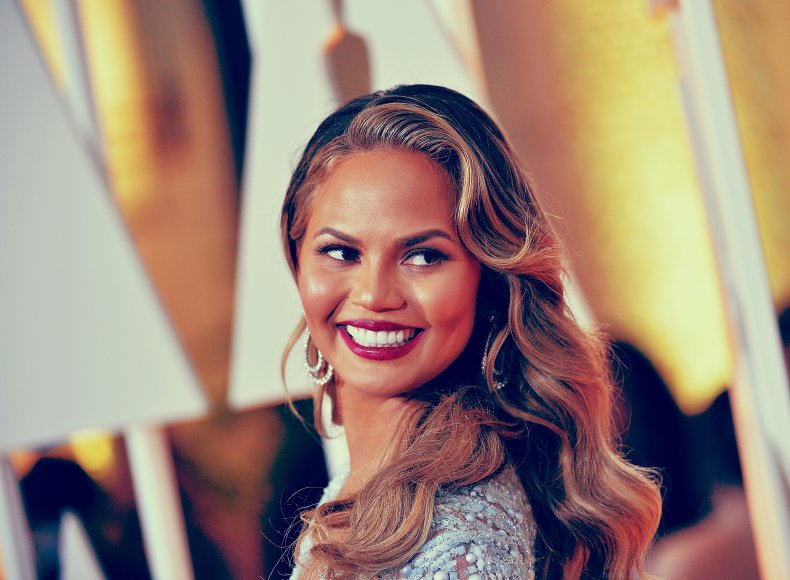 She addressed her asking her mother and Legend to take pictures, despite how painful that moment was. "I explained to a very hesitant John that I needed them, and that I did NOT want to have to ever ask. That he just had to do it. He hated it. I could tell. It didn't make sense to him at the time," Teigen wrote in her essay.
She explained that she wanted the photos similar to how someone would want the pictures from their wedding day, along with the births of their children.
Teigen also spoke directly to those who said they disliked her photos.
"I cannot express how little I care that you hate the photos. How little I care that it's something you wouldn't have done. I lived it, I chose to do it, and more than anything, these photos aren't for anyone but the people who have lived this or are curious enough to wonder what something like this is like," she wrote. "These photos are only for the people who need them. The thoughts of others do not matter to me."
She concluded her emotional essay by thanking those for their overwhelming support and love during this difficult period.