Oscars 2016: Model Chrissy Teigen's Reaction to Stacey Dash Steals the Show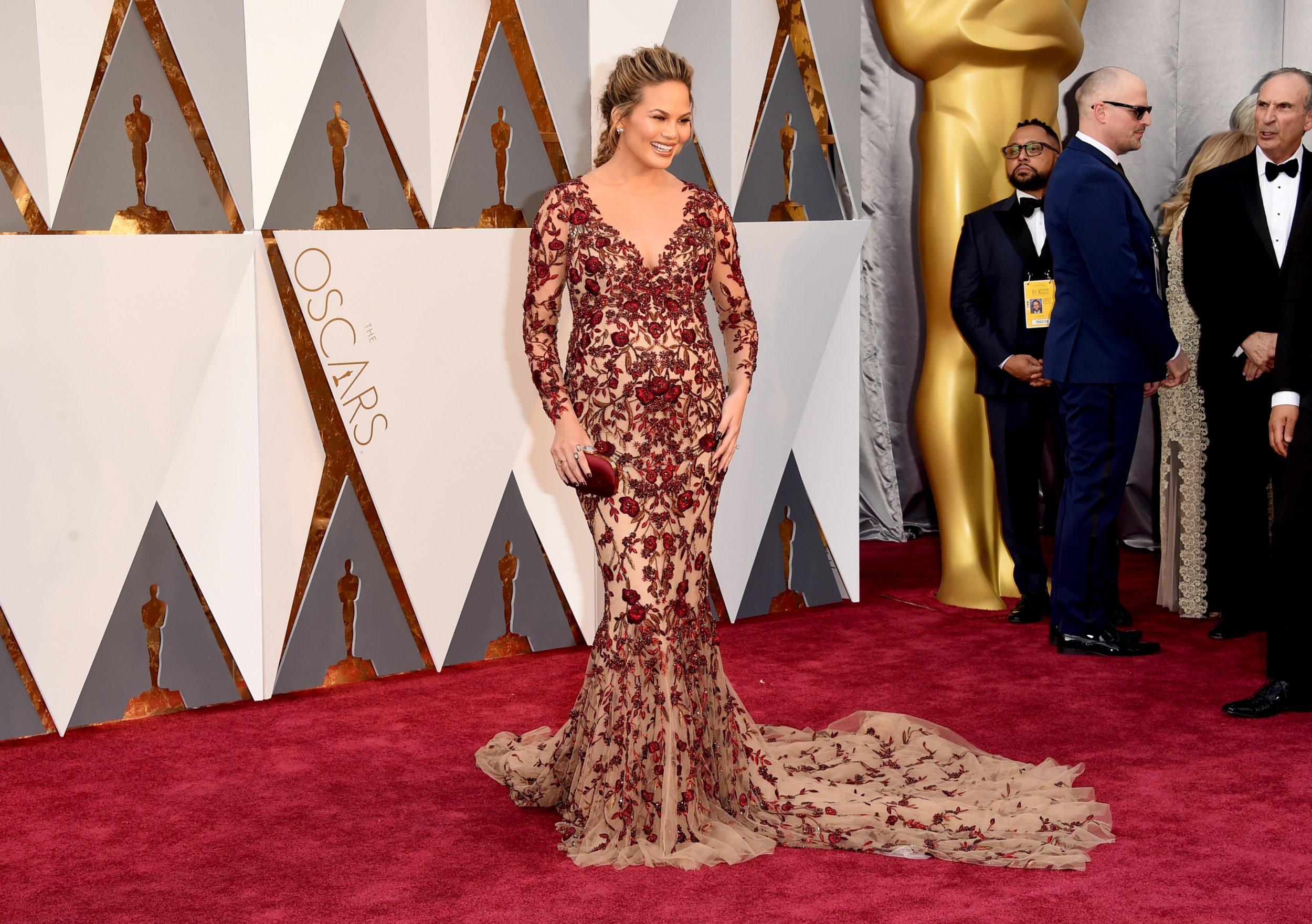 The Academy Awards tackled the recent #OscarsSoWhite diversity debate head-on on Sunday, but the inclusion of actress—and noted Republican—Stacey Dash in one of host Chris Rock's gags seemed to cause more confusion than laughter.
This odd moment was no better exemplified than by model Chrissy Teigen's immediate reaction to the Clueless star coming out on stage to wish everyone a "happy Black History Month." The scene was a play on Dash's recent comments to Fox News that she doesn't believe Black History Month should exist, because "we're all Americans."
Dash, 49, caused uproar in January when she called the diversity row surrounding this year's Oscars "ludicrous" and suggested that black people should stop segregating themselves—particularly taking aim at TV channel BET, which caters to black audiences.
"Either we want to have segregation or integration," she said. "If we don't want segregation, then we need to get rid of channels like BET and the BET Awards and the Image Awards, where you're only awarded if you're black. If it were the other way around, we would be up in arms. It's a double standard."
Fast forward a month to Sunday night's Oscars and it's no wonder why audience members including Teigen and R&B crooner The Weeknd seemed perplexed by the actress' brief appearance on stage.
Immediately, screengrabs and GIFs of Teigen's "cringe" face spread on Twitter, with many users saying the model echoed their sentiments exactly.
Joel Pavelski tweeted: "Chrissy Teigen was all of us reacting to Stacey Dash." Natalie Guevara added: " Chrissy Teigen has no poker face, I love her."
And if Teigen's illustrative reaction wasn't pointed enough, both she and husband John Legend clarified that, yes, she was indeed cringing at Stacey—not presenter Sarah Silverman, as some suggested.
"She was cringing from the Stacey Dash moment, not Sarah," Legend wrote.
Leave it to Teigen to go viral during awards season for a second year in a row.