Chrissy Teigen Struggled With How To Respond to Trump's Twitter Attack
How do you respond when the president of the United States calls you "filthy" to millions of people on Twitter? This is the dilemma Chrissy Teigen faced when President Trump attacked Teigen and her husband John Legend Sunday night on Twitter.
"My heart stopped because at that moment you know that you're about to get just the wildest group of people ever," Teigen told Ellen DeGeneres during an appearance on Ellen Wednesday. Teigen went on to explain how both she and Legend struggled to respond to the Twitter attack, trying to find the balance between anger and funny. But she did consent there is some truth to the president's criticism.
"He [Trump] just went in — he called John a 'boring musician' and his 'filthy-mouthed wife," she said. "Which, those two things are true, John is boring, I do have a filthy mouth."
Because Trump blocked Teigen on Twitter, she couldn't directly address the president by tagging him, so instead, she shared a tweet using her own way of addressing the president.
"We can't show those words," DeGeneres said, looking at the tweet Teigen shared Sunday.
"Can I say those words?" Teigen asks. "I said, 'LOL what a p*ssy *ss b*tch president,'" to thunderous applause from the audience.
"We got hashtag p*ssy a** b*tch president, or president p*ssy *ss b*tch was trending," Teigen went on to say. "But they couldn't really show that it was trending." The hashtag eventually got shortened to #PAB.
Teigen has been a frequent critic of the president, but she told DeGeneres that lately she had been doing well online.
"I've been on such good behavior, I really think before I tweet lately," Teigen said. "I don't want to offend people for a joke."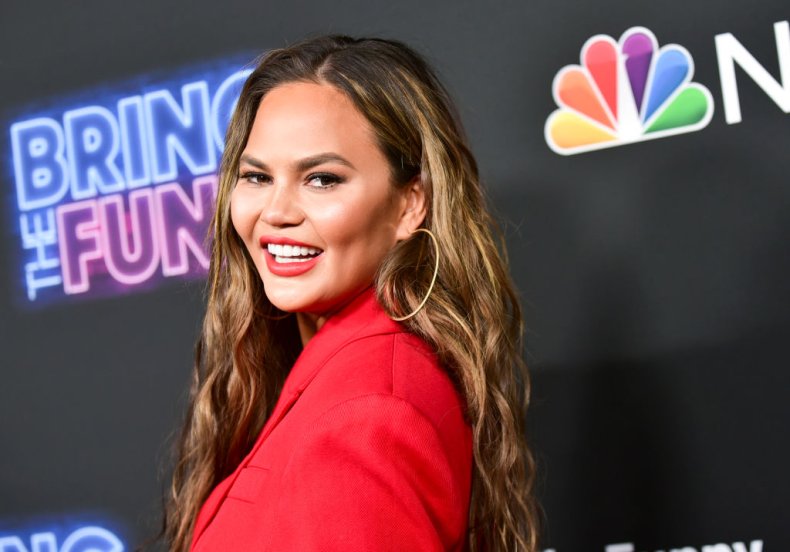 Teigen said that she's tried of late to stay calm about the president's "rants," which often come "late at night." Instead of focusing on the anger, she credited Twitter for creating a community of people who allow her to just laugh about the whole incident.
"You're just gonna let that go, right?" DeGeneres asked, referring to Teigen responding to Trump and his Twitter rants.
"Yeah, maybe," Teigen responded, coyly. "Did he say something else?"
The Twitter drama started when President Trump called out the famous couple for not working with the administration when the First Step Act was signed into law last year, a bipartisan piece of legislation which reduced mandatory minimum sentences and has benefited thousands of inmates. Trump also went after CNN commentator Van Jones and NBC's Lester Holt in the Twitter rant.
Legend responded to the president's tweet, criticizing how Trump uses his time as president and then pleaded for Melania Trump to praise her husband because he's looking for "somebody-ANYBODY" to praise him.
Kanye West and Kim Kardashian-West, who have been seen socially with Teigen and Legend, were early (and vocal) supporters of Trump's endorsement of the First Step Act, lobbying the president to sign the legislation.