Chrissy Teigen Critics Celebrate After She Was Relentlessly Bullied off Twitter
Chrissy Teigen announced she is leaving Twitter in a move that has divided her fans and critics.
The model and television personality became ubiquitous with the microblogging site over the last decade, renowned for her witty comebacks and warm rapport with her millions of followers.
However, this decade of social media dominance also had its ugly side, with the 35-year-old facing endless scrutiny for every little move amid attacks from QAnon on one hand and backlash for flaunting her wealth from others.
"Hey. For over 10 years, you guys have been my world," Teigen began in a thread posted Wednesday night. "I honestly owe so much to this world we have created here. I truly consider so many of you my actual friends.
"But it's time for me to say goodbye," she continued. "This no longer serves me as positively as it serves me negatively, and I think that's the right time to call something.
"My life goal is to make people happy. The pain I feel when I don't is too much for me. I've always been portrayed as the strong clap back girl but I'm just not."
She added: "My desire to be liked and fear of pissing people off has made me somebody you didn't sign up for, and a different human than I started out here as! Live well, tweeters. Please know all I ever cared about was you!!!
"I encourage you to know and never forget that your words matter," she continued. "No matter what you see, what that person portrays, or your intention. For years I have taken so many small, 2-follower count punches that at this point, I am honestly deeply bruised.
"I have made my mistakes, throughout years and in front of hundreds of thousands, and been held accountable for them. I've learned an incredible amount here. God I have said f***** up s*** and killed myself over it as much as you killed me. But one thing I haven't learned is how to block out the negativity."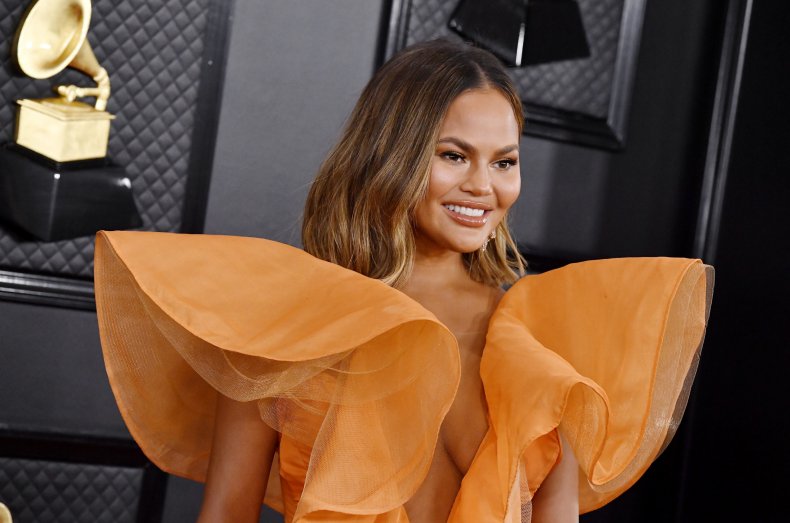 She ended her thread with: "I'm just a sensitive s***, okay!? I don't wanna be this way! I just am! But I love you guys and I cherish our time together, I truly do. I also hate you."
The last Twitter controversy Teigen was embroiled in seemed to prompt this decision, as the star argued with followers over her recent collaboration with Kris Jenner for a cleaning product brand.
Her exit comes as a blow to Twitter who have struggled to curb bullying and harassment on the platform for years.
Newsweek has reached out to Twitter for comment on Teigen's departure and what that means for the company's approach to handling the harassment often leveled at many high-profile users.
The attacks against Teigen reached insufferable levels in October last year after she suffered a miscarriage and was vehemently attacked for posting photos of her experience.
Moreover, another controversy occurred in February when the cookbook author tweeted about accidentally ordering a £13,000 bottle of wine in a restaurant and alienated many of her followers, particularly during pandemic times when so many are out of work.
While many are expressing outrage that a vivacious and entertaining personality has left the site, many are also celebrating.
"Chrissy Teigen is quitting Twitter? We did it America. We f****** did it!!!" reads one tweet with more than 5,000 likes.
"chrissy teigen is deleting her twitter account," reads another, along with a meme that reads: "I'll drink to that."
Another viral tweet, with almost 40,000 likes at the time of publishing reads: "chrissy teigen quit twitter because everyone kept calling her rich lol."
While another person tweeted: "lol Chrissy Teigen deleted her account, proof that you can and should make fun of rich people who post cringe daily."