Chrissy Teigen Knows Who Bit Beyoncé, but She's Not Telling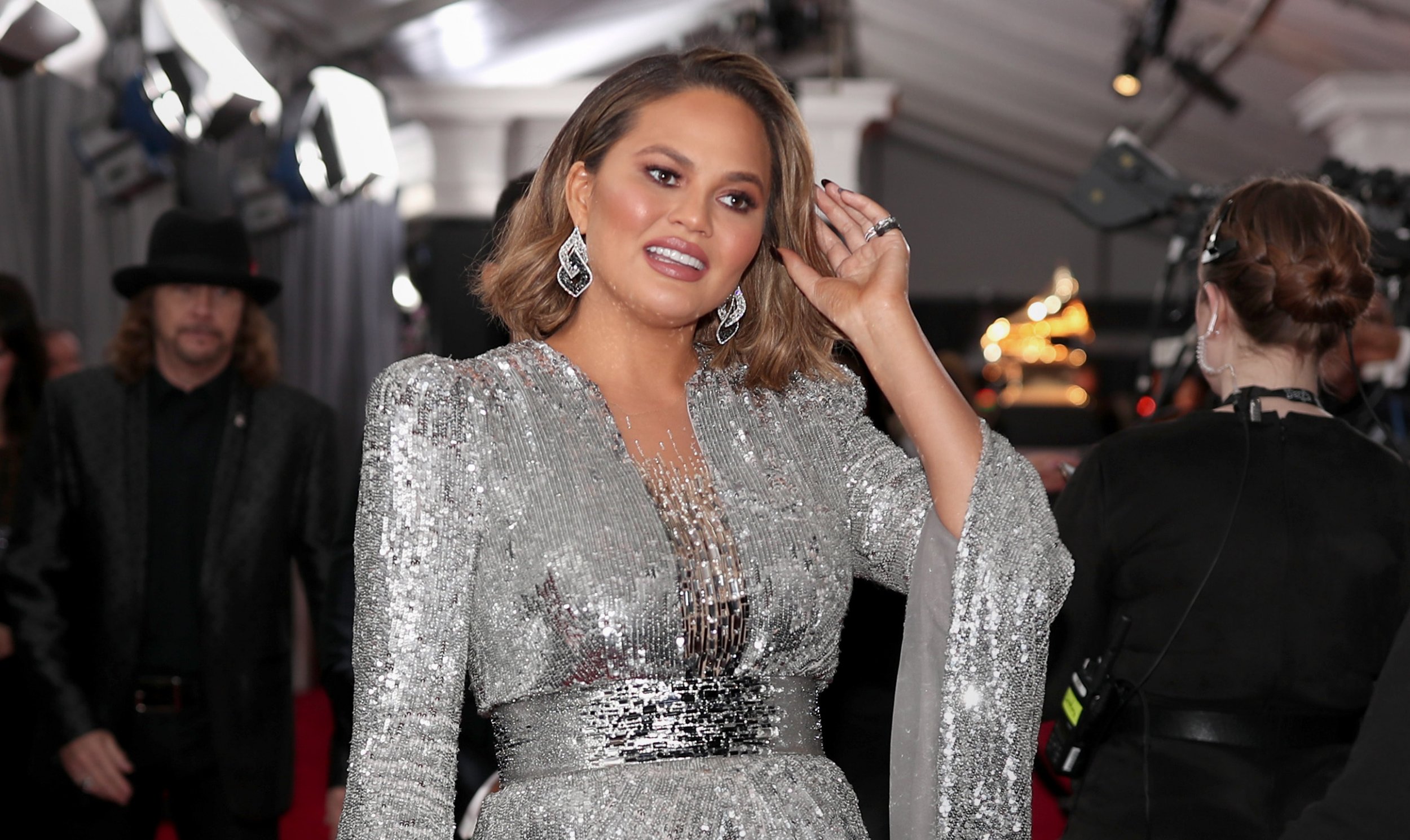 Chrissy Teigen claims she knows the celebrity who bit Beyoncé in the face—but the 32-year-old model isn't giving up the name, no matter how much the internet begs.
For those who missed the fun yesterday, a little background: On Monday, GQ's Caity Weaver published a profile on comedian Tiffany Haddish. While there were many quotable gems in the piece, Twitter's attention was drawn to a particularly intriguing story Haddish recounted—that time in December when Haddish was at a party with Beyoncé, and a particularly messy party guest (a Hollywood actress) bit the pop star on the face.
Haddish recalled, "Beyoncé's at the bar, so I said to Beyoncé, 'Did she really bite you?' She was like, 'Yeah.' I was like, 'She gonna get her ass beat tonight.' She was like, 'Tiffany, no. Don't do that. That bitch is on drugs. She not even drunk. The bitch is on drugs. She not like that all the time. Just chill.'"
Haddish declined to name the actress, and a representative for Beyoncé told GQ she "absolutely cannot comment on this." Cue the internet's frantic search to figure exactly who "this bitch" who bit Beyoncé was. And Teigen, who has never been one to pass up a Twitter moment, joined in.
First, the model thought she had a pretty solid theory as to who the biter was—someone Teigen deemed "the worst."
Then someone apparently filled Teigen in (the privileges of the Hollywood elite), and it turned out the real biter was someone Teigen "never would have guessed."
That teasing was too much for the internet to handle. Hundreds started tweeting at Teigen, begging her to share what she knew—or at least give us another hint.
But Teigen stood her ground and even defended the unnamed actress who allegedly made such a social faux pas. The model couldn't resist teasing fans a little more before she let it drop, though. In a Twitter video, she said, "I am headed to the Today show to talk about who bit Beyoncé. I'm just kidding."
Even without Teigen's intel, there are several theories out there on the identity of the Beyoncé biter. Vulture writer Hunter Harris and BuzzFeed writer Sylvia Obell launched investigations. Names ranged from Jennifer Lawrence (who, as Harris points out, was not in the same city as the party in question—an afterparty after Jay Z's concert in Inglewood, California) to Nappily Ever After's Sanaa Lathan.
Many seem to agree that Lathan is a prime suspect, considering the Netflix star was reportedly at the concert with rapper French Montana. However, in a tweet on Monday, Lathan denied she was the biter. "Under no circumstances did I bite Beyonce and if I did it would've been a love bite," she wrote.
So what is the truth? Unless someone bribes Teigen with pizza, we may never know.
Chrissy Teigen Knows Who Bit Beyoncé, but She's Not Telling | Culture