Christian Bale Is in Talks to Play His Scariest Role Since 'American Psycho'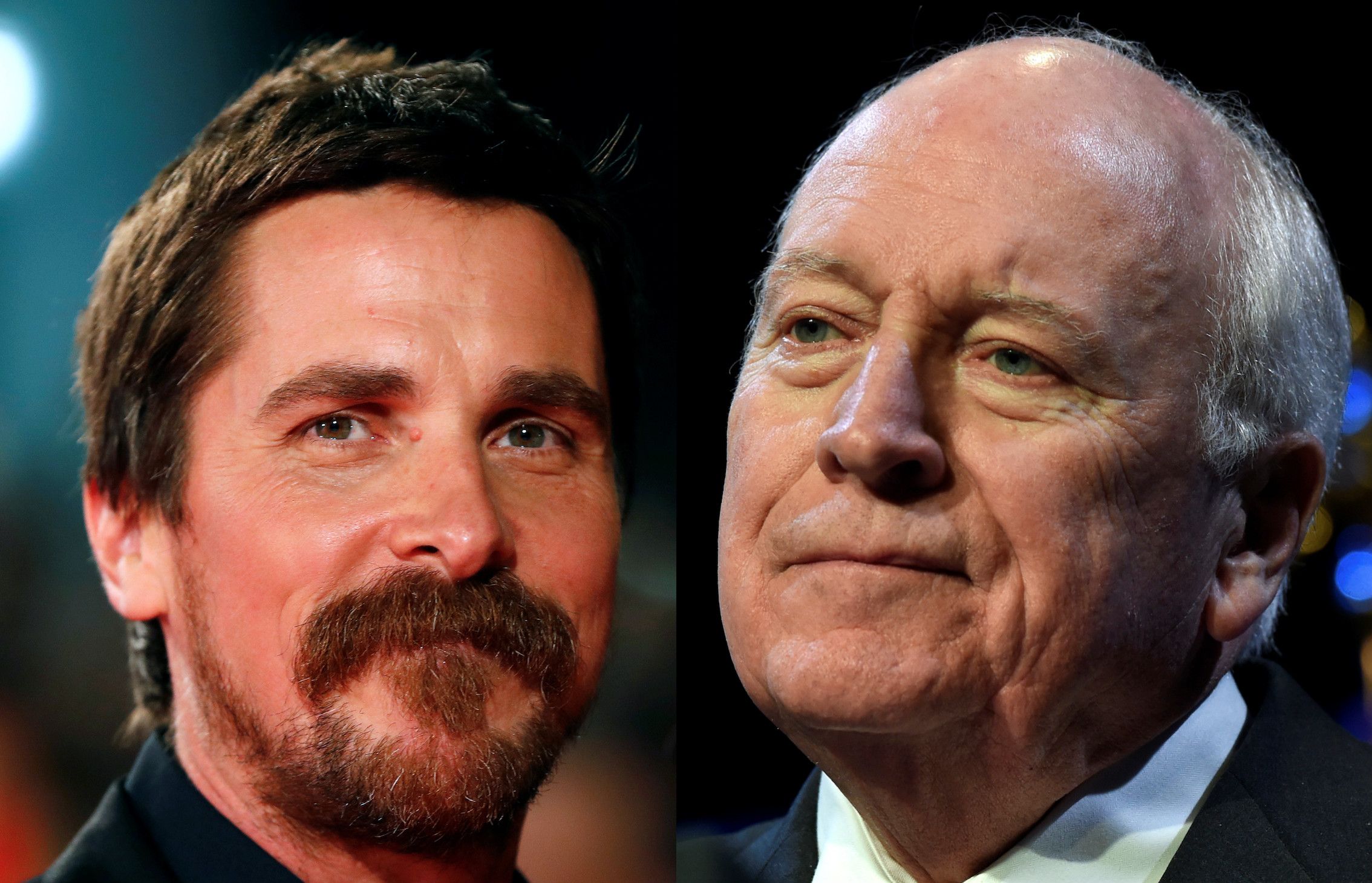 Christian Bale may have finally found a character that will make viewers cringe more than Patrick Bateman, the serial killer in American Psycho, did. Variety has reported that the Oscar-winner is in talks to star in a Dick Cheney biopic that Paramount and Plan B Entertainment (Brad Pitt's production company, which just won an Oscar for Moonlight) hope to start shooting this fall. Bale's The Big Short co-star Steve Carrell will play Donald Rumsfeld, and his American Hustle co-star Amy Adams is set to portray Lynn Cheney.
And yes, this is a real thing that will probably happen.
News of a Cheney biopic first came to light last November when Big Short director Adam McKay struck a production deal with Paramount and Plan B. Shortly after winning the Academy Award for best adapted screenplay in 2016, McKay had reportedly begun working on a script about the man who was arguably the most powerful vice president in American history.
"I've always found Cheney fascinating," he told Deadline in November. "Questions of what drove him, what his beliefs were, but once we started digging, I was astounded at how much he had shaped modern America's place in the world and how shocking the methods were by which he gained his power."
Related: A new film on Niebuhr, said to be Comey's Twitter alias
Though they may not look alike, Bale is quite possibly the only actor on the planet capable of morphing into the old man who epitomizes the word crotchety. Bale lost over 60 pounds to play crackhead Dicky Eklund in The Fighter and gained over 40 pounds to play con man Irving Rosenfeld in American Hustle, so we know he's capable of whatever physical transformation would be necessary. He's also a Method actor, which is probably the only way anyone stands a chance of inhabiting the mind of an elderly war-mongerer who once shot his friend in the face with a shotgun.
Let it be said, though: If Bale falls through, there's always Darrell Hammond.
As callous and evil as Cheney is perceived to be, we can assume that the biopic will "humanize" the former VP and that Bale will try to make us feel sympathy for Cheney with his performance.
Some liberals may have felt a very dull sympathy pang of this toward the end of 2015, when Cheney criticized Donald Trump's proposed Muslim ban for going "against everything we stand for and believe in." Then again, last December Cheney endorsed Rex Tillerson for secretary of state, and Tillerson's brief tenure in the position has been controversial, to say the least. (On Wednesday, Tillerson released a bizarre statement about North Korea, saying that though the nation had launched "yet another" ballistic missile, the "United States has spoken enough about North Korea" and had "no further comment.")
But maybe, somehow, in some way we cannot currently fathom, understanding the humanity behind Dick Cheney's evil genius could be just what the country needs right now. Because, honestly, now that the Trump era has commenced, we've weirdly (just a little bit) started to appreciate some aspects of George W. Bush—or at least we're nostalgic about the fact that he could read. Who's to say Christian Bale couldn't turn the most loathsome political figure of the past 15 years into an actual human being who is, dare we say, relatable? Anything is possible in Trump's America, after all.
Speaking of George W. Bush: There's no word on who would play him in the Cheney biopic. McKay does have a long history with an actor who knows a thing or two about Dubya, though: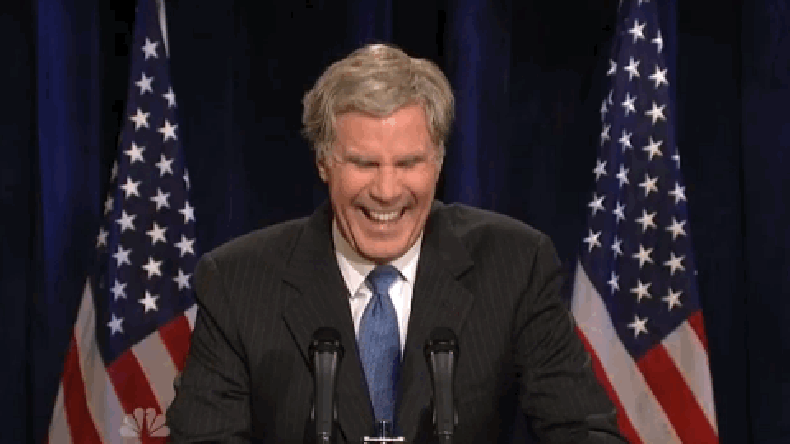 Please, film gods, let this happen.
Read more from Newsweek.com:
- John Oliver on why we need marijuana reform now
- I went to a Teletubbies party, and it was pretty nuts
- 'Moonlight' magic in Miami