Christian Bale, 'Dr. Who' and every other reference in the 'Gilmore Girls' reunion, explained (Part 4)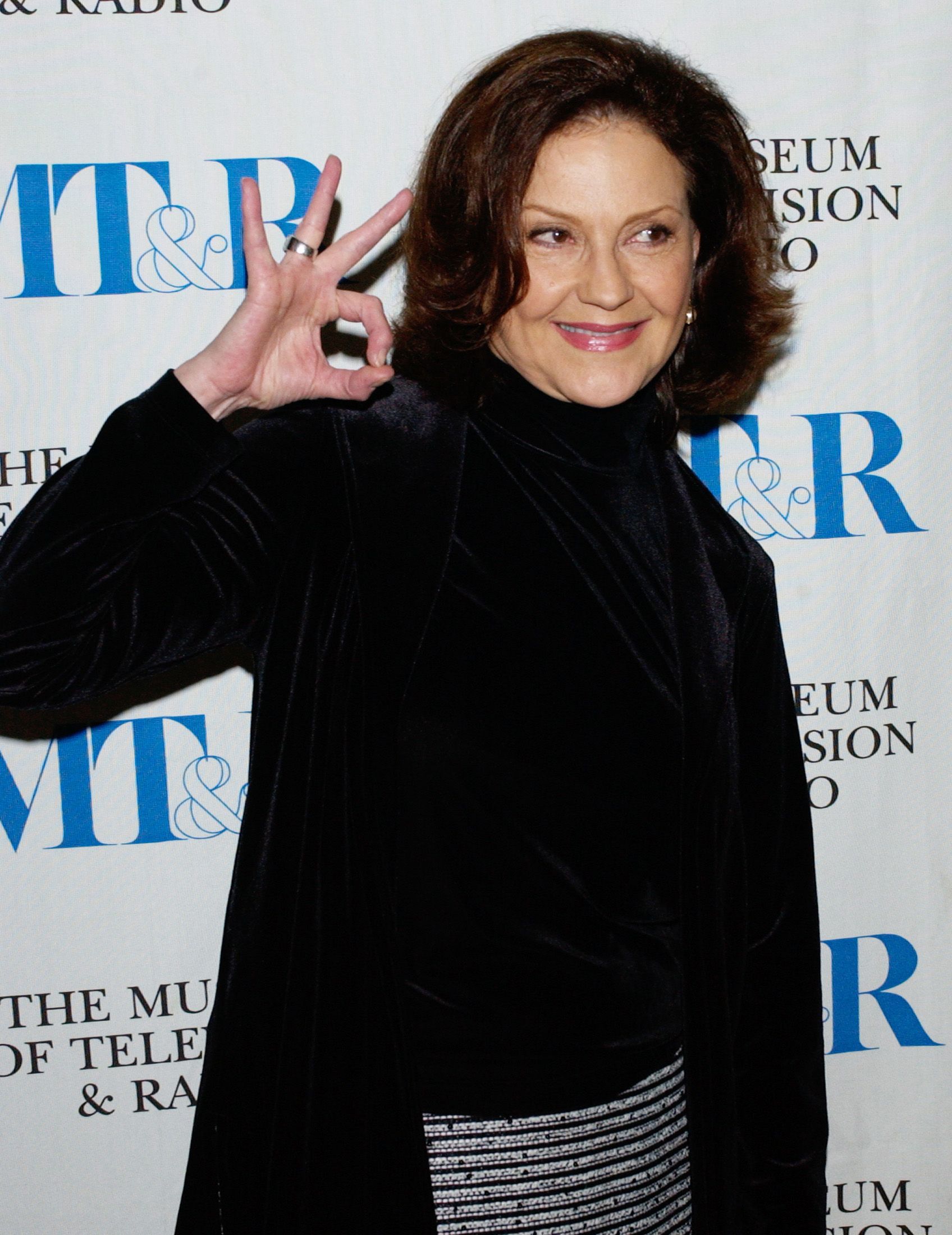 Eight best picture mentions. George and Rosemary Clooney. Tori and Candy Spelling. Nancy and Barbara—but not Frank—Sinatra. Emerson, Wharton and Longfellow (but not Emerson, Lake and Palmer). Aaron Sorkin and Michael Bay. Jerry Orbach and Jerry Maguire. Christian Borle and Christian Bale. The Jungle Book and "Welcome to the Jungle." Gilmore Girls, A Year in the Life, covered as many miles of the pop culture trail as Cheryl Strayed did the Pacific Crest Trail.
What did we learn, other than that residents of a Brigadoon-like New England town can be uncommonly erudite while making poor life choices? We learned that almost any hurdle can be overcome if there's coffee and you have access to Emily Gilmore's checkbook. That you can survive an entire year, with frequent trips to London, off one "Talk of the Town" piece in The New Yorker. That there really is a circle of life, as Logan is destined to become Christopher, Jess is destined to become Luke, and Rory is destined to be her mom. "Welcome back, Rory," they said. "I'm not back," she protested. Yes you are.
Here is the fourth and final installment of our viewers' companion to all the pop culture references in the Gilmore Girls revival, corresponding to Episode Four, Fall. (And here are the guides to Episode One, Episode Two and Episode Three.)
Episode Four, Fall
"Just like Reese" (Hikers)
On the trailhead in California, some Wild hikers are "book" while others are "movie," the latter a reference to the 2014 Oscar-nominated film starring Reese Witherspoon. At one point, the jaundiced park ranger warns the female backpackers that the harsh weather forecast does not bode well for boot-throwing.
"Hey, guys, you don't need to lock every lock when you're in here. This isn't an Italian social club" (Rory Gilmore)
A nod to Goodfellas or Donnie Brasco or just about any mob film (or TV show).
"Lucy Ricardo stumbling out next?" (Jess Mariano)
As Luke stumbles out of the storage room of his diner covered in flour, his nephew wonders if the star of I Love Lucy, who was often portrayed as ill-equipped anywhere food was being prepared, will soon follow.
"Now they linger for hours catching up on episodes of Dr. Who" (Luke Danes)
A nod to the British sci-fi cult favorite show that has been in production since 1963 and a swipe at binge-streamers.
"When are we gonna get a Starbucks?" (Disgruntled laptopper)
After yet another customer at Luke's orders "just a coffee," Jess pulls out the router, tosses it to Luke and beckons, "Merry Christmas!" As the squatters depart the diner, one makes this lament, and yes, there are no visible franchises in Stars Hollow.
"I almost did Eat, Pray, Love, but my miles were blacked out" (Hiker)
A nod to the 2006 best-selling memoir of self-discovery while traveling that, like Wild, was also written by a female author (Elizabeth Gilbert).
"By the pricking of my thumbs, something wicked this way comes" (Unicyclist)
A quote from Shakespeare's Macbeth (Act 4, Scene 1, as uttered by the second witch) and a warning that we are about to receive a visit from the Life and Death Brigade, everyone's least favorite cabal of entitled Ivy League brats.
"Tell me, girl, are you Yentl?" (L&D Brigader)
A nod to a character from the eponymous 1983 film starring Barbra Streisand, in which a young girl passes herself off as a young man in order to receive instruction in Talmudic law.
A Little Help From My Friends
A nocturnal escapade set to the Beatles classic, but using the Jim Sturgess cover of the song from the 2007 film Across the Universe. That film, like this montage, featured pretentious steampunk Ivy League types driving golf balls from rooftops. It would have been a highly influential film for a group of soon-to-be Yale grads in the spring of 2007.
"Another La Dolce Vita"(L&D Brigader)
As the group watches Kirk's second short film in the town square, condescending banter breaks out. To the above quip, Rory replies, "I hear they're remaking it with Gosling," to which someone else counters, "First Arthur, now this. They never learn."
These trust fund lads were insufferable enough as undergrads, but now their jaunty banter is just a mask—a gorilla mask, perhaps?—for their terror at having to take their places at the adults' table. They may want to try bowling night with the Thirtysomething Club.
"My dad only bought it because Martha Stewart wanted it" (Logan Huntzberger)
A nod to the wealthiest self-made woman in Connecticut, or so we imagine.
"From now on it's all Rosemary Clooney all the time" (Colin)
After Logan's friend purchases the tango club speakeasy (it's literally located underground), he announces that only songs by the '50s siren, George's aunt, will be played there. Colin punctuates the gesture by declaring, "Money is great!" The tune played here, "Botch-a-Me," rose to No. 2 on the Billboard charts in 1952.
"Could this place be any more British? I bet you they have Hugh Grant stuffed in the closet" (Colin)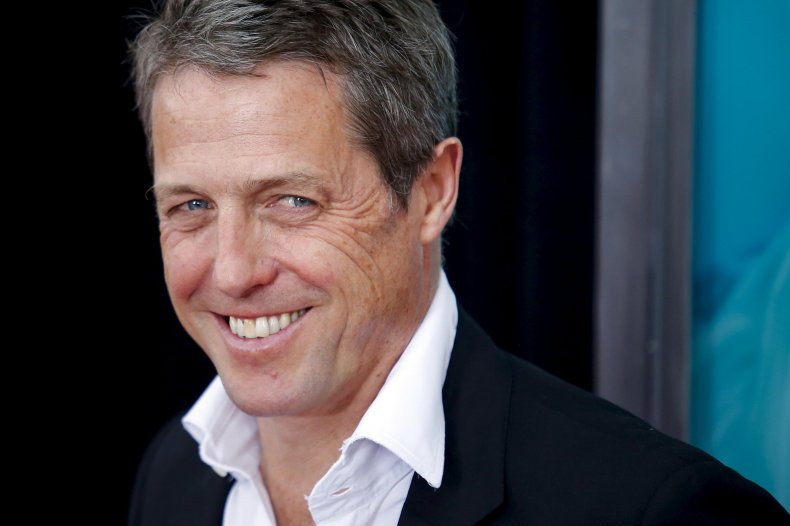 For years, particularly in the '90s, Hugh Grant was the British Tom Hanks. If you're keeping score, we've now had Lou Grant (Episode 3) and Hugh Grant references.
"I know there's a picture of Mr. Bean around here somewhere" (Colin)
Yet another reference to an iconic British character. Unlike the Stars Hollow: The Musical detour from Episode 3, the Life and Death Brigade tangent outlasted its welcome quickly. But then that was the point.
The Wizard of Oz Goodbye (Rory)
Rory bids Robert, Colin and Finn adieu in much the same way Dorothy said her farewells to the Tin Man, the Cowardly Lion and the Scarecrow. Robert: "Now I know that I have a heart, cuz it's breaking." Rory to Finn: "You know, I think I'll miss you most of all." Does this make Logan the Wizard or the Wicked Witch of the West?
"You Took Me on My Own Mr. Toad's Wild Ride" (Rory)
From Walt Disney's The Adventures of Ichabod and Mr. Toad (1949). The ride at Disneyland is one of the few remaining attractions that was there on the day the park opened in 1955.
Parenthood Reunion
Lauren Graham and Peter Krause played the Braverman siblings, Sarah and Adam, for six seasons on NBC's Parenthood. The show ran from 2010 to 2015. Apparently, the two actors got along, because Krause makes a cameo here as a park ranger who has grown weary of Wild disciples. "There is a high probability that any outdoor activity motivated by watching a movie," he warns, "is probably going to end in some sort of hospitalization. Just putting that out there."
"The minute I open this thing up, it's like The Hurt Locker. No one survives" (Lorelai)
Our hiking heroine compares her combustible backpack to an undetonated explosive, referencing the 2009 best picture Oscar winner. That's six best picture winners that have been referenced in the revival.
"We saw Grease and An Unmarried Woman" (Lorelai)
Lorelai finally provides Emily with a memorable story about her father, for which the matriarch had been waiting since Episode One. On a day Lorelai ditched school as a 13-year-old, her father found her at the mall, and together they attended two movies, both of which were released in 1978. The former was an adaptation of a '50s high school musical starring John Travolta and Olivia Newton-John, the latter a dramedy about a newly divorced single New Yorker starring Jill Clayburgh. (Neither won best picture, though An Unmarried Woman was nominated.)
"Carol, the thru-hiker, looked a little bit like Christian Bale in The Machinist" (Lorelai)
A one-word description of Bale in that 2004 film: emaciated. Bale lost 65 pounds, dropping from 185 to 120 pounds for his role.
"Oh, c'mon, Ian Schrager as a reference?" (Michel Gerard)
New York hotelier whose name is synonymous with the boutique hotel revolution, Schrager was also a co-founder of Studio 54 back in the '70s.
"Any skeletons in that closet of yours, drug problems, cheating scandals, playing Rolf in The Sound of Music one too many times?" (Michel)
As Michel treats his potential replacement at the Dragonfly Inn with unvarnished hostility during a job interview, he also drops yet another best picture reference. That's No. 7. The applicant puts out a hand to say goodbye, and Michel, not even bother to look up at him, sings disdainfully, "So long, farewell, auf wiedersehen, good night."
"Excuse me, ladies, nuns, sisters, is Whoopi Goldberg around anywhere?" (Lorelai)
A Sister Act reference. And our best picture total remains at seven.
"Katy Perry was sniffing around here earlier" (Nun)
Pop star who grew up in Santa Barbara. Why would she want a place in Stars Hollow, only one state over from Taylor Swift's Rhode Island getaway?
"Like the lyrics to "My Sharona" (Lorelai)
A 1979 garage-rock classic that pumped adrenaline into FM radio just as disco and New Wave threatened to suffocate it. The 1979 debut single by the Knack reached No. 1 on the Billboard charts and stayed there six weeks. You still have probably never met a girl named Sharona.
"But you won't like me anymore. I'll be your Candy Spelling" (Lorelai)
A reference to the estranged mom of Tori Spelling (See Episode 3, Summer).
"I'll let you pick: Priscilla, Queen of the Desert or desnudas" (Lorelai)
The choice concerns bridesmaid dresses for Luke and Lorelai's upcoming nuptials. Lorelai suggests either something inspired by a 1994 Australian film about drag queens romping around the Outback, or by a trend in which Spanish women parade topless, adorned only in body paint, as they scavenge for tourist tips in Times Square.
"Actually, my momma named me after Bewitched" (Serena)
A Daughters of the American Revolution hopeful confides to the panel that her given name, Serena, was inspired by a late-'60s sitcom that starred Elizabeth Montgomery. Serena was Samantha Stephens's raven-haired cousin, a bit of a hippie. Montgomery played both characters.
"And maybe you can wait him out. Like Barbara Sinatra, she just waited him out" (Emily Gilmore)
In perhaps the best rant anyone delivers in the revival, Emily gives a buxom, blond trophy wife some marital advice. Barbara Sinatra was Frank's fourth and final bride. They were married 22 years until his death in 1998.
"It's in its underwear, blasting Bob Seger" (Lorelai)
A comparison between Luke's Diner not missing its proprietor and Joel Goodsen (Tom Cruise in his breakout rule) not missing his parents who went on a trip in the 1983 teen comedy Risky Business.
Eli Wallach, Elia Kazan and Baby Doll (Miss Celene)
For her wedding gown fitting, Lorelai has enlisted the help of an old Hollywood costume designer who discusses her erstwhile sensuality and how it played with the star and director, respectively, of this 1956 film. This is a scene that likely plays out often in Los Angeles, but rarely if ever in a town in central Connecticut.
"Last name Sutherland, first name Kiefer"(Luke Danes)
For some reason, Luke mentions that he and agent Jack Bauer are old friends, a plot device that goes nowhere.
"I'm five by five" (Rory)
Another nod to Buffy the Vampire Slayer, the closest show in terms of spirit to Gilmore Girls. In aviation, the term stands for "loud and clear," as in a radio transmission between a pilot and the control tower. In the Buffyverse, it basically means "I'm all good."
"I bought this suit in every color of Beats by Dre and I'm out" (Christopher Hayden)
In the final 40 minutes of the six-hour revival, Rory's dad and Lorelai's ex finally makes his entrance. He was never anyone's favorite character, but he did age the best. By the way, Beats by Dre are headphones and wireless listening devices that come in dozens of different hues.
"Kinda cold-cocked me there, Mr. Bernstein" (Christopher)
A nod to Pulitzer Prize-winning former Washington Post reporter Carl Bernstein, who along with Bob Woodward was responsible for breaking the Watergate scandal.
"Show me the money!" (Emily)
The Gilmore matriarch utters the catchphrase moments before telling her daughter that she just watched Jerry Maguire. "It was on Starz last night, and it's delightful." That's two Tom Cruise films referenced in this episode.
"There's a picture of you in the attic that Dorian Gray is consulting copyright lawyers about" (Lorelai)
A reference to Oscar Wilde's 1890 novel about a man who never seems to age, while the portrait of him does.
"I just upped and pulled a Bugsy Siegel and made them an offer they couldn't refuse" (Emily)
As Lorelai counters after this remark, her mother just mixed her mobster metaphors. Bugsy Siegel was a real-life Jewish-American gangster credited with playing a key role in developing the Las Vegas Strip. "Make them an offer they can't refuse" is the Corleone M.O., from The Godfather. The character of Moe Greene in that film is loosely based on Siegel.
"Now I've got my eye on the house next door. I'd like to buy it and get those Blackstone pricks out" (Emily)
Blackstone is a multinational, private equity, investment banking, asset management corporation—you know, one of those companies where men and women still wear suits and make lots of money.
"Hey, what was the exact moment you became a Mamet play?" (Lorelai)
With Emily tossing around foul language ("vagina house" and "Blackstone pricks") while discussing ruthless real estate acquisitions, it was only a matter of time before her daughter drew the parallel between her and Glengarry Glen Ross by David Mamet.
"Well, well, of all the gin joints in all the world" (Rory)
Upon bumping into old flame Dean at Doose's Market, Rory cribs a line from Rick (Humphrey Bogart) in Casablanca. That's our eighth best picture winner (1943).
"She's living with a guy named Wolfgang— Van Halen?" (Dean Forester and Rory)
The current bassist for Van Halen is also the son of lead guitarist Eddie Van Halen and actress Valerie Bertinelli. Drummer Alex Van Halen is his uncle.
Lord of the Rings, Sméagol (Rory)
A second reference to the trilogy (See: Episode 1, Winter) but a first to the memorable character with the wrecked voice and poisoned mind.
Little House in the Big Woods (Sookie St. James)
The first in a series of autobiographical books, written by Laura Ingalls Wilder and published in 1932, that would later be used as the basis for a hit TV show from the '70s, Little House on the Prairie.
"Welcome to the Jungle" (Sookie)
Monster 1987 hit by the star-crossed heavy-metal outfit Guns N' Roses.
"Cogburn, our rooster" (Sookie)
Rooster Cogburn was a character played by John Wayne in the 1969 Western True Grit. The Duke reprised the role six years later for a film titled Rooster Cogburn.
"There are moments when I'm watching people eat dirt and I think...Jonestown (Sookie)
A nod to the South American commune, overseen by American expat Jim Jones, where more than 900 members either took their own lives or were killed in 1978. It was not a vegetable cult.
"One note: Get rid of the 'The.' Gilmore Girls. It's cleaner" (Lorelai)
That's right, the show just referenced itself. The camera even lingered on the cover page of Rory's manuscript to illustrate the point.
"Where's Right Said Fred when you need 'em?" (Jess)
An allusion to a two-man group that was a one-hit wonder with "I'm Too Sexy" in 1991.
"Rande Gerber-hot" (Jess)
A nod to the handsome husband of Cindy Crawford who was alluded to in the previous episode by Michel as one of George Clooney's tequila-swilling buddies.
"Relax" (Lorelai)
Lorelai's proposed wedding day flash mob will dance to this Frankie Goes to Hollywood hit from 1984.
"Hey Nineteen" (Luke)
Luke also claims to have prepared a nuptials flash mob, but they will be slow dancing to this 1980 Steely Dan tune. Lorelai contends that Steely Dan is "old, boring man" music. "What does your flash mob do? Jump out, lose their hair, complain about their backs and doze off?"
"Karma Chameleon" (Lorelai)
Lorelai tells Rory that she has staged a coup of Luke's flash mob and has them dancing to this light and fluffy Culture Club tune from 1983.
"Reflecting Light"
The song that plays during the wedding montage is from 2004, by Sam Phillips. A successful musician in her own right, Phillips previously composed music for Gilmore Girls and even appeared as a performer in Season 6.
Pee Wee Herman, Edward Scissorhands and Jerry Orbach (Lorelai and Rory)
In the final scene, which takes place in the same spot as the first scene (mirroring the original series), mother and daughter review the men Rory once considered eligible bachelors: a strange man in a white suit, a strange man with blades for fingers and an actor who played a gruff but lovable homicide detective on Law & Order.
Rory will wed none of them, of course. If we had to guess, if there's ever another Gilmore Girls reunion, our money is on the last of her former boyfriends who appeared in the episode. The one who suggested that she write the book that has become her destiny. The one who'll help her raise her child, even though it will not be his. Like mother, like daughter.
Read more from Newsweek.com:
- Why 'Gilmore Girls: A Year in the Life' will be bingeworthy
- Reserve Thanksgiving weekend for 'Gilmore Girls: A Year in the Life'
- Netflix releases first 'Gilmore Girls: A Year in the Life' trailer, and it's gloriously nostalgic