Who Is Christian Carino, Lady Gaga's New Fiancé?
For the second time in three years, Lady Gaga is engaged, but she's not back together with her ex-fiancé Taylor Kinney. The 31-year-old pop star secretly accepted a proposal from Christian Carino over the summer, according to a report from Us Weekly. So now the question on fans' minds is: Who?
Carino, 48, is a talent agent at Creative Artists Agency in the greater Los Angeles area, which represents Lady Gaga, according to the company website. Carino's clients also include Justin Bieber, Johnny Depp, Christina Aguilera, Britney Spears, Miley Cyrus, Jennifer Lopez, Reese Witherspoon and Bruno Mars.
Carino and Gaga were revealed to be dating back in February, after Carino was photographed kissing Gaga on the cheek before she performed at the Super Bowl LI halftime show in Houston, Texas.
Since then, the two have kept their relationship relatively private—so private, in fact, that it seems no one knew they were engaged for months. However, they have been spotted out together a few times, including at the Grammys After Party in February.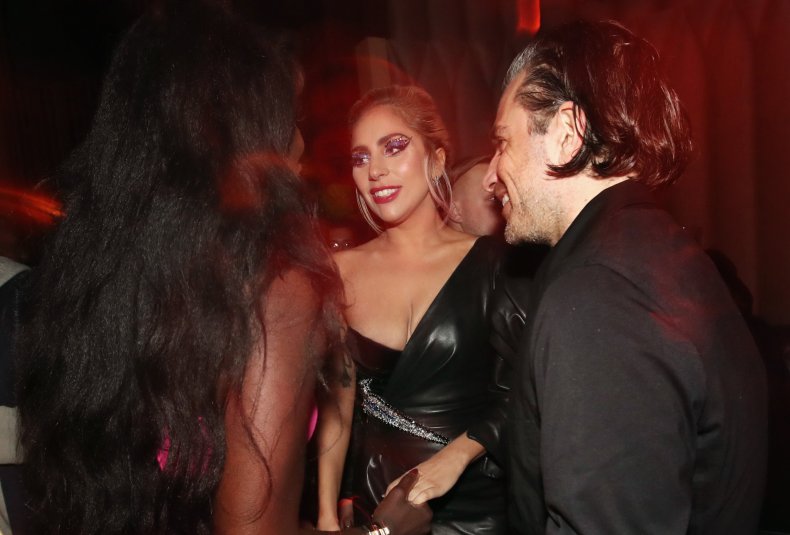 Before Gaga, Carino was rumored to be dating The Walking Dead actress Lauren Cohan (who plays Maggie Green), whom he also represents as a talent agent. Though neither of them ever confirmed a relationship or breakup, Carino and Cohan were seen out in public together in November 2016. Carino is also close friends with fashion designer Tommy Hilfiger.
Gaga had been with her previous boyfriend, Taylor Kinney, for five years before ending things in July 2016, calling off a yearlong engagement. Gaga opened up about the breakup in her recent documentary, Five Foot Two. In the film she said, through tears: "I did a movie and lost Taylor. It's like a turnover. This is the third time I've had my heart broken like this." (She was referring to her upcoming role in Bradley Cooper's film A Star Is Born.) Many fans also suspect the toned-down, emotionally raw songs on her most recent album, Joanne, speak to her heartbreak from ending the relationship (like her hit single "Million Reasons").
Hopefully, fans will be happy to hear Gaga has moved on and found love. An anonymous source told Us Weekly Carino and Gaga are not making immediate wedding plans, as the couple is waiting for Gaga to recover from her current health issues. The singer suffers from fibromyalgia, and in September postponed the European leg of her due to severe chronic pain.