Christian Conservatives Can't Find a Candidate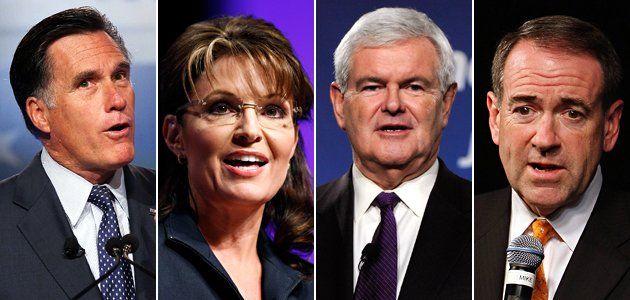 Surveying the crop of would-be Republican presidential contenders in 2012, some Christian leaders can't muster much enthusiasm.
"The supposed frontrunners have all got problems," says Richard Land, president of the Southern Baptist Convention's Ethics & Religious Liberty Commission and a prominent leader of the religious right. Mitt Romney? "He put 'Obamacare Light' in place in Massachusetts," says Land. "It's going to be awfully difficult for him to surmount that." Sarah Palin? "Her problem is her very high negatives. Evangelicals want somebody they like, but they also want somebody who can beat Barack Obama." Mike Huckabee? "The problem Mike's got is that he and Sarah Palin are appealing to the same base, and Sarah has stronger appeal to that base." And Newt Gingrich? "Two ex-wives is one ex-wife too many for most evangelicals."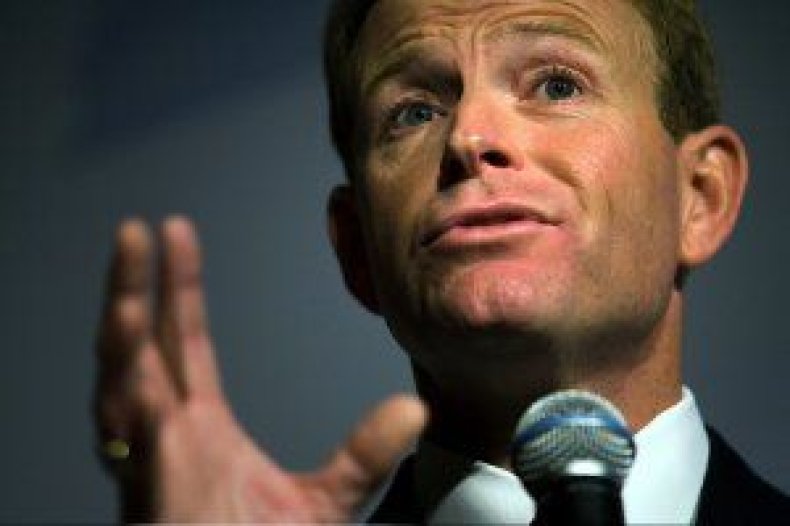 It's still very early, of course, but it's unclear if any of the names that keep coming up as GOP nominees for the White House could be ones that the Christian conservatives can get behind. And if anything, they have too many options, not too few; most of the potential candidates being discussed these days firmly back the religious right's agenda. But what many leaders of the movement want to avoid is a repeat of 2008, when they failed to unite behind a single candidate and ended up diluting their strength. "This time, I think there will be a concerted effort to make sure that doesn't happen again," says the Rev. Samuel Rodriguez, president of the National Hispanic Christian Leadership Conference. Midterm election surveys showed that Christian conservatives turned out more strongly this year than in 2006, comprising 32 percent of the electorate, according to a poll by the Faith and Freedom Coalition. Effectively channeled, that enthusiasm could prove potent in 2012.
The two potential contenders with the most grassroots support are Palin and Huckabee. Palin played a significant role in the recent midterm cycle, triggering surges of buzz and donations every time she tweeted her endorsement of a particular candidate (though her picks had mixed success). For his part, Huckabee, a former Baptist preacher, receives rapturous receptions at gatherings of the faithful, like the annual Values Voter Summit. Both have also benefited from their TV gigs—he with his talk show on Fox News Channel, and she with her regular appearances on the network, as well as her reality show on TLC. Yet, in addition to the drawbacks cited above, each has been criticized for running ineffectual, sometimes chaotic, organizations. Huckabee's 2008 campaign apparatus proved incapable of capitalizing on the wave of popular support he received. Though he won the Iowa caucuses, he failed to sustain that momentum and, two months later, withdrew.
By contrast, two other likely candidates—Romney and Gingrich—may be less popular, but they are known for their organizational muscle. Romney has set up an elaborate network of state and federal political-action committees. And Gingrich's Renewing American Leadership group has been especially aggressive in reaching out to Christian conservatives. Its chairman, Jim Garlow, is a pastor who played a crucial role in winning passage of California's Proposition 8, which outlawed gay marriage. Yet Romney and Gingrich have their own drawbacks, too. Not only did Romney, when he was Massachusetts governor, sign into law something that looks an awful lot like Obama's health-care reform (something most conservatives, social and fiscal, consider a government takeover of the medical system); he also continues to generate wariness among some right-wing Christians for his past support of abortion rights and for his Mormon faith. Meanwhile, Gingrich, though admired for his intellect, fails to arouse passion. He's "kind of the professor of the conservative movement," says Tony Perkins, president of the Family Research Council. "But I do not get a sense of a groundswell of support for him."
But, a lesser known batch of possible candidates might provide a better fit for Christian voters: Tim Pawlenty, the former governor of Minnesota and an evangelical; Rick Santorum, a former U.S. senator from Pennsylvania who's Catholic and a steadfast social conservative; Mike Pence, an Indiana congressman who won this year's straw poll at the Values Voter Summit; and John Thune, a U.S. senator from South Dakota who's evangelical and is considered a rising GOP star. All would likely sit well with the religious right, yet for now, they lack widespread name recognition. Another figure who's prompting speculation is Mississippi Gov. Haley Barbour, an establishment Republican who's won acclaim over the years for being a savvy and effective leader. But some Christians aren't so sure. "He's not real strong on social-conservative issues," says Mathew Staver, dean of the evangelical Liberty University School of Law. He's "too old guard ... I think he'll fall flat early."
In the runup to the 2008 election, the field was similarly congested. Worried that the Christian conservative vote would splinter, the Arlington Group—a somewhat secretive coalition of religious-right stalwarts, including Gary Bauer, James Dobson, and the late conservative thinker Paul Weyrich—tried to agree on one candidate before the nominating contests began. "But there was no consensus," says Steve Strang, CEO of Strang Communications, which publishes Charisma magazine. "They refused to get behind Huckabee early, and it created a lot of dissension." Despite Huckabee's grassroots appeal, they were likely worried about his ability to win. When the effort failed, individual religious leaders went their separate ways. Bauer endorsed John McCain, Dobson endorsed Huckabee, Weyrich endorsed Romney, and so on. The eventual GOP nominee, McCain, "failed miserably in outreach to the evangelical community," says Rodriguez. Obama wound up capturing significant chunks of the born-again vote, especially among its younger segments.
But religious leaders have a plan to prevent similar fragmentation this time around. "I think it will be a little different," says Staver. "We'll get behind a candidate earlier … and there will be less fracture." To help ensure that that's the case, Staver founded the Freedom Federation two years ago, bringing together some of the largest faith-based organizations in the country, including the Family Research Council and the Traditional Values Coalition. Consider it a more grassroots-oriented counterpart to the Arlington Group. It "will really help to bring evangelical leaders and policy leaders together to talk and vet [candidates]," says Staver, "as opposed to being isolated and making conflicting decisions."
Some Christian conservatives wonder whether that's wishful thinking, though. "The fragmentation has always been there," says Frank Wright, president of the National Religious Broadcasters, who argues that the Christian right is such a vast, varied community that it's unreasonable to expect it to speak with a single voice. "I think any effort to try to get evangelicals to rally behind one candidate is doomed from the start."
One factor that may help Christian conservatives decide who to get behind: fewer candidates will probably run in 2012 than did in 2008. "To win a nomination and then win a general election now apparently costs a half-billion to a billion dollars," says Mark DeMoss, a Romney supporter who leads the DeMoss Group, a public-relations firm that specializes in faith-based organizations. "The demand for money and for [organizational] structure will narrow the field awfully quickly." Perhaps that will help Christian right leaders come together behind a common pick. But keep one thing in mind, says Tom Minnery, senior vice president of CitizenLink, an affiliate of Focus on the Family: "Leaders don't elect a president the way the cardinals elect a pope. It's people from the grassroots casting ballots and giving money." And no matter whom the elites might urge them to support, they could very well choose otherwise.
Christian Conservatives Can't Find a Candidate | U.S.