Inside the Stunning Christian Dior Exhibit at London's Victoria & Albert Museum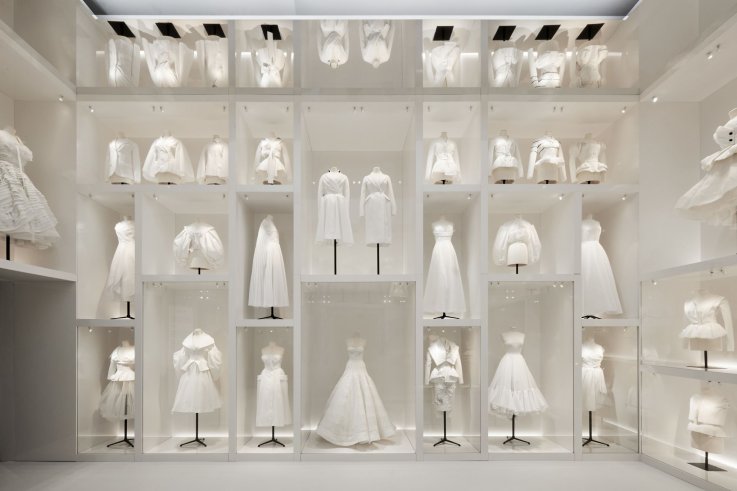 The Victoria & Albert Museum in London has put one of fashion's most indelible geniuses in the spotlight with a retrospective on Christian Dior spanning more than 70 years. "Christian Dior: Designer of Dreams" traces the history of Dior and the enduring elegance of his famed fashion house, with more than 200 couture gowns on view.
The exhibit, which opened February 2, expands upon "Christian Dior, Couturier du Reve," the 2018 exhibition at Paris' Musee des Arts Decoratifs, with more than twice the outfits and accessories. Spread across 11 sections—including the Atelier, Travel, the Garden and the Ballroom—it illustrates the brand's evolution as it passed from Dior's hands to successors like Yves Saint Laurent, John Galliano, Rafe Simons, and now Maria Grazia Chiuri.
Not surprising given the V&A's status as a chronicle of British culture, "Designer of Dreams" also explores Dior's relationship with the U.K. Fans of The Queen take note: Princess Margaret's 21st birthday dress is one of the pieces on view.
"Christian Dior: Designer of Dreams" is on view at the V&A through July 14.