Why Southern Christian Doctor Willie Parker Changed His Mind About Performing Abortions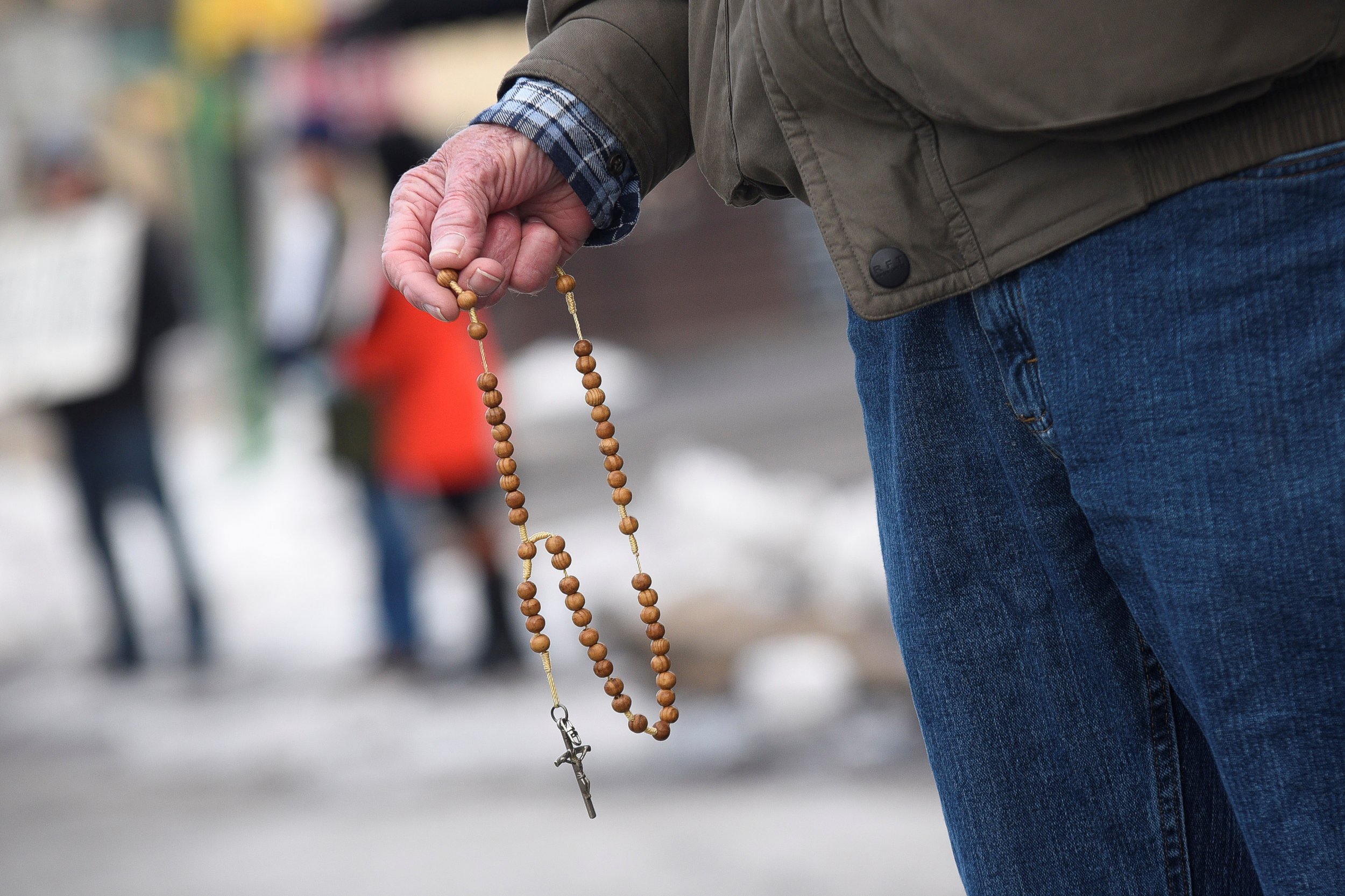 A 12-year-old girl showed up in Dr. Willie Parker's waiting room in Illinois. The girl was an incest victim, having been impregnated by her father, and she and her mother wanted her to have an abortion. The girl was stoic, which led Parker to conclude that she had figured out a way to project herself out of her traumatic predicament. "The right answer was to end that pregnancy," he tells Newsweek over the phone.
Related: Women share abortion stories on Capitol Hill
Some Americans would feel for Parker in this situation, while others would think he committed a moral evil in carrying out the abortion, especially since the girl, at 23 weeks into her pregnancy, was just four weeks shy of entering her last trimester. This is one of the memories that has stayed with Parker, a 54-year-old African-American Christian traveling abortion provider in the Deep South. An outspoken advocate for reproductive justice, he estimates that he sees 50 women on his busiest day, performs at least 1,000 abortions a year and has completed more than 10,000 over his career.
As a physician, he didn't always perform abortions.
Parker describes other memorable encounters with patients and draws readers into his personal and professional evolution as an abortion provider in his personal narrative, Life's Work: A Moral Argument for Choice, which was released Tuesday. He argues that his profession is rooted in justice, and that the procedure is rooted in moral good.
Speaking from his own experiences of race and class discrimination, Parker compares restrictions on abortion to slavery. The physician, entirely bald with a salt-and-pepper beard, dressed in a blue pin-striped shirt and navy suit with a white pocket square tucked away, spoke Wednesday night at the Strand Book Store in New York City about how, in both circumstances, someone claims to know what's best for another individual and has control over that person's autonomy. "If you've never lived with your back against the wall," he said, "you won't get why a woman would go to any length to end a pregnancy they do not want." He admitted that reproductive rights are continuously under attack—especially given President Donald Trump and other Republican lawmakers promising to reverse the U.S. Supreme Court's 1973 landmark majority decision, Roe v. Wade, which effectively legalized abortion in all 50 states. In perhaps a sign of his own hope for his idea to "go viral," that night he had pinned a black-and-white button to his lapel that read: "We won't go back."
Becoming an Abortion Provider
During the 1960s and 1970s, Parker was born and grew up as the fourth of sixth children of a single mother in a Christian household in Birmingham, Alabama; he has never met his biological father. His family used food stamps to eat and Medicaid to pay health bills. Parker maintains that he had a "traditional" and "typical" southern upbringing. It wasn't until he came face-to-face with income restraints when applying to college that he realized he lived in poverty.
At 15, he converted to a fundamentalist form of Christianity, preached in Baptist churches and knocked on doors to promise salvation through God. For years he never questioned, for example, why pregnant teenagers or pregnant single women alone bore public shame of what was considered a sin in his black Baptist church, while the men—equally responsible—were allowed to sit in silence. "As a young person," Parker says, "my Christian identity was far more important to me than interrogating the inconsistencies of my faith."
Parker was the first in his family to attend college, Berea College in Kentucky, and then continue on to medical school to practice obstetrics. He also obtained degrees from Harvard School of Public Health and the University of Iowa. For religious reasons, he didn't want to provide abortions for the first half of his career as an OB-GYN, and instead referred patients to doctors who would conduct the procedure.
But upon listening to a recording of Martin Luther King Jr.'s final sermon, "I've Been to the Mountaintop," he says "it hit me square in the gut." In that sermon, King reflects on the parable of the Good Samaritan, in which a Samaritan helps a fallen traveler in the road after a priest and Levite bypassed the man. Parker realized he'd been afraid to help women in need simply out of fear for what other Christians would think of him. "For the Samaritan, the person in need was a fallen traveler. For me, it was a pregnant woman," he writes about his belief that a true Christian must give women the help they need.
Parker became an abortion provider in 2002. He stopped practicing obstetrics to focus entirely on providing safe abortions for women, leaving his penthouse condo in Honolulu to devote his life to a calling as a traveling abortion provider in Alabama, Georgia and Mississippi.
The ruling in Roe doesn't allow legislators to ban abortions outright, but they can still chip away at protections and severely curtail access that make attaining one so difficult that it's hard to succeed. In the Deep South, reproductive health and rights are specifically under attack, not limited to attempts to overturn Roe, defund Planned Parenthood (even though the Hyde Amendment prohibits the use of federal money for abortion except in cases of rape, incest or to save the mother's life) and place logistical and costly hurdles in the daily operations of clinics. Parker views many of the constraints as discriminatory against women by zip code and income. As he mentions in his book, more states require waiting periods before obtaining an abortion than buying a gun or getting married.
Working as an Abortionist
It may sound odd that a devout Christian would dedicate his life to abortion rights. After all, Parker remains a self-proclaimed follower of Jesus. But as a provider, he says he believes "I am doing God's work. I am protecting women's rights, their human right to decide their futures for themselves, and to live their lives as they see fit."
Parker says he never opposed abortion, but rather, he was personally afflicted in providing the procedure. He prefers to describe the two sides of the debate not as "pro-choice" and "pro-life"—since he says he's pro-life for the woman—but rather "pro-abortion" and "anti-abortion."
Parker has worked in abortion clinics in eight states and was formerly a medical director at Planned Parenthood in the greater Washington, D.C., area. In his book, he describes patients, exercising a legal right to make a private health care decision for themselves, facing a variety of problems—certain medical, social, financial or other personal conditions. They are often women in poverty and women of color. He has seen patients from a recently divorced mother of three, with a 1-year-old at home, to a 21-year-old middle-distance runner trying to trim seconds off her 800-meter time to qualify for the Rio Olympics.
Under ethical standards, he refuses to end a pregnancy beyond 25 weeks, but will refer a woman at that stage to another doctor. He also won't perform abortions on women he believes are being coerced, or to those who express gender or race preferences.
Otherwise, Parker tells Newsweek he's a "pretty chill guy," who aspires to be a jazz bassist, enjoys Latin dancing and playing chess, and had a soft spot for the University of North Carolina, victorious in Monday's NCAA Championship after the team lost the title game in 2016.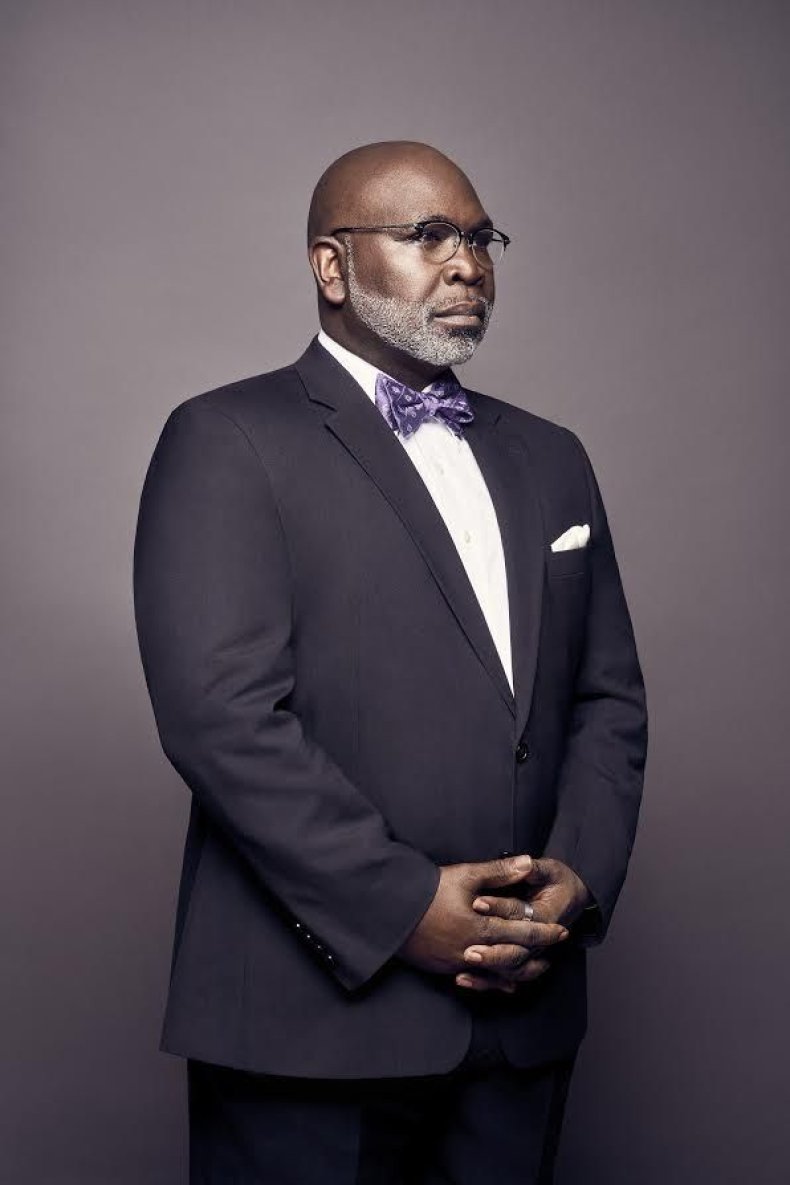 Addressing His Critics
When Parker first started performing abortions, he walked into his office in plainclothes. Protesters often didn't pay attention to him. To them, he says, he appeared as a black man doing a version of "a perp walk" into an abortion clinic as "the irresponsible boyfriend" or someone forcing a woman to have an abortion against her will. Never a doctor. Now, the physician also travels the country to speak on abortion and reproductive rights, and attends board meetings. He admits to putting his life at risk each time he goes to work—he received his first explicit death threat in February 2016. But even with this publicity, he refuses to hire a bodyguard or wear a bulletproof vest.
Chapters dip into the fundamental sexism he thinks is embedded in the ancient Scripture, the 1980 election as the changing point for Christians in the abortion debate and the history of unsafe abortion attempts with household objects like coat hangers, knitting needles and bicycle pumps. Women intent on terminating their pregnancies, he says, will find a way.
As both a Christian and a scientist, Parker attests that life doesn't begin at conception, as many on the other side of the debate argue. But many on that opposing side say Parker isn't a Christian. On that point, he says his religion isn't up for debate. If Christianity is defined by being "obligated to be homophobic, to be anti-immigrant, to be anti-non-Christian, to be anti-woman," he tells Newsweek, "then I'm not. But I'm glad it's not up to an individual interpretation of another person who holds the same faith identity that I do to determine my authenticity or my integrity."
He says the God he believes in is flexible and loving enough to accommodate different perspectives on the Bible, that the life process is bigger than one woman and that sacredness comes in an individual's right to choose to…or choose not to. "If God is in everything, and everyone," he writes, "then God is as much in the woman making a decision to terminate a pregnancy as in her Bible."
Regarding the 12-year-old child in Illinois: "By ending this pregnancy, I was able to restore her childhood. She was now able to think about what a 12-year-old should be thinking about."