Christian Father Still Grateful After Daughter Killed In Texas Church Mass Shooting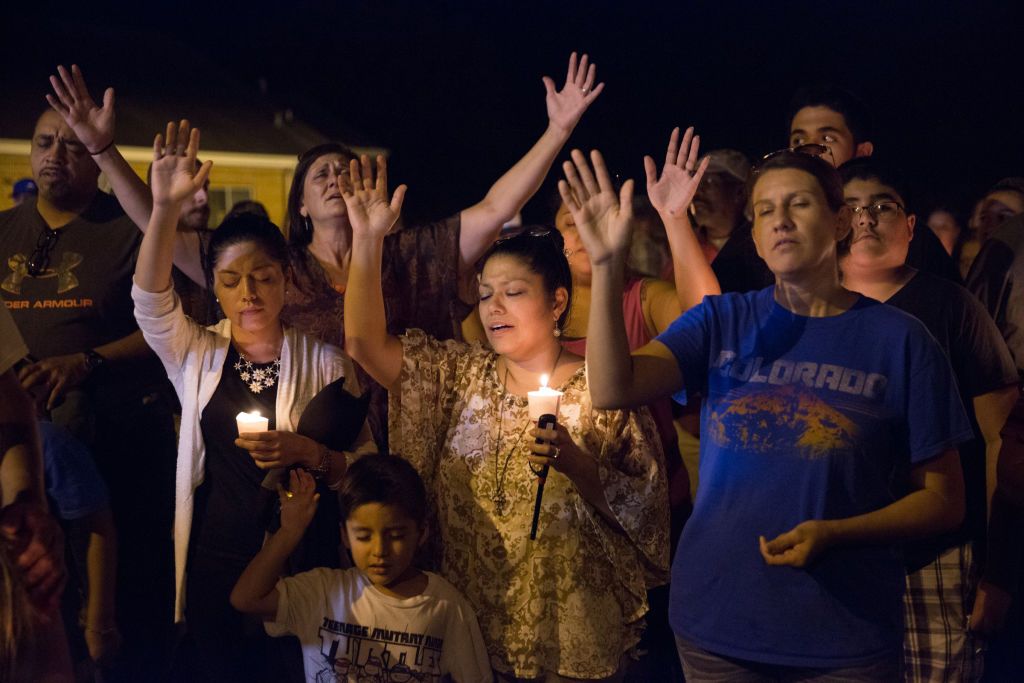 The Texas community stricken by the mass shooting at Sutherland First Baptist Church says it is still finding reasons to be thankful during the holiday season.
Pastor Frank Pomeroy, who lost his 14-year-old daughter Annabelle Pomeroy in the November shooting that left 26 people dead, said there is a lot to be grateful for this Thanksgiving, like the support provided to the Texas town in the days after the tragedy.
"Is it going to be difficult? Yes, but you know what? I am celebrating this great country that God has blessed us with on Thanksgiving, and also celebrating the birth of the savior at Christmas," Pomeroy told NBC News.
Other churches in the community and people across the world have reached out to Pomeroy to provide support. A local pastor, Paul Buford, wrote a special sermon focused on grief during the holidays, noting that it is "a difficult time when you look across the table and there is an empty chair."
The shooter, Devin Kelley, had attended community events sponsored by the church and interacted with the pastor less than a week before the attack. Pomeroy described him as a "spiteful person," but said he never imagined he would attack the church.
"It is hard to cope right now," he told NBC News on Wednesday with tears. "But I know Annabelle would have still wanted that Christmas music on. She would want the holidays to proceed—it was her favorite time of the year."
He said the shooting ultimately strengthened his faith. He said it is his responsibility to continue the work on behalf of the 26 members of his congregation who were killed.
"I would hope no pastor has to go through the process of 26 funerals in a week," Pomeroy said. "It makes it very difficult, however it also brings the community together and draws them together, both as a community and a church."
Watch the NBC News Interview: