Congress Is Way More Religious—and Christian—Than America, Study Says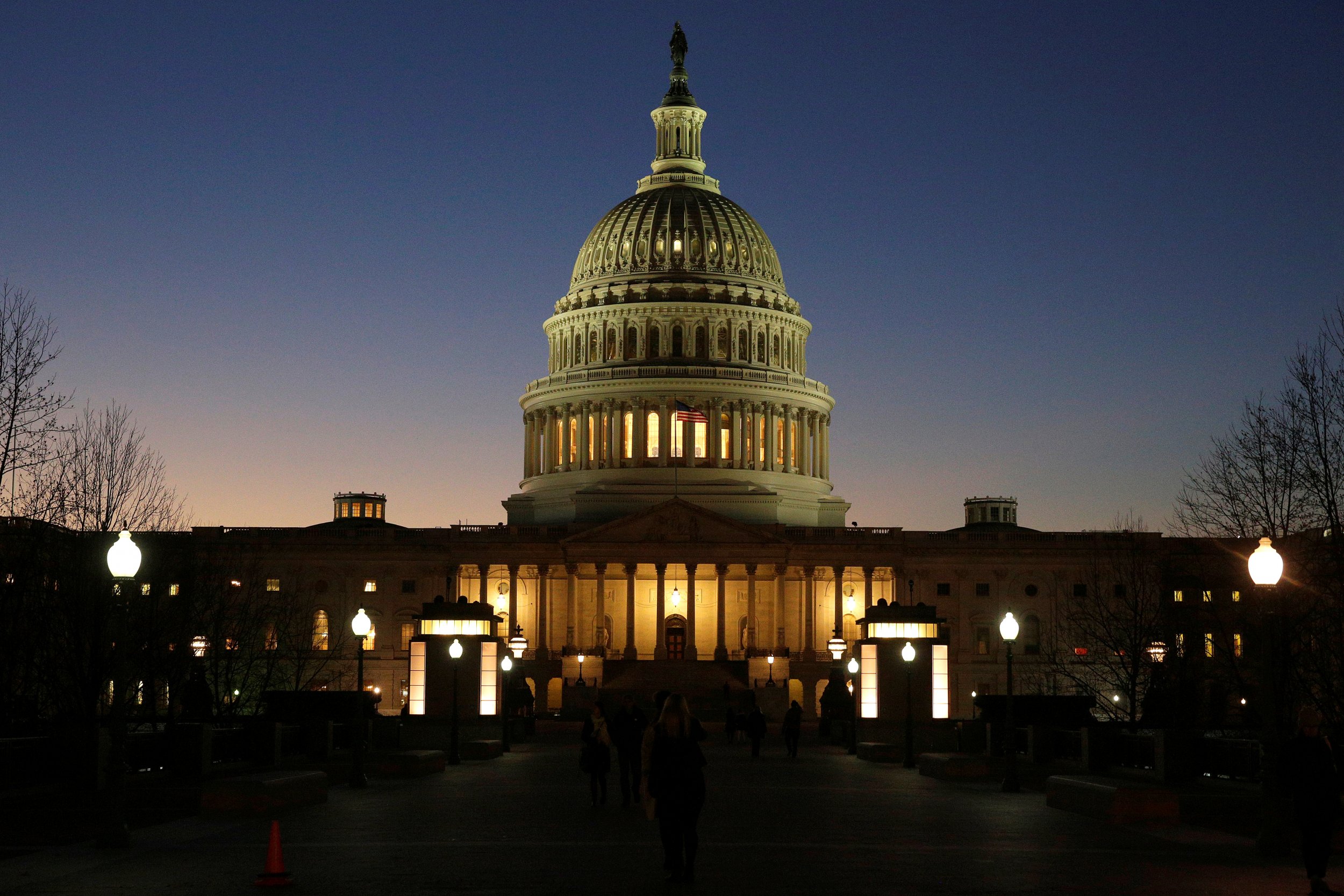 While the United States is a nation largely composed of Christians, the proportion of Christians in Congress far outpaces the population as a whole, a study released Tuesday found.
Ninety-one percent of United States' federal lawmakers are Christian, compared to just 71 percent of American adults, a Pew Research analysis found, using data collected by CQ Roll Call.
Twenty-eight states have delegations composed entirely of Christians, including all 38 lawmakers from Texas, the study found. Hawaii is the only state without any Christians in its delegation. The state is represented by two Buddhists, one Hindu and one Jew.
The ten most populous U.S. states—California, Texas, New York, Florida, Pennsylvania, Illinois, Ohio, Michigan, Georgia and North Carolina—all feature delegations that are at least 75 percent Christian. All but Illinois (75 percent) are more than 80 percent Christian.
Jews are also disproportionately represented in Congress, making up 6 percent of the body but just 2 percent of U.S. adults. Mormons make up 2.4 percent of Congress but just 2 percent of America's adult population.
Of 535 total Congressmen, just one was unaffiliated—or just 0.2 percent—compared with 23 percent of Americans who described themselves as having no religion—meaning that, as a whole, Congress is far more religious than the country it represents.
In some ways Congress looks different compared with its past. Following the U.S. latest elections, Congress is more racially diverse, but it remains largely white. People of color make up 19 percent of Congress but 38 percent of the United States population, according to Pew. Thirty-four percent of new members, however, were people of color. And women still make up just 19 percent of Congress despite composing half the U.S. population.
Recent studies have shown that members of Congress are far more wealthy than the average American. In 2013, for instance, the median member of Congress had a net worth of about $1.03 million compared to $56,355 for the median American household, according to a Center for Responsive Politics analysis in 2015.
Congress Is Way More Religious—and Christian—Than America, Study Says | U.S.