Christian Iraqi Immigrants Protest Mosque Construction Because of ISIS Violence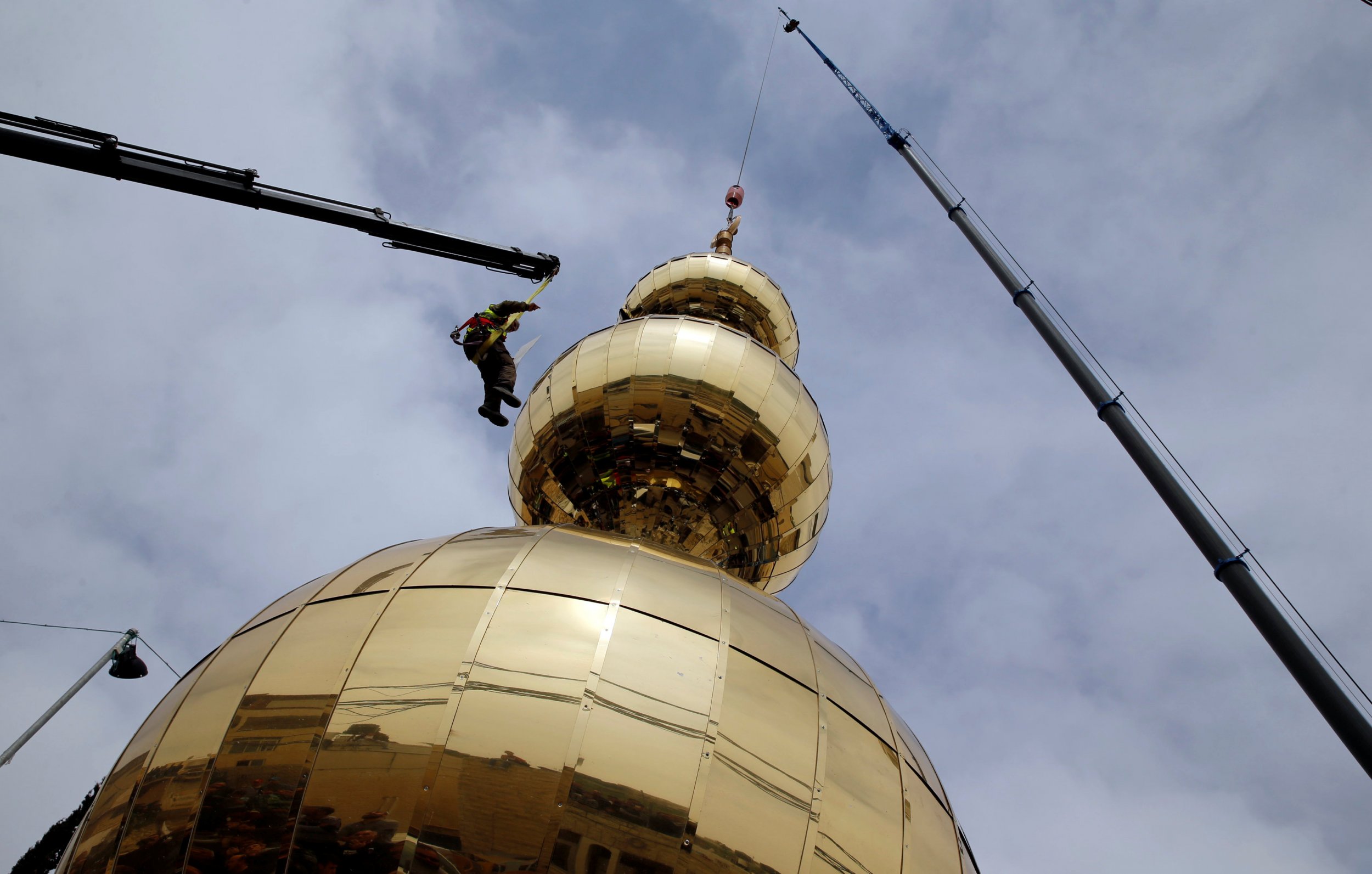 Citing violence carried out at the hands of the Islamic State militant group (ISIS), a petition has been filed against the building of a Michigan mosque in a city with a large population of Christian Iraqi refugees. The proposed mosque in Sterling Heights has already been the subject of 18 months of legal battles.
The Sterling Heights Planning Commission originally rejected the construction of the mosque. While they stated the decision was based on zoning laws, it followed several heated meetings that featured anti-Islamic comments, reported Michigan Live.
Following the filing of federal lawsuits by the Department of Justice and the American Islamic Community Center (AICC), the City Council signed off on a federal consent agreement that included concessions to bring the plans closer to zoning guidelines. Exceptions to zoning guidelines have previously been granted for Christian churches, the original lawsuit claimed.
Now a new lawsuit has been filed against the agreement on the grounds that it violates zoning laws.
"This has never been about, you know, religion for my clients," Robert Muise, co-founder of the American Freedom Law Center and attorney for the plaintiffs said, according to Michigan Radio. "It's always been about the fact that, look, this is going to destroy their neighborhood. And the city caved in."
However, the lawsuit makes frequent references to religion. As well as claiming that the agreement "grants AICC, a Muslim religious organization, special rights and privileges," it states that the decision to prohibit any reference to religion during the public debate at the City Council meeting "favors the adherents of Islam over those who are not adherents of Islam."
Four of the seven plaintiffs filing the lawsuit are Chaldean Christian immigrants who moved to the U.S. from Iraq. Describing each of the four plaintiffs, the lawsuit refers to their suffering in Iraq at the hands of ISIS. In the cases of two of them, there is no mention of how the mosque's violation of zoning guidelines would affect them.
"Plaintiff Kamal Anwiya Youkhanna is an adult citizen of the United States and a resident of Sterling Heights, Michigan," reads the introduction to one of the plaintiffs. "He is a Chaldean Christian, and he and his family are from Iraq, where Chaldean Christians have been subjected to violence and abuse from ISIS. Plaintiff Youkhanna opposes the construction of the AICC Mosque at its proposed location."