Christian Radio Host Says U.S. 'Cannot Afford To Put…Unrepentant Homosexual' Pete Buttigieg In White House In Homophobic Rant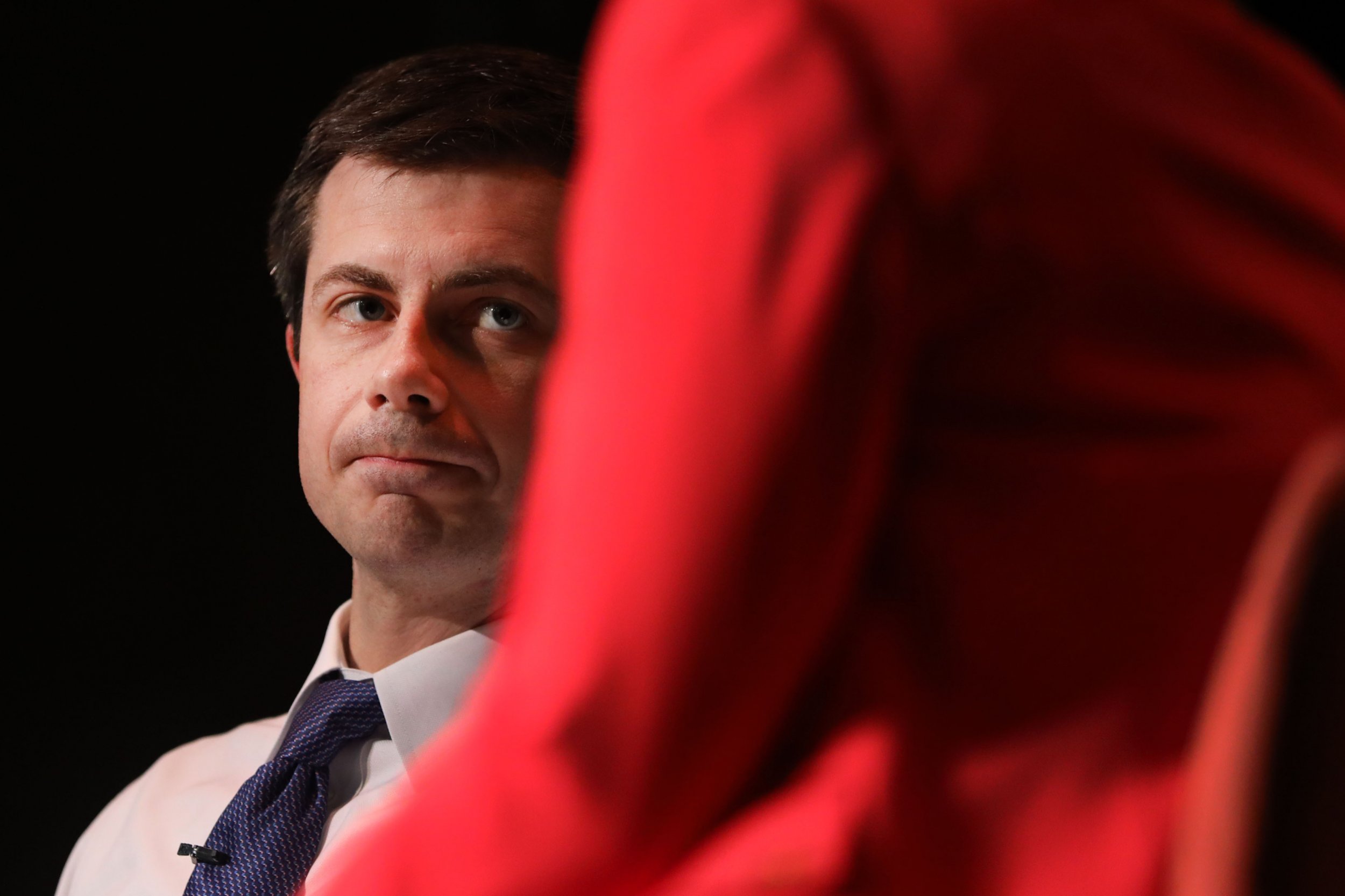 Right-wing Christian radio host Bryan Fischer launched into a homophobic rant against 2020 presidential candidate Pete Buttigieg on his Focal Point radio program on Wednesday, asserting that electing an "unrepentant homosexual" into the White House "would be suicidal" for American culture.
"It's got to be unthinkable for us even to consider putting a homosexual in the White House as our next president," he said in a broadcast for the American Family Association, while discussing a recent opinion piece he had penned on the subject. "If you're an American and you love America, you cannot afford to put an unapologetic and unrepentant homosexual in the White House."
Fischer, who began garnering national attention in 2009 after being hired by the American Family Association, is regarded by the Southern Poverty Law Center as an "extremist" who has repeatedly used the AFA's channels to "promote outrageous and false claims about LGBT people, Muslims, Native Americans and African Americans."
According to the SPLC, Fisher has previously blamed gay men "for the Holocaust," in addition to calling for the criminalization of homosexuality. He continues to air such views through the AFA, which owns 200 stations and is broadcast across at least 30 states.
During his Wednesday broadcast, Fischer asserted that since the U.S. leader should be a role model for Americans, anyone participating in what he branded "sordid sexual conduct" does not belong in the Oval Office.
The Christian radio host then credited Democrats who have been critical of President Donald Trump for the scandals he has been embroiled in, including hush payments made in the lead-up to the 2016 election to buy the silence of women alleging to have had sexual affairs with the then-candidate, for having "made our argument for us" by agreeing that "what a would-be president does in his private life does matter and is a valid concern for voters."
"We're in an odd place right now in our culture in which the very same people who are blasting the president for sordid sexual conduct 12 years ago are lionizing and swarming over somebody who is engaging in sordid sexual conduct repeatedly and proudly today," he said.
"Now adultery is sexually deviant, make no mistake about it because it deviates from God's design…but homosexuality, I would submit is even more deviant than adultery because homosexuality puts human body parts to uses that were never intended by nature or by nature's God," the Christian host said.
The host then went on to claim that "homosexuality is a greater and more manifest threat to human health even than injection drug abuse."
Having a gay president, he told his listeners, would be more dangerous than having a president who is "repeatedly, unapologetically, and proudly injecting himself with heroin, cocaine, or meth."
The American Family Association has not immediately responded to a request for comment for this article on whether it stands behind Fischer's statements.
Since announcing his 2020 bid, Buttigieg, a former naval intelligence officer serving as the mayor of South Bend, Indiana since 2012, has emerged as a formidable contender in a crowded Democratic field, coming up in fifth place in an average of polls behind former Vice President Joe Biden and prominent senators Bernie Sanders, Elizabeth Warren and Kamala Harris.
Earlier this month, Buttigieg was subjected to homophobic heckling during a campaign event in Dallas, with hecklers interrupting his speech before the Dallas County Democratic Party, shouting "marriage is between a man and a woman" and "repent," according to CNN's D.J. Judd.
While the hecklers were escorted out of the event, Buttigieg said that he had served on behalf of the country to protect their right to freedom of speech.
Correction (05/24/19, 1.43 p.m. ET): An earlier version of this story suggested that Pete Buttigieg was the first openly gay candidate to run for president.