A Christian crowdfunding site is hosting a fundraising campaign for Kyle Rittenhouse, the teen charged in last week's Kenosha, Wisconsin, shooting, and has raised over $265,000.
As of Monday, the GiveSendGo.com campaign has the money from more than 6,000 donations. According to the fundraiser, the money will be go toward Rittenhouse's legal defense. He has been charged with five criminal counts, including first-degree intentional homicide and first-degree reckless homicide.
"Kyle Rittenhouse just defended himself from a brutal attack by multiple members of the far-leftist group ANTIFA – the experience was undoubtedly a brutal one, as he was forced to take two lives to defend his own," the fundraiser says. "Now, Kyle is being unfairly charged with murder 1, by a DA who seems determined only to capitalize on the political angle of the situation. The situation was clearly self-defense, and Kyle and his family will undoubtedly need money to pay for the legal fees."
During the protests in Kenosha following the police shooting of Jacob Blake, a 29-year-old Black man, Rittenhouse allegedly opened fire and shot three people on August 25, according to the Village of Antioch Police Department in Illinois. Two people died in the shooting, and the third was taken to the hospital with serious injuries, the Kenosha Police Department said.
Rittenhouse, a resident of Antioch, was arrested the next day in Illinois but was extradited to Wisconsin, where the 17-year old will be tried as an adult on two charges of first-degree homicide and one count of attempted homicide, as well as charges of recklessly endangering the safety of two victims and illegally possessing a weapon while under the age of 18.
According to NBC 5 News in Chicago, Rittenhouse's attorney recently released a statement saying the teen "did nothing wrong" and acted in self-defense.
In addition to the fundraising effort set up on GiveSendGo, a conservative student group at Arizona State University, called College Republicans United, has decided to raise money for the alleged shooter.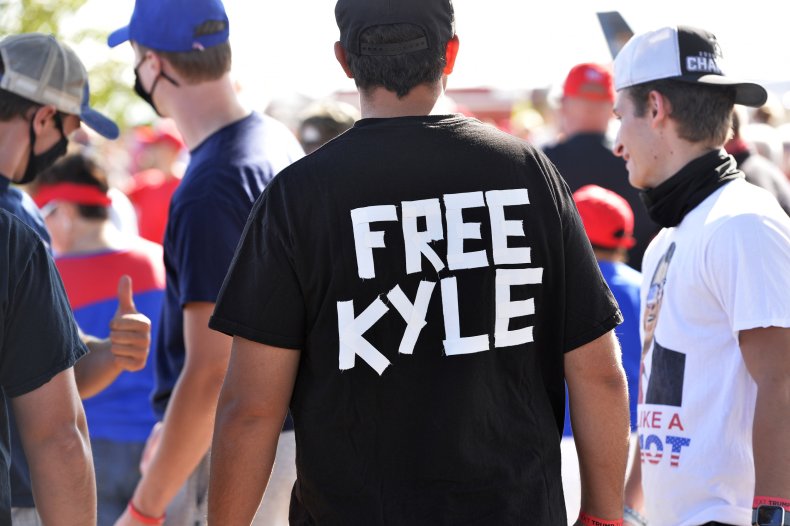 In a tweet posted August 27, the group wrote that "half of all funds collected this semester for Republicans United will be donated to 17 year old Kyle Rittenhouse legal defense fund."
The post added, "He does not deserve to have his entire life destroyed because of the actions of violent anarchists during a lawless riot."
The College Republicans United fundraiser's website says Rittenhouse "is not a vigilante but a citizen who attempted to help in a city in chaos.
In an email to Newsweek, GiveSendGo founder and CFO Jacob Wells wrote, "The campaign for Kyle's legal defense has raised over 265,000 dollars so far, from over 6,000 givers from around the world."
He continued, "Donations are continuing to come in, in support of Kyle. We value the freedom for opposing views to have a voice and opportunity to raise funds in the midst of a very polarized society."
This story was updated to include a statement from Jacob Wells, founder and CFO of GiveSendGo.