Christian Voters' Trump Support Isn't 'Justifiable,' British Bishop Says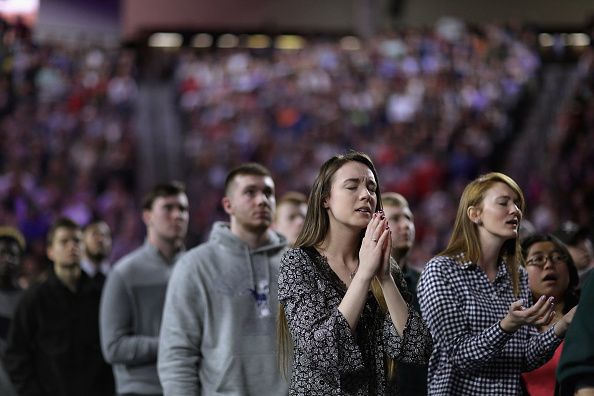 Conservative Christian voters in the U.S. who support President Donald Trump are contradicting the teachings of God by aligning themselves with a version of Christianity that disregards the poor and weak, according to a prominent British bishop.
Paul Bayes, the bishop of Liverpool in the Church of England, criticized evangelical Trump voters for their "uncritical support" of the president, saying that backing Trump's policies and trying to justify them as part of their faith is simply not possible.
"Some of the things that have been said by religious leaders seem to collude with a system that marginalizes the poor, a system which builds walls instead of bridges, a system which says people on the margins of society should be excluded, a system which says we're not welcoming people any more into our country," Bayes told The Guardian.
"Whenever people say those kinds of things, they need to be able to justify that they're saying those things as Christians, and I do not believe it's justifiable."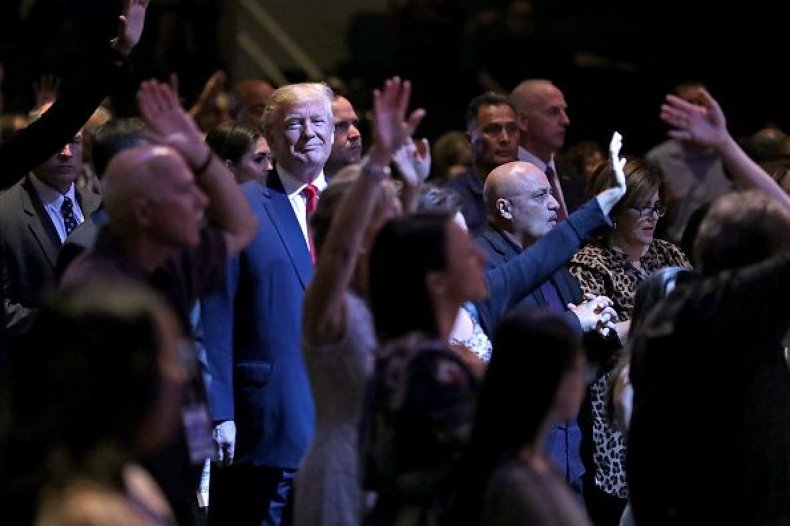 In the 2016 presidential election, about 80 percent of white evangelical Christians said they voted for Trump, according to the Pew Research Center, compared to about 52 percent of Catholics.
Bayes pointed out that not all evangelicals are Trump supporters, praising the Christians who are willing to challenge political leaders in order to champion what he sees as the true values of the gospel.
But Bayes is not the only prominent faith leader who has questioned the level of support that many conservative Christians have given Trump. Archbishop of Canterbury Justin Welby criticized "populist leaders that deceive" and expressed his bewilderment at Trump's evangelical base. "I really genuinely do not understand where that is coming from," he told ITV.
Pope Francis has criticized Trump's policies on several occasions and has said that his decision to end the Deferred Action for Childhood Arrivals program was hypocritical for a true pro-life Christian.
Bayes was promoting his new Christian charity, the Ozanne Foundation, which will aim to eliminate gender and sexual orientation-based discrimination, calling for a change within the Christian church to end discriminatory views like Trump's.
"If people want to support right-wing populism anywhere in the world, they are free to do so. The question is, how are they going to relate that to their Christian faith?" he said.
"And if what I believe are the clear teachings of the gospel about love for all, the desire for justice and for making sure marginalized and defenseless people are protected, if it looks as though those teachings are being contradicted, then I think there is a need to say so."