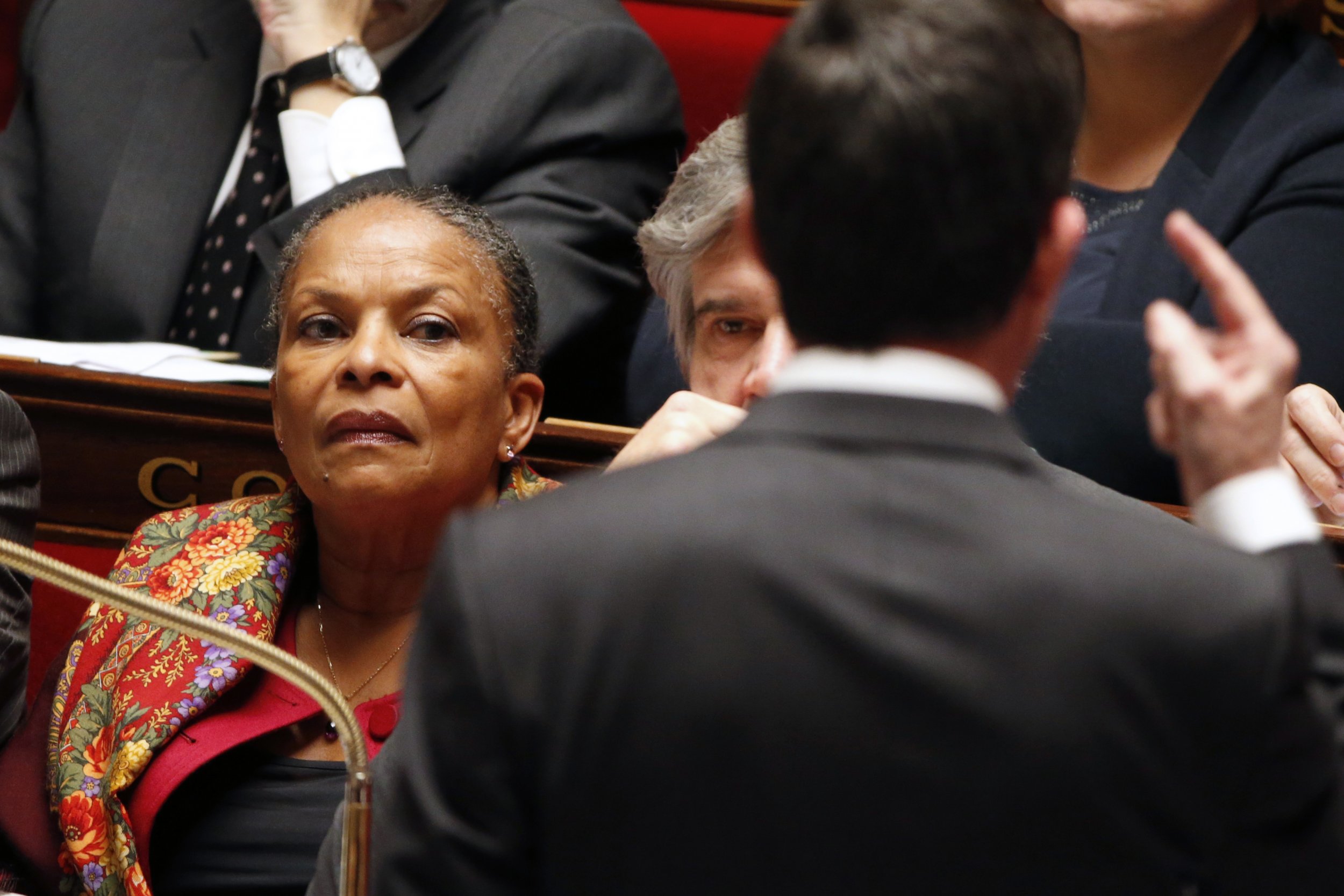 One of France's most progressive government ministers has resigned amid a row over new counterterrorism legislation.
Christiane Taubira, the justice minister in Francois Hollande's Socialist party, stepped down on Wednesday over government proposals to take away the citizenship of dual-nationality people convicted of terrorism.
"Sometimes staying on is resisting, sometimes resisting means leaving," Taubira tweeted.
In December 2015, she criticized the government's plan, proposed in the wake of the November 13 attacks on Paris, saying that it "would not help the fight against terrorism in any way," the BBC reports.
She has been replaced by Jean-Jacques Urvoas, who is thought to view the plans more favorably.
"Removing French nationality from those who blindly kill other French in the name of an ideology of terror is a strong symbolic act against those who have excluded themselves from the national community," Prime Minister Manuel Valls said after the measure was announced, The Guardian reports.
Taubira, one of France's few senior black female politicians, is considered a maverick and while she is "affiliated" to Hollande's Socialist party, she belongs to the country's Left Radical Party.
"I can't stand having a boss. My conscience is my boss, and my conscience dictates rules that are extremely, I'd say, grand—they're rough but beautiful," she told The New York Times in 2013.
In 2015, she spoke of the importance of a big-state, compassionate response to tackling terrorism. "Terrorism is not elsewhere, it's everywhere," she said at a meeting of the U.N.'s counterterrorism committee, France 24 reported. "It spreads in fragmented societies where the economic and social fabric is being destroyed by poverty. People feel excluded. People who are going through a difficult moment in life and don't feel that anybody's concerned about them."
Hollande is seeking to push through the counterterrorism plan as part of a wider crackdown on extremism in the wake of November's attacks. On Tuesday, his government formally requested that the state of emergency that has remained in place since the incident be extended, possibly remaining in place until the Islamic State militant group (ISIS), which carried out the attacks, is defeated.