Christianity Today Editor-in-Chief Speaks of Trump's 'Manifestly Immoral Cause' In Response to President's Twitter Rant
The editor-in-chief of Christianity Today (CT), a popular Christian magazine, called for the removal of President Donald Trump because of his "profoundly immoral" dealings with Ukraine in a Thursday op-ed.
Early the next morning, Trump took to Twitter and called the publication a "far left magazine" that would prefer a president who "wants to take your religion & your guns." In contrast, Trump wrote, he's done more for the evangelical community than any other president.
Mark Galli, the author, defended his piece on Friday in an interview with CNN's New Day. He said that while Democrats have been partisan and even unfair in their impeachment efforts—and he's a little flattered that the president would tweet about him—Trump's actions nonetheless supersede politics and warrant removal.
"Well, I suppose I'm somewhat complimented that the president thought it was worth commenting on. Naturally, I disagree with him on about seven or eight different levels," he said after host John Berman read him the president's tweets.
The magazine, Galli continued, is not far left and sees itself as a centrist publication. CT serves an evangelical audience, he said, and in fact rarely comments on politics unless something rises to the level of truly national importance.
"But in this particular instance, the facts that arose in the impeachment hearings rise above that partisan level," Galli said. "One of the things I'm trying to say in the editorial is 'This is reality, no matter how it came about or the motives that helped it come about.'"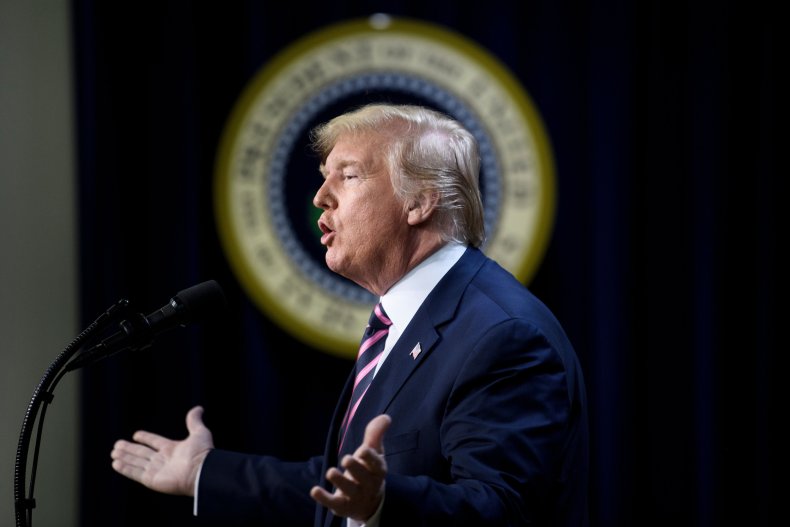 In a scathing letter titled "Trump Should Be Removed From Office," Galli reminded readers that the magazine called for President Bill Clinton's removal in 1998 for his "failure to tell the truth—even when cornered," which tore at the nation's fabric.
"Unfortunately, the words that we applied to Mr. Clinton 20 years ago apply almost perfectly to our current president," Galli wrote. "Whether Mr. Trump should be removed from office by the Senate or by popular vote next election—that is a matter of prudential judgment. That he should be removed, we believe, is not a matter of partisan loyalties but loyalty to the Creator of the Ten Commandments."
Galli went on to call on the magazine's largely Christian subscribers to remember their primary allegiance is not to Trump.
"Consider how your justification of Mr. Trump influences your witness to your Lord and Savior. Consider what an unbelieving world will say if you continue to brush off Mr. Trump's immoral words and behavior in the cause of political expediency," he wrote.
Newsweek contacted the White House press office for comment on Galli's remarks but did not receive a response before publication.