'Christianity Under Attack!' Teen Faces Jail for Lewd Pose with Jesus Statue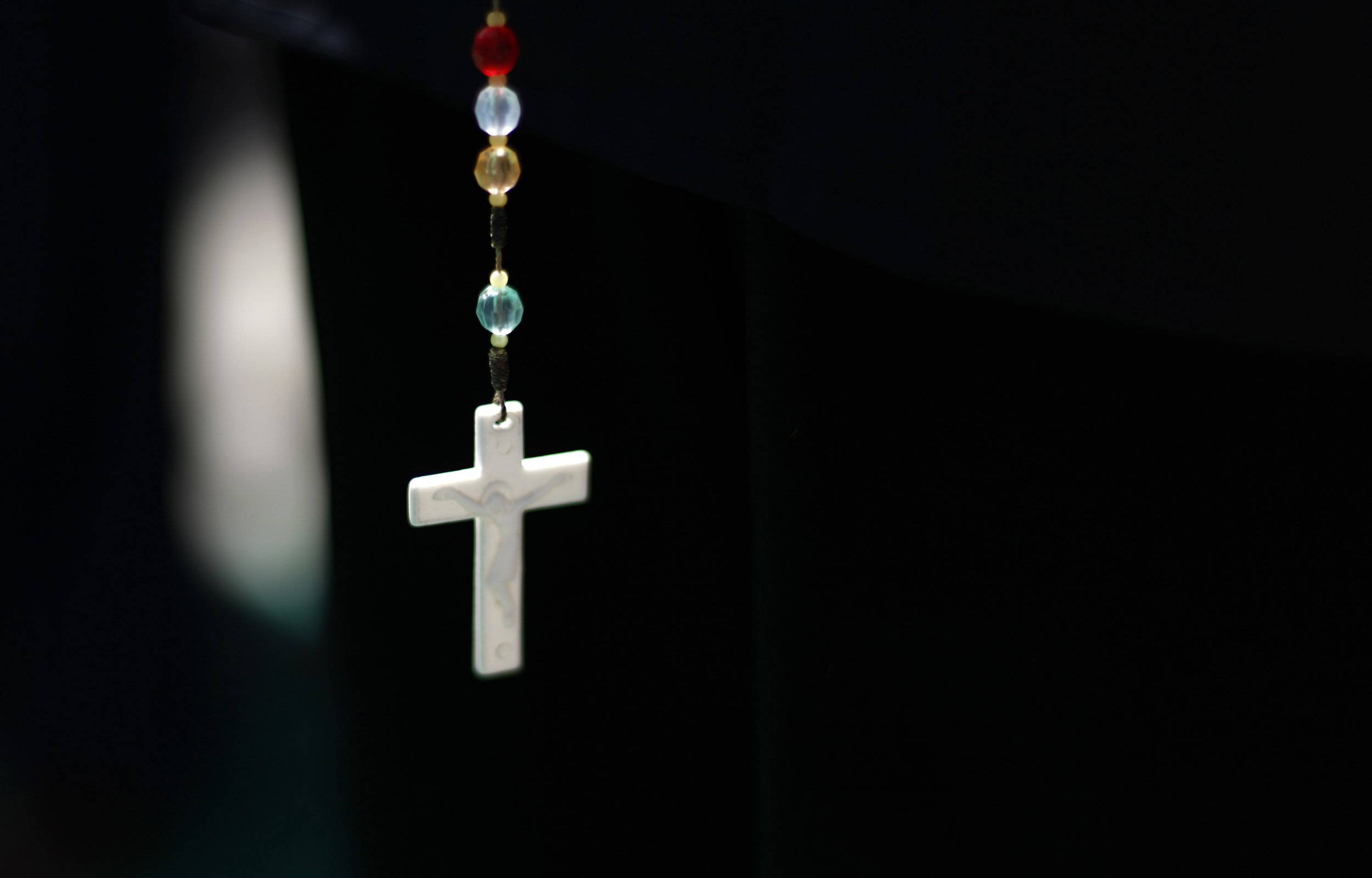 A Pennsylvania teenager faces up to two years behind bars after posting pictures to Facebook in which he simulates receiving oral sex from a statue of Jesus.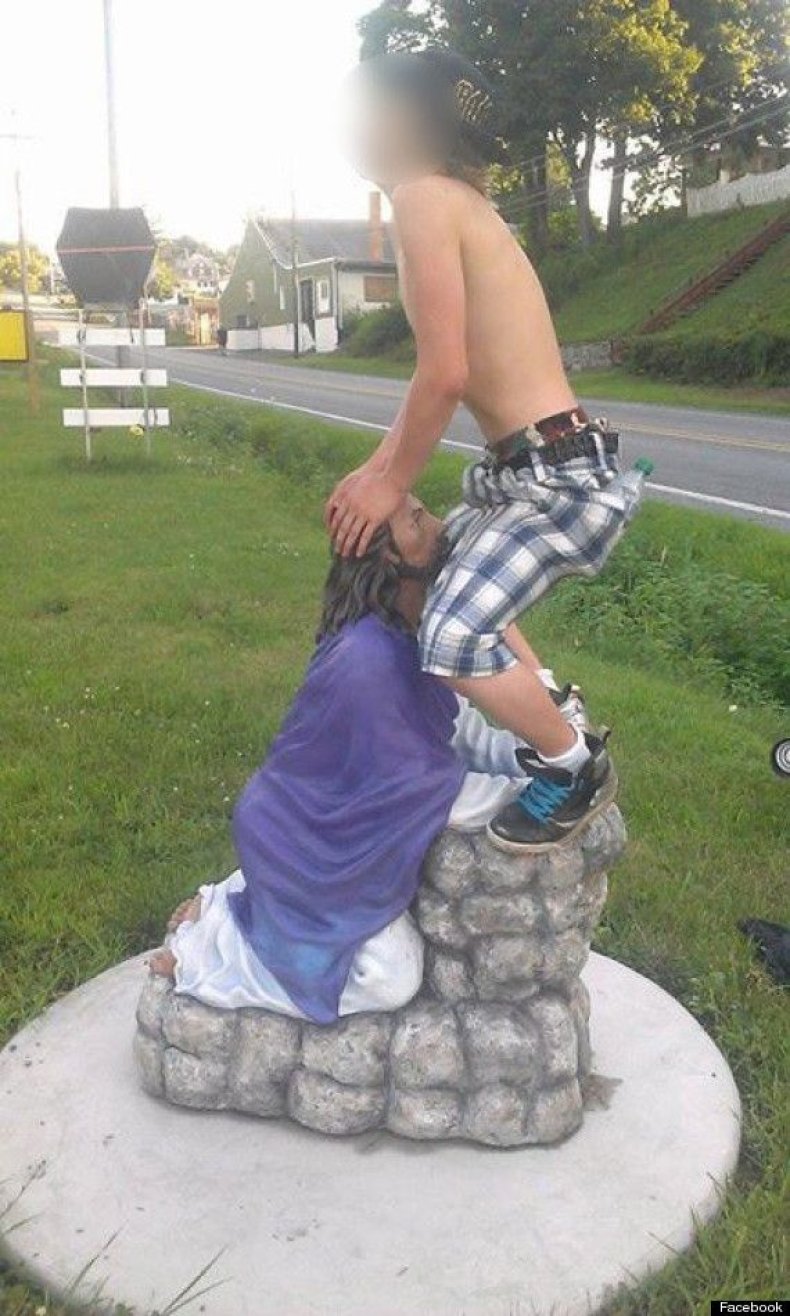 The unnamed 14-year-old says he posed with the statue, which sits outside a Christian organization in Everett, Pennsylvania, called Love in the Name of Christ, in late July. The pictures are being used as evidence that the teen may be guilty of desecrating an object of veneration.
A spokesperson for Love in the Name of Christ told MailOnline they did not press charges in the incident. Instead, the pictures were found by the district attorney's office (who filed the charges) and forwarded them to the state police in Bedford, Pennsylvania. He was arrested and will be tried in juvenile court as early as October 3.
The law cited in this case states a person commits a misdemeanor of the second degree if he:
(1) intentionally desecrates any public monument or structure, or place of worship or burial;
(2) intentionally desecrates any other object of veneration by the public or a substantial segment thereof in any public place;
The law goes on to define desecration as "Defacing, damaging, polluting or otherwise, physically mistreating in a way that the actor knows will outrage the sensibilities of persons likely to observe or discover the action."
The Altoona Mirror reports that Bill Higgins, the Bedford County district attorney, posted the following to Facebook on Thursday:
"I guess I should take solace in the fact that the liberals are mad at me—again. As for this case, this troubled young man offended the sensibilities and morals of OUR community.… His actions constitute a violation of the law, and he will be prosecuted accordingly. If that tends to upset the 'anti-Christian, ban-school-prayer, war-on-Christmas, oppose-display-of-Ten-Commandments' crowd, I make no apologies."
He is also tweeting links about the incident to conservative television hosts and writing, "Christianity under attack."
The American Civil Liberties Union has reportedly taken an interest in the case.