Support For Israel Among Young Evangelicals Drops Despite Belief In Biblical Teachings On Jewish Homeland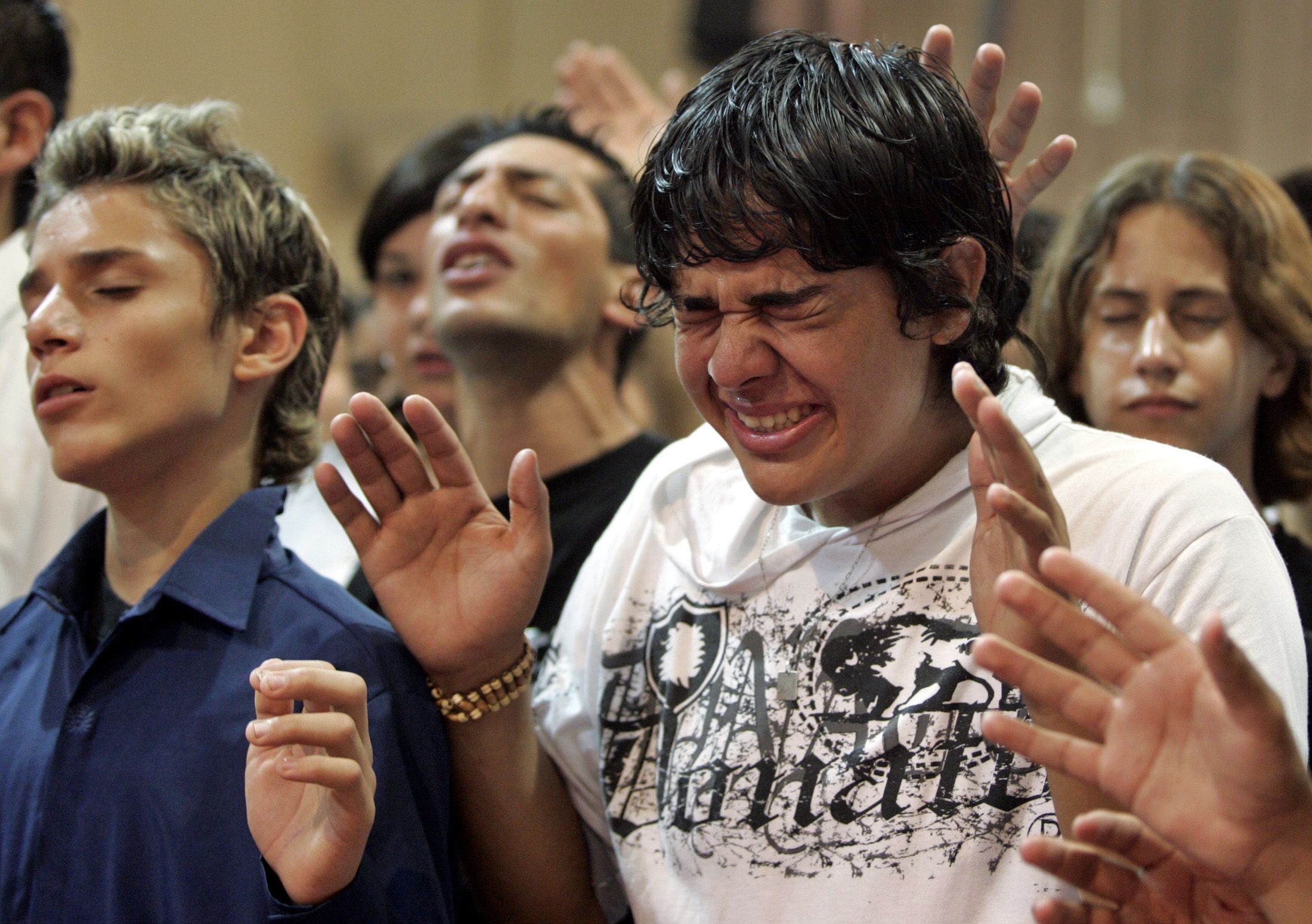 Younger evangelical Christians are much less supportive of Israel than their older counterparts despite their belief that the Bible gave Jewish people a "biblical right" to Israel, according to a new survey from the Christian organization LifeWay Research.
Around 77 percent of surveyed Evangelicals 65 years and older said they support the existence, security, and prosperity of Israel. This support dropped to just 58 percent among Evangelicals between 18-34 years of age, however. Younger Evangelicals also expressed doubt that Israel's creation in 1948 was a positive event.
"For the most part, younger evangelicals are indifferent about Israel," said Scott McConnell, executive director of LifeWay Research, in a statement.
The organization surveyed over 2,000 American Evangelicals about their support for Israel, its place in the Bible, and the country's treatment of Palestinians. Exactly half of all Evangelical surveyed said they had a positive or very positive view of Israel, and 24 percent said they have a positive view of Israel no matter what the country does.
But around a quarter of respondents said they believe Israel has been unfair to Palestinians, and around 19 percent of younger Evangelicals said the creation of the modern state of Israel was an injustice.
Only 34 percent of young Evangelicals said unequivocally that the creation of Israel was just, while a full 47 percent said they are not sure.
"I am concerned for the obvious decline in support for Israel among millennial followers of Jesus, who either do not know what they believe or do not seem to care," Mitch Glaser, president of Chosen People Ministries, which helped underwrite the survey, said in a statement.
Evangelical support for Israel has played a key role in Israeli-American relations for many years. President Trump's desire to move the American embassy from Tel Aviv to Jerusalem is aimed at pleasing Evangelical voters as much as Jewish ones, with Evangelical leaders keen to stress the point.
Most Evangelicals surveyed said that the Bible shaped the way the see Israel. Over three quarters of respondents believe that Christians should support the right of the Jewish people to live in Israel, while only 5 percent disagreed. Sixty-three percent of those surveyed said they support Israel because "God gave the land of Israel to the Jewish people," and 80 percent of respondents claimed the founding of Israel in 1948 was a fulfillment of biblical prophecy.
But many younger Evangelicals expressed concern with the way Israel treats Palestinians, with two-thirds of millennial respondents saying that Christians should do more to care for Palestinians.
"They believe God wants Israel to be there," McConnell said, "but they also think God cares how the nation of Israel acts," .
Joel Rosenberg, an author who helped underwrite the survey, expressed concern that Evangelicals' support for Israel will drop as the population ages.
"Unless the church gives younger believers a healthy, balanced, solidly biblical understanding of God's love and plan for Israel, overall evangelical support for the Jewish state could very well plummet over the next decade as millennials represent an ever-larger percentage of the overall church body," Rosenberg said in a statement.