Christians Flee Iraq for Safety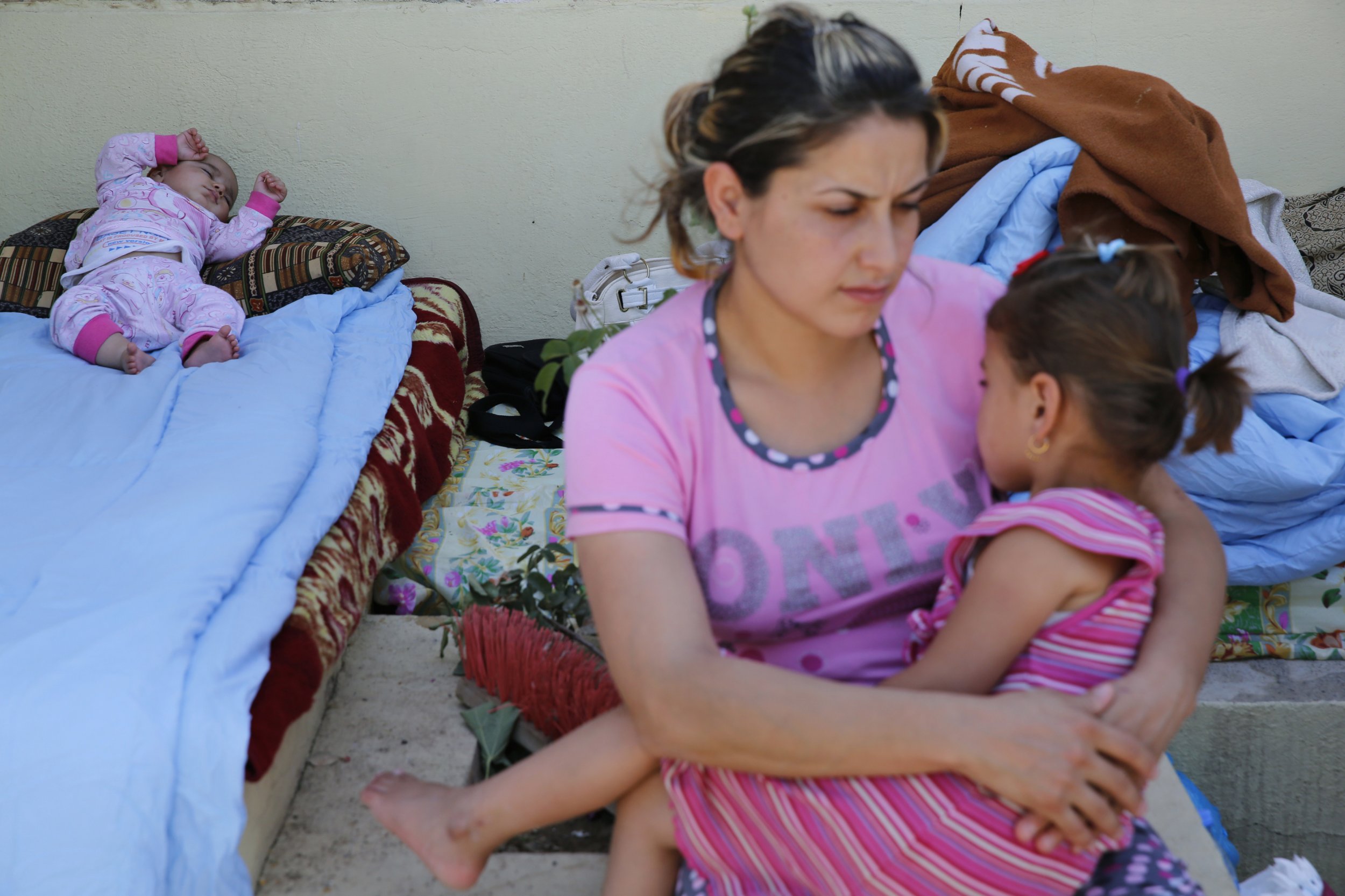 BRUSSELS (Reuters) - The violence in Iraq is hastening the end of nearly 2,000 years of Christianity there as the few remaining faithful flee Islamic State militants, archbishops from Baghdad, Mosul and Kirkuk said on Wednesday.
War and sectarian conflict have shrunk Iraq's Christian population to about 400,000 from 1.5 million before the U.S.-led invasion in 2003, and now even those who stayed are leaving for Turkey, Lebanon and western Europe, the prelates said on a visit to Brussels seeking European Union help to protect their flocks.
The three - Chaldean Catholic Patriarch Louis Raphael Sako, Syrian Catholic Archbishop of Mosul Yohanna Petros Mouche and Kirkuk's Chaldean Catholic Archbishop Youssif Mirkis - are all Eastern Catholics whose churches have their own traditional liturgy but are loyal to the pope in Rome.
"The next days will be very bad. If the situation does not change, Christians will be left with just a symbolic presence in Iraq," said Sako, who is based in Baghdad. "If they leave, their history is finished."
The lightening seizure of the northern city of Mosul last month by Muslim Sunni militants sent many residents fleeing. They wanted to return, Mouche said. "But when they did, they found no water, hardly electricity. There's only fear," he said.
Even in Kirkuk, in the safer Kurdish zone, Christians are leaving at a rate of several hundred a day, Mirkis said. "Our presence was a symbol of peace, but there's so much panic and few Christians see their future in Iraq," he said.
NUNS ABDUCTED
Christianity in Iraq dates back to the first century, when it was said the Apostles Thomas and Thaddeus brought the Gospel to the fertile flood plains of the rivers Tigris and Euphrates.
Iraq is traditionally home to many different Eastern Rite churches, both Catholic and Orthodox, and their presence was once a sign of Iraq's ethnic and religious diversity.
But many have been displaced inside Iraq or forced to emigrate by conflicts ranging from the Iran-Iraq war to sectarian attacks. Unlike their Sunni, Shi'ite and Kurdish neighbors, Christians have no militias to protect them.
Christian leaders across the Arab world, alarmed by the rise of hardline Islamists in the wake of "Arab Spring" uprisings, have tried to emphasize their long histories in the region and have urged their communities not to leave.
Sako said Christians were not being persecuted for their beliefs by the militants, who were once known as the Islamic State in Iraq and the Levant but are now called the Islamic State, an offshoot of al Qaeda.
Still, two Chaldean nuns and three children were abducted on Monday in Mosul in broad daylight and churches have been closed in the city, he said. Most of the city's minority population, including Christians and small groups like the Shabak Shi'ite Muslims, have fled.
The visit of the three archbishops was organized by Aid to the Church in Need, an international Catholic group that supports churches in difficult situations.