Christians Flogged for Playing Carnival Games in Indonesia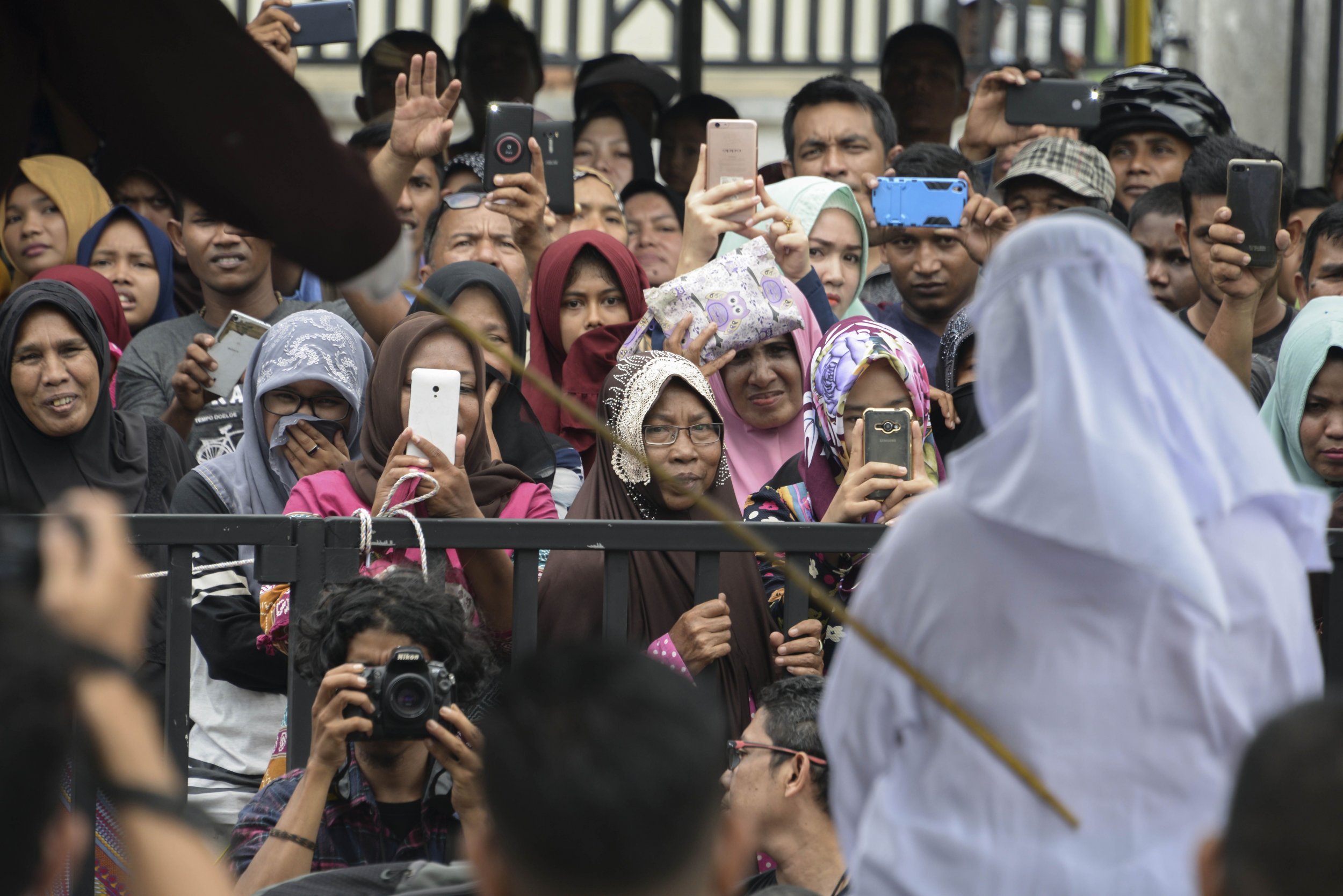 Two Christians have been publicly flogged in Indonesia for playing arcade games that authorities said violated Islamic law.
Dahlan Silitonga, 61, and Tjia Nyuk Hwa, 45, were flogged six and seven times respectively in front of hundreds of spectators in Aceh province on February 27, The Guardian reported. Aceh is the only region of Indonesia that imposes Sharia.
The couple were being punished for playing games at a children's entertainment complex, where users can exchange coins for prizes, vouchers or money. A third man, 66-year-old Ridwan MR, received 19 lashes for allowing the gambling to take place on his premises, The Jakarta Post said.
A separate couple were whipped 24 times each for showing public affection. The public punishments took place on a makeshift stage outside a local mosque in Banda Aceh, the largest city in Aceh province.
"This is to create a deterrent effect, in order for people not to repeat violations of Islamic Sharia law," Banda Aceh's mayor, Aminullah Usman, said. "We purposely do it in front of the public...so it won't happen again."
"This is different to imprisonment, in which the public can't see [the convicts being punished]," he said.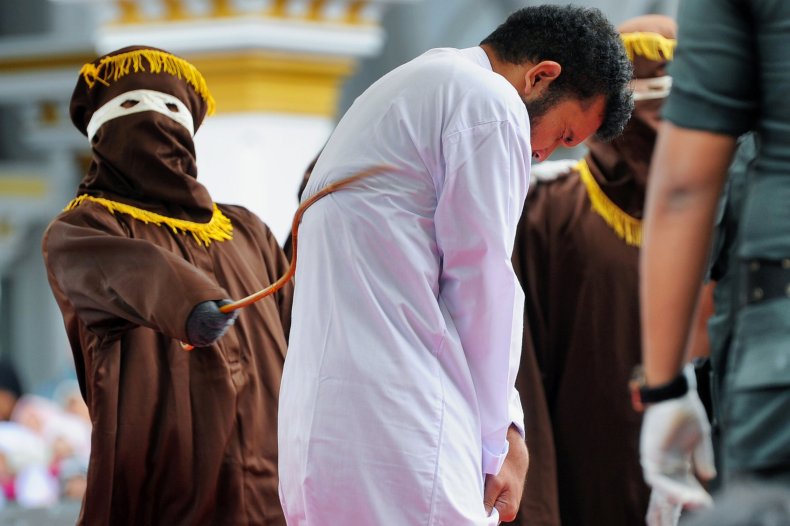 It is rare for non-Muslims in Aceh to be subjected to Sharia punishments. The law was adopted in 2001 as part of the Indonesian government's effort to end an Islamic insurgency in Aceh, where 98 percent of the 5 million population are Muslims.
Sharia in Aceh is an adjunct to, rather than a replacement for, national criminal and civil law. If non-Muslims are convicted of a crime that violates both national and religious laws, they can choose to be punished under either system.
According to The Straits Times, each lash is equivalent to one month's incarceration, so some non-Muslims choose Sharia punishment as the lesser of two evils.
Indonesia is the world's most populous Muslim country. It is home to around 225 million Muslims, who represent more than 87 percent of the country's population.